Subscription services are becoming ever popular over one-off sales. We have seen Apple kill-off iTunes in favour of Apple Music (a subscription service), Microsoft kill-off yearly release of Office in favour of Office 365 (a subscription service) and now we see Google getting into the subscription game with Google Play Pass – a subscription service for the Google Play Store.
Google Play Pass will offer access to a curated list of premium apps and games to subscribers at a monthly fee of Kes.500. This means that subscribers will have access to a number of paid apps and games for "free" as long as they have a Play Pass subscription.
Android Police has received exclusive screenshots that show that Google is already testing the service. From the screenshots, Google says that a Play Pass subscription will give access to puzzle games, premium music apps, fitness trackers "and everything in between" with no ads, no fees and no in-app purchases.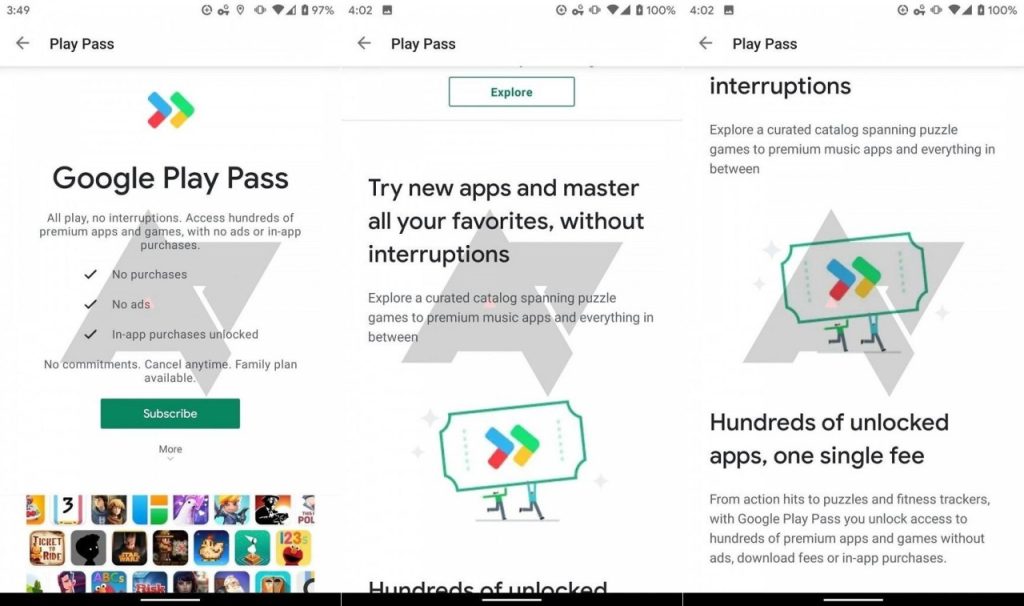 From the surface, this looks like a good idea but concern is already being raised over the type of apps and games that will be available and who exactly is the target audience.
Unlike Apple's almost similar product, Apple Arcade – which promises to offer exclusive apps for free, Google's service relies entirely on a curated list of already existing apps on the Play Store.
The target audience is also an issue as hand seeing that a majority of Android users do not pay for apps. Google's idea could be to push better sales on the Play Store but all that can work if the curated apps are actually worth it – at least the list includes music streaming apps, we just don't know which ones yet.
You know, unlike paying for subscriptions of a streaming service, say Netflix or Deezer, paying for a subscription to access apps is a tough sell because, how often do you actually download these apps?