EA Sports just announced new features that they will be integrating into the FIFA 20. And even though the new Volta (or old FIFA Street) may be practically the best and most anticipated mode for this instalment, the developers are keeping a close eye on the already existing modes and doing their best to increase the experience with them. One of the best ways that they intend to do this creating updates to the popular Pro Clubs mode. And in the latest round of the Pitch Notes, we get to see what the plans are.
Customisation
EA intends to focus on replacing the old model with a universal system across all of FIFA 20. This involves having a new Avatar system that replaces the player system across the entire game, with the Pro Clubs mode also included. The feature is meant to introduce brand new ways to design your Virtual Pro's visual characteristics via an improved morphing tool which allows you to gradually change and define each facial feature to your liking, and also goes further than ever with added morphing options and skin tones.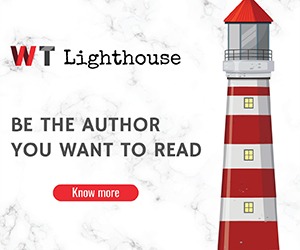 Luckily though, the new game will preserve all the features from the previous Virtual Pro system – from commentary name to updated goalkeeper gloves to set your preferred celebration/set piece styles.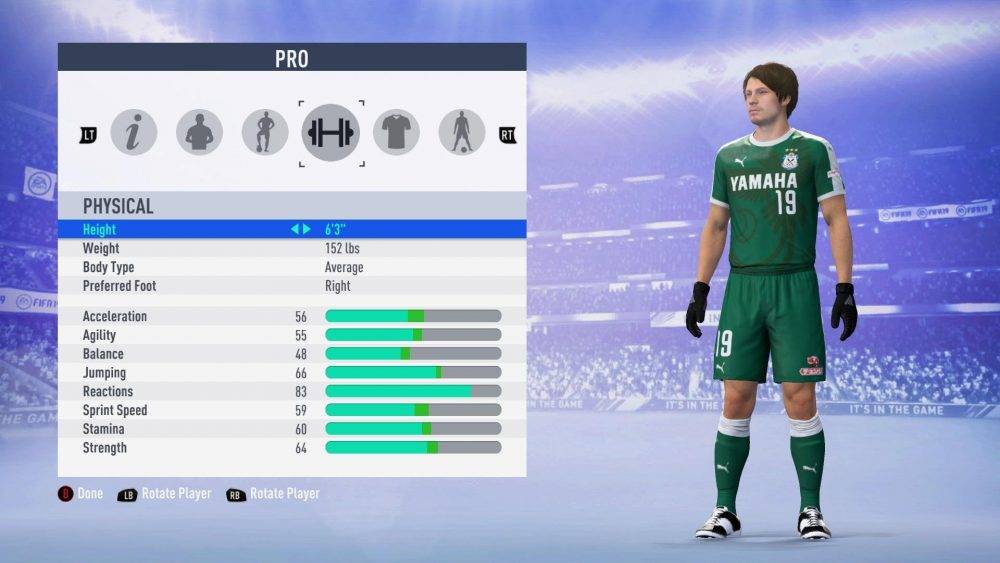 Broadcast
For this game, EA has also worked on having a major re-brand for the Pro Clubs mode in a bid to get players immersed into the Pro Clubs matches through the inclusion of new broadcast features. This includes the likes of replay transition wipes, an on-screen watermark, club banners and a new Pro Clubs logo.
The club banners that are determined by the teams' primary and secondary colours and are there to sho the clubs' names will be displayed for both home and away at stadia that support them.
Augmented reality overlays will also be added to the match intros half-time, and goal scores to enhance your broadcast match experience. Match types in Pro Clubs will also feature unique broadcast colours to distinguish the mode between Friendly, Cup, and League matches.
This is alongside the changes that will be made to goal celebrations. Once you score a goal, you will be able to celebrate with your entire team as the camera will not zoom on the goal scorer, but instead stay zoomed out so you can coordinate custom celebrations with your teammates.
Match Types
The Pro Clubs this year will arrive in two new ways namely House Rules Cups and Practice Match. House Rules Cups will simply be bringing the popular House Rules for FIFA's Kick-off mode to the Pro Clubs mode while the Practice Match will allow for clubs to practice individually or as a team against varied AI difficulties, from beginner to legendary.
Replacing the old cups, House Rules Cups will rotate a match type every day of the week, with a different cup playable each weekend. The schedule is visible in-game so you'll never miss your favourite cup. With Practice Match though, you can set which tactics you want to play against (i.e. Possession based or High Pressure) and what overall rating you want your AI opponents to be, from 80 rated all the way to 99 overall rated players.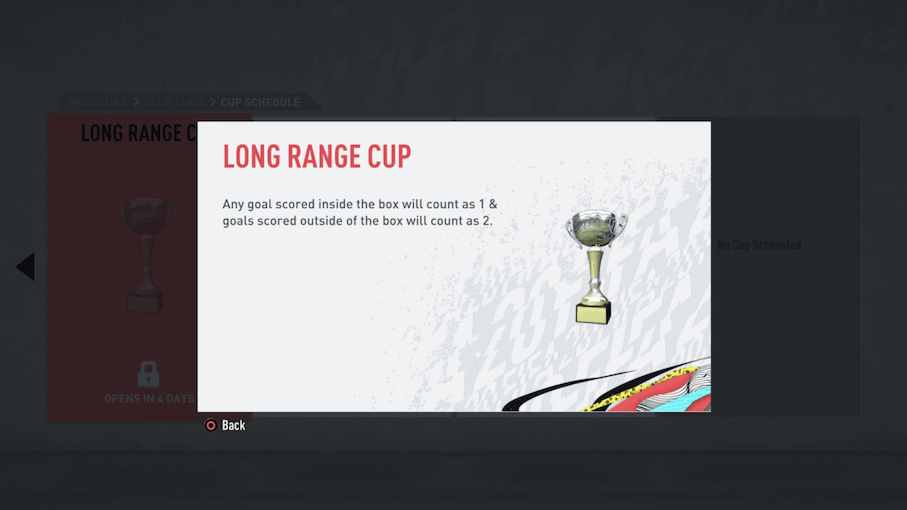 Further improvements besides the gameplay upgrades that had earlier been revealed will include:
'Any' Stamina Bug – Stamina drained faster for the player controlling the 'Any' position.
CB in-wall – The game now places taller forwards and midfielders in the wall to defend against Free Kicks.
GK Set Piece – Having a GK as captain will no longer affect game stability when your team has a set piece to take.
Club Trophy Celebration – Clubs can now watch the full Cup Celebration when you win.