Update: Safaricom is currently in the process of reclaiming all data bundles illegally obtained earlier in the day after a glitch in their system affected the deduction of Bonga Points when customers choose to buy Platinum packages using Bonga Points.
---
Early this morning, Kenya's social media space was abuzz with information that purchasing Platinum data bundles via Bonga Points would yield the said bundles but there would be no deductions made on their Bonga points.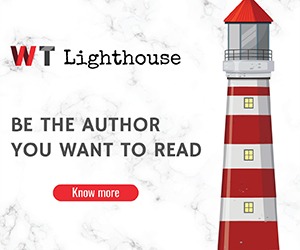 The news spread so fast, as expected, with a good number of Kenyans making away with millions of data bundles valid for a month while WhatsApp-specific data bundles, valid for years from now and even Minutes and  SMS bundles.
Kenyans took it to Twitter to express their joy over the "free data":
#Safaricom
My biggest worry for the next one month is not hearing "You have insufficient balance"like I love that girl ? pic.twitter.com/7WqRVwCsZH

— KHALIF JUMAH?? (@JumahKhalif) June 28, 2019
Friday Feels????? #HarambeeStars #FridayMotivation #safaricom pic.twitter.com/PzggH6aYjo

— MissDee〽 (@nderitu_diana) June 28, 2019
Congratulations to #Safaricom, you did well to Kenyans this morning. . Bundles za maana !?? pic.twitter.com/ktwYGEi0Lb

— Nyashinski ✪ (@OfficialShinski) June 28, 2019
#safaricom Kumbe ilikuwa holiday harambe wakishinda
Good morning world?? pic.twitter.com/7N1oCaeq1r

— JAYMOH CARSON (@sashimicarson) June 28, 2019
@SafaricomPLC #safaricom I want to take this opportunity to say thankyou…mnaskia aje mkiibiwa ??? pic.twitter.com/2quFeSYezE

— Ronn (@Duke_of_Baringo) June 28, 2019
While everyone was celebrating with their data balances looking like bank account numbers, the telco eventually (after around an hour) pulled down the option to purchase data bundles via Bonga Points to prevent further losses than they had experienced.
In true Kenyan fashion, the fake news started spreading. Different variations of fake SMS screenshots started doing rounds on social media, claiming that Safaricom will deduct the "illegally purchased" data from M-PESA accounts:
Kenyans : Safaricom iko down, subscribe faster to platinum bundle ya 1k.#Safaricom : pic.twitter.com/FXzoAviiVT

— Hon. Joseph Otieno (@Jotieno_) June 28, 2019
#safaricom let people win some games. #safaricom pic.twitter.com/Qegc7la2jw

— Antou Anix (@Mainaisonline) June 28, 2019
#Safaricom You create a crisis to solve a problem. @SafaricomPLC @Safaricom_Care just did that and made the biggest sale in less than 12hrs. Mtalip hadi na wajukuu. Hahahaha. #whenTheDealIsTooGood. Hahahahaah pic.twitter.com/veN7hITb6o

— Gassizo_kenya (@GGassizo) June 28, 2019
Niko solo ama tuko wengi…si you know when we come pamoja great things happen #Safaricom #safsare pic.twitter.com/oD7kDXoAbE

— Journey to Courage (@Chifu_tamurai) June 28, 2019
Some Kenyans, after seeing the fake screenshot, started calling out on lawyers to sue Safaricom for attempting to recover the value of the illegal data bundles from M-PESA:
@OkiyaOmtatah where art thou? Please get us a court injunction to stop @Safaricom_Care from recovery the free data and airtime they gave us this morning. @Ma3Route #safaricom pic.twitter.com/eyd73k3wXL

— Ajowi K'ochollah (@ajowi_kenneth) June 28, 2019
Will Safaricom Attempt to Recover the Bundles?
Well, while it may make sense for the telco to attempt to recover the data bundles that Kenyans showered themselves with following the early morning glitch, the telco will definitely not recover them through M-PESA.
The telco did confirm to Gadgets Africa that the screenshots doing rounds are indeed fake. As of now, Safaricom has no plans on recovering the data or at least, they have not yet made these plans public.
However, knowing too well how businesses work, it is highly likely that those huge figures people are celebrating right now will vanish into thin air.