Anyone who is or has once been a user in the giant social network will be familiar with the annoyance brought by the scarlet notification dots all over the app.
The dots, that the company tends to officially call badges, appear on the mobile app's main screen with the purpose of alerting you of any new stuff like videos or threads posted in groups that you are a part of.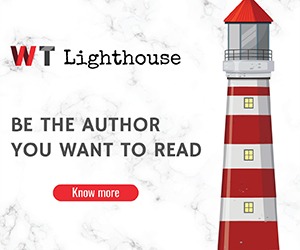 For those who rarely check them up and even worse for those with huge followings, these alerts tend to get obnoxious since you see them almost every time you access the app and this may, in turn, bring up some anxiety.
Even from user feedback, these dots have distinctly caused some irritation to many of the platform's users with the evidence of heaps of videos posted to give ways of how to completely scour them. Well, it finally seems that Facebook has listened and is in the process of testing out an update of the app without the notification badges.
According to app researcher and reverse-engineering expert, Jane Manchun Wong, the update is being distributed in phases giving users the option of having the dots that you get for each tab turned on or off and in this way, if you really don't care much about the groups or Facebook Watch, you will not be forced to glare at the ugly red spot that keeps seeking for your attention every time you are logged in.
Facebook is testing the ability to toggle Notification Dots of the specific tab in the app

This should address the long annoyance of tabs showing notification dots that don't spark joy for the user pic.twitter.com/vtBLkbjKtE

— Jane Manchun Wong (@wongmjane) June 1, 2019
Reports from TechCrunch say that the test is being done globally on iOS and Android in an effort to "give people more control over the notifications they receive in the Facebook app".
In order to find out if you're a part of the test, go to the "Settings and Privacy" section of your Facebook mobile app. Tap on "Settings" and then scroll down to "Notifications". You should see a heading that says "Notification Dots" at the very bottom and that will lead you to a toggle menu where you can choose which type of badges you no longer want to see.
This may seem like not much of a change but it surely can be seen as one of the many efforts by the Zuckerberg's team to make it comfortable for users to spend as much time on the network as possible.
With many clearly being haters of the notification badges, others may tend to prefer being alerted of every new thing that happens on the groups or Facebook Watch. After all, every user has a different preference and priority. But with Facebook's decision to have the badges as an option it might finally get to accommodate the different sides instead of foisting one change on everyone. Let's get to see how effective this will be on the company's side as well as the users' perspective.