PUBG Mobile has taken the whole globe and particularly the gaming space with a storm. This may mainly be relatable to you if you have found yourself stuck to your screen for hours on your screen shooting strangers in the open-world survivor game.
This may especially be worse for you if your dream is to get that Chicken Dinner and it hasn't come to pass yet. But don't worry… you'll get there soon.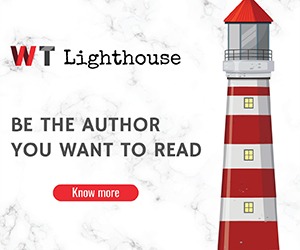 If you, however, still wonder what I mean talking about how big the game is, wait for it. The game earned about $1 billion last year and had amassed $320 million by April this year outside China and garnering around 360 million installs. Don't even get me started on the last month's figures yet.
But all this success seems to be a bigger motivating factor as its developers' actions show clear intentions to claim even bigger numbers of players and earnings.
Players have had the pleasure of engaging each other in zombie modes and several other war modes but the new Deathmatch Mode may just be one of the best Battle Royale-inspired thrillers I have been in.
The game mode, that was brought in with a new PUBG build 0.13.0, seems to be another way to accommodate players who do not like invest a ton of time in a battle royale match but still want to enjoy the thrill, adrenaline, anger and a whole lot of other mixed emotions while playing.
The mode's creation also may seem to be an opportunity after the unfortunate cancellation of Call of Duty's beta program in huge markets like India. So yeah, PUBG's team want to take nothing to chance.
Having just discovered it two days ago, we have genuinely been impressed and it's not just because we have been able to kill a ton of opponents. But how is it really?
Gameplay
The Team Deathmatch mode having been added under the EvoGround division alongside the Zombie: Darkest Night and Survive Till Dawn modes, is not a limited duration mode with all-time open access. Moreover, it also comes with the First Person (FPP) and Third Person (TPP) options to choose from.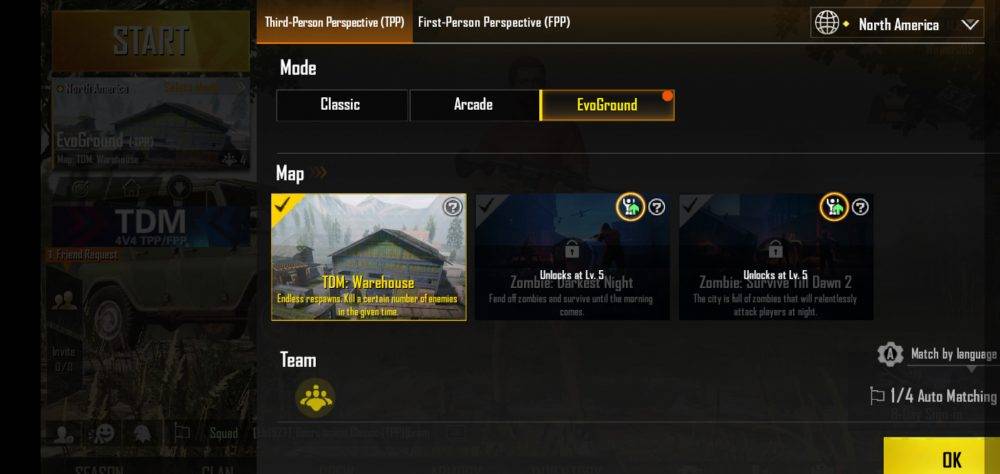 The mode is also a variation from the primary concept of the battle royale of having the last man standing as a winner. This is because the mode matches you in a group of four that has to face off with a rival group of four as well.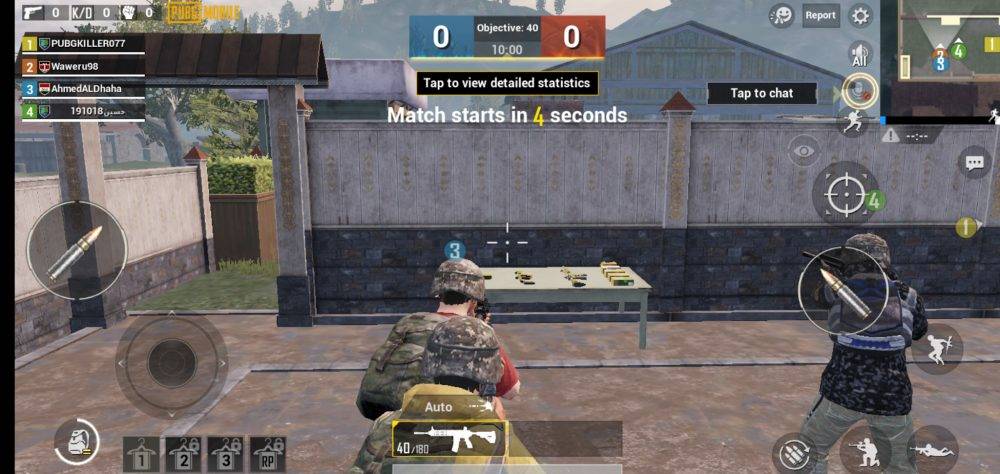 You alongside your teams then have to get the maximum kills within a limit time period set a maximum of 10 minutes (my matches usually lasted from 6-8 minutes though).
The match could, however, be terminated once either of the teams gets to 40kills set to be the vertex after which the team is crowned the winner.
So, unlike other modes that you are on your own, at least you get to be a part of a group effort. As much as you have to add up to your teams kill figures, you also have the task of adding up to the enemies' numbers by being as tactical as possible.
The mode also came together with a whole new map that gives off the impression of being a section of Sanhok but contains new elements like ramps and obstructions to use for hiding as you move.
It may not be that big a map or as good as that of Killhouse or Crash but it is definitely a good effort by PUBG since you don't have to move for too long before you bump into an opponent.
More to that, the game offers Room cards for players who would prefer to play with their own circle of friends instead of strangers. The private experience may come in really useful for streamers who can invite viewers to join in and play with them.
Those that have played Call of Duty's Team Deathmatch mode may find PUBG's to be a lot familiar but the mode was also created to offer a new and diverse experience from the usual battle royales that require 100 players.
The fact that you don't have to stay for long before engaging may be a genuine factor on the gameplay's plus column.
Armoury
The game spawns you in the Team Deathmatch mode with a weapon, be it Scar-L, AKM, M416 or anything else with a huge load of ammunition. However, you also have the option to add to your collection.
Your respawning location which is at either end of the map provides you tables with other several guns, grenades, ammo and other attachments. The only limitation is that you can carry only two guns.
The game also offers an M249 glowing at the centre of the map. This then gives you the chance to shift an all-aggressive gear on the opposite team. The gun also comes together with frag grenades laying around in the map.
Not much can however be said about the weapon mechanics since most of you have already used them in the basic modes and are already familiar with how to use them. The familiarity with the jump, crouch and sprint controls being also familiar has even made me spend less time in the battle royale game, which I think may reflect on other online players as well.
Respawning
We have found coming back to life as the match continues to be really fast which is another plus factor giving you time to even exert vengeance to your killer and yes, the game acknowledges when you do that.
Once you've respawned, you will also notice that enemies who may happen to infiltrate your team's location cannot see you for 5 seconds or shoot you down. This may then give you an advantage to a teammate to cover you or enough time to get your aim at the opponent.
If you happen to be a real battle royale mode player or like me, more of just an enthusiast, then you'll be able to garner maximum kills and you'll then see a new MVP screen that's been adopted in the new update.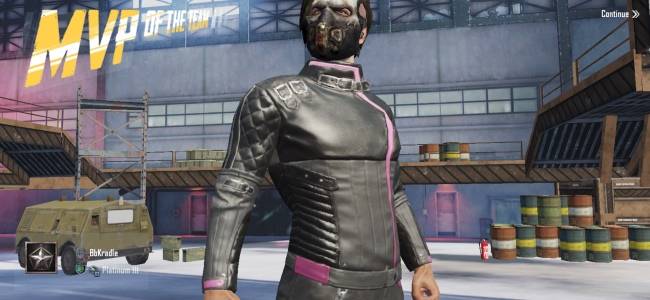 So, yeah the Team Deathmatch mode is fun, quick, short and offers instant action once the match starts without having to move around looking for stuff that you'll eventually lose. You should definitely try it out.