Samsung Electronics East Africa has announced the availability of the Galaxy Tab S5e and Galaxy Watch Active in Kenya. The two devices, which were both announced back in February have taken a long time to start selling locally but they are finally here.
Samsung Galaxy Tab S5e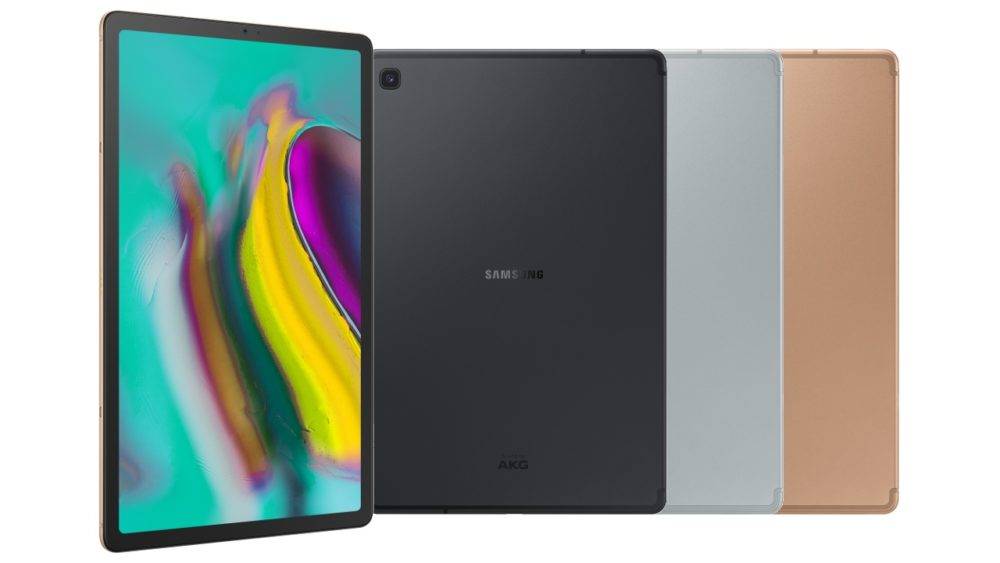 When it comes to tablets, the Android side is not really the best. iPad generally serve better but of course, cost more. As much as the budget Android tablet might be dead, Samsung has not given up entirely on tablets. Not to say that the Tab S5e is a budget tablet, it costs Kes.58,000, a price that will only appeal to a few, but this particular device is better placed to take on the likes of iPads.
The Tab S5e has a 10.5″ Super AMOLED display in a more traditional 16:10 aspect ratio which maintains a rectangular shape that we have come to expect from devices in this category. The design of the tablet reeks of iPad inspiration but that is not a bad thing as it is well-built.
Other notable features of the Tab S5e include Bixby support (if anyone actually uses it), quad speakers – two at the top and two at the bottom for immersive sound. The speakers are tuned by AKG and support Dolby Atmos enhancements. Interestingly, just like an iPad, the Tab S5e can sync with a galaxy phone to deliver calls and SMS to the tablet.
The other hardware specifications include 7040mAh battery with fast charging and a rating of 15 hours of viewing, face ID and a fingerprint scanner embedded into its power button, 4GB of RAM and 64GB internal storage, Android 9.0 Pie and a 13MP camera with an 8MP selfie camera but please stop using your tablets to take photos.
The tablet is generally angled towards use for entertainment purposes but would also do well as a productivity device – at least as per the specifications.
Samsung Galaxy Watch Active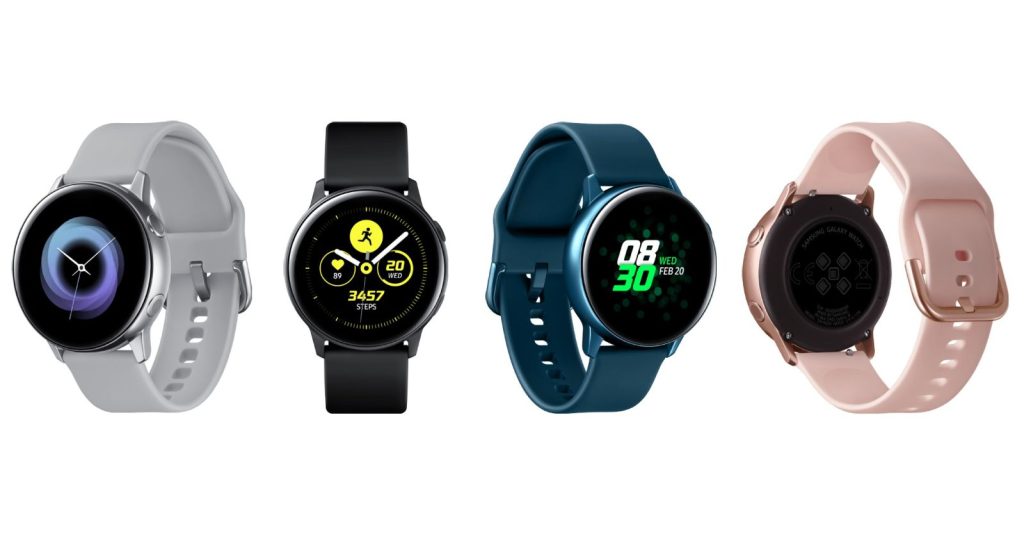 Another category of products that is taking its sweet time to gain traction in Kenya are smartwatches. The Galaxy Watch Active is a redesigned smartwatch whose focus is fitness tracking and helping users lead a healthier life.
To support this, the watch comes with a myriad of health features such as activity autodetection, blood pressure monitoring, sleep tracking, stress tracking and a heart rate monitor.
For those like me, who would probably only use a smartwatch as a means to reduce phone screentime, the device has a 1.1-inch Super AMOLED circular display with wireless charging and a battery life of around 45 hours, which would be great considering the asking price for the watch is Kes.25,000.
The Galaxy Watch Active is compatible with Android 5.0 and above (as long as the phone has 1.5GB or more) and iPhone 5 and newer (as long as they are running iOS 9.0 and above).