It is getting quite crystal-clear that Facebook is not likely to let go of users' private data for any reason. The reputation seems to be coming more to Kenyan users as they try and roll out their new "policy" of rewarding users who are willing to let go of their data. But this will be a little different it seems, from what they did in other countries as over a week ago, they made a deal with Safaricom on giving users free data for accessing Facebook in exchange for information like phone number, the amount of data used, airtime balance and promo rewards balance.
The scary part? The terms and conditions of the service clearly indicate, "You also grant Safaricom permission to give Facebook periodic access to your phone number, load balance and promo balance". Which means, that even when you are not using the service, either by choice or if it gets discontinued, Facebook has a free pass to access your information, "periodically".
Other than the shock, let's first get to the constraints. First, you will only get 20MB of data that you can use to update statuses and if too far, just upload media of very low quality. With the platform still being quite popular among a huge number of Kenyans, Safaricom says that this would help those who cannot seem to afford even such an amount of data to visit the site once in a while. This promotion is then painted in the image of being a champion for that kind of population that is significant to a point.
This promotion does assure Kenyans of the benefits when they log in through their mobile data and 30-day free access when they log in to Facebook in that mode. Note that the free, limited access is only limited to using Facebook through their app, if one clicks on external links, then the free access ends there and one will be forced to use their own data.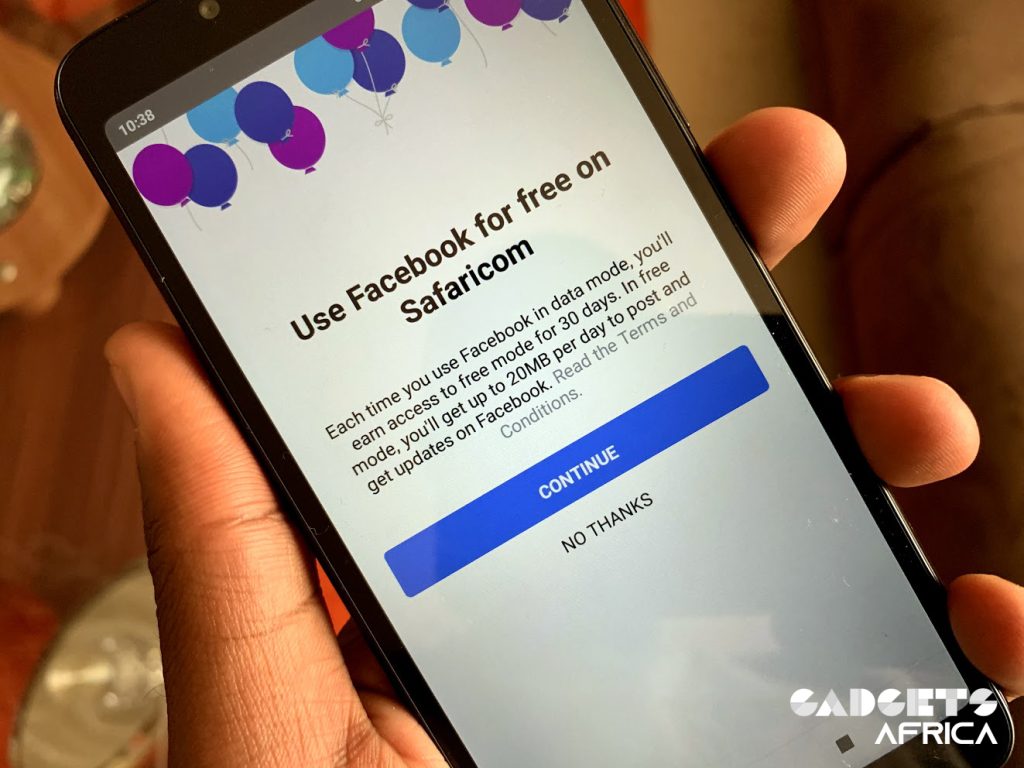 Let's not kid ourselves of success in this service. We all know how much 20MB of data is worth. The notice introducing this service talks of how it will be of great help to the two companies in understanding the users' use of the social network's services and therefore be used to evaluate the success of the service.
Now I know, many people have gotten to a point of not caring about giving up their info, which I still think is as a result of people not understanding the real value of what they give up every day. Is this service really worth 20MB of data to access just Facebook?
This is not the first time that Safaricom and even other network companies have introduced these promotions but I would bet they were not as successful as they had hoped.  The service is not meant for everyone but it is also not meant to benefit the chosen few either. Giving up your user info means someone checking what you do with your online services each day. Why would I want to give you that for a mere 20MB of data? It is not worth it at all. If you want access to my data, give us a better deal, this one is off the table for me.