If you got frustrated that your Instagram timeline was not loading, your WhatsApp messages taking forever to open and your Facebook feed looking like a whiteboard, you are not alone. At around 7.45 PM (EAT) on Thursday, 13th March 2019, users from across the world started reporting that a number of Facebook services, including, Facebook itself, Messenger, Instagram and WhatsApp were not functioning as they should. The report was marked as a server issue because the apps would open fine but their core function is what was broken.
The outage which lasted for around 12 hours straight affected users from different parts of the globe, including Kenya. Facebook, an hour later after users started experiencing the outage, issued a statement stating that they were working to resolve the issue and acknowledging that the issue was not a DDoS attack – which is a type of hack where a service's network is maliciously flooded to make a service unavailable.
We're aware that some people are currently having trouble accessing the Facebook family of apps. We're working to resolve the issue as soon as possible.

— Facebook (@facebook) March 13, 2019
The Downtime
The first service to take a hit was Facebook and Messenger. On Facebook, users could not load their feed at all and instead got an error message, "Sorry, Something went wrong. We're working on getting this fixed as fast as we can." Facebook ads were also affected. Messenger users reported that they were unable to send media on the platform. On desktop, the two services did not open at all.
Instagram's timelines were also blank, with the majority of the app's functions being broken. Stories, DMs and posting of new photos were all not functioning. Instagram, through their official Twitter account, acknowledged the issue at around 1.18 AM (EAT).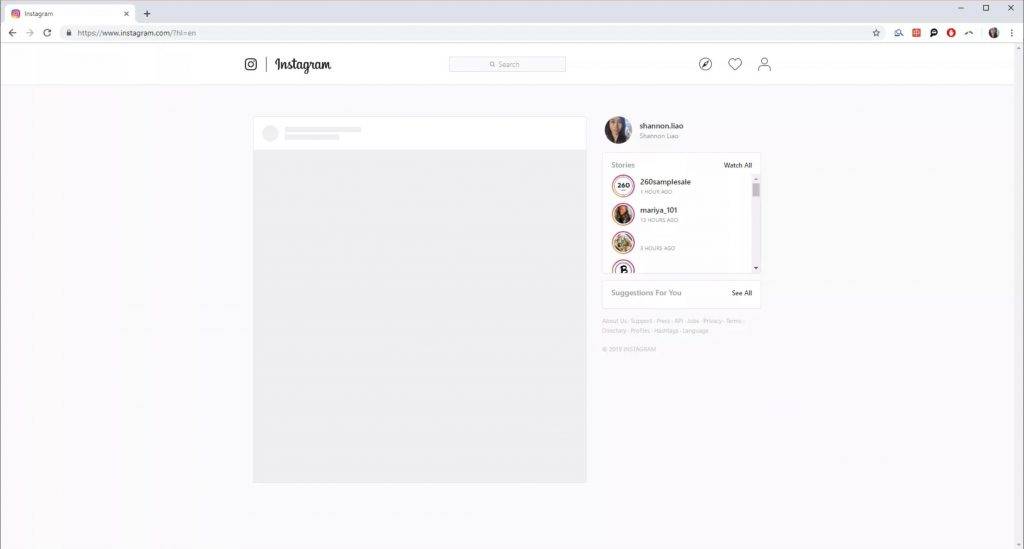 WhatsApp also suffered downtime, with sending media not functioning at all. Messages on the platform were also taking some time to send.
Up and Running
At 7:41 AM (EAT) on 14th March 2019, Instagram reported that the service was back online with everything functioning well. As of 8AM this morning, Facebook and WhatsApp also seem to be working fine for most people but there are still reports that a number of people are facing issues.
Anddddd… we're back. pic.twitter.com/5E8UdlcsPJ

— Instagram (@instagram) March 14, 2019
Aside from the Instagram tweet announcing the service getting back online, Facebook has not issued a statement regarding the issue.