Microsoft Surface Book 2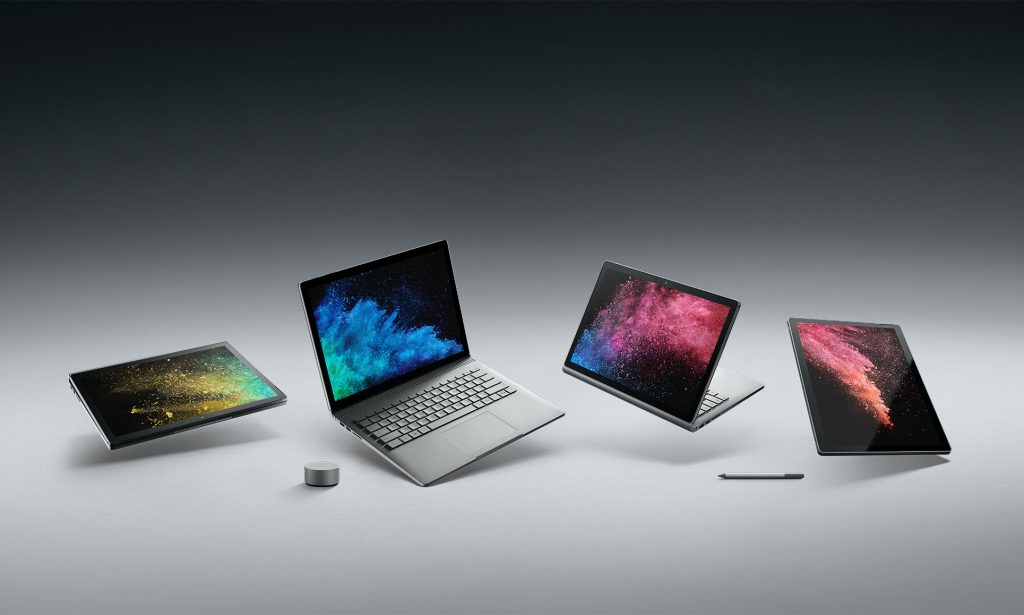 Before I enlist any Apple product as everyone would expect, let me inform you of a PC that proves itself to be a clear and worthy rival to any other designed for heavy graphics. This being one of the most powerful 2-in-1 laptops in the world, is constituted enough to take on any daily activities that you throw at it. Its
Intel UHD Graphics 620; NVidia GeForce GTX 1050 (2GB) ensure that it can run any graphics design app with much ease. The device is also designed with a great PixelSense display with 3:2 aspect ratio for one to have a full vibrant colour view of their work.
Moreover, the keyboard can be separated from the screen so you can use it as a tablet that runs on Windows 10. A let-down that you may find is despite its great view, they never considered including a Surface Pen which is becoming a vital tool for designers and digital artists. Healthy battery life is guaranteed though but you will have to dig deep to acquire it with the Core i5 version priced around Ksh. 150,000 and the Core i7 ranging from Ksh.250,000, all depending on the storage size.
CPU: Intel Core i5-7300U – Intel Core i7-8650U 1.9GHz
Graphics: Intel UHD Graphics 620; NVidia GeForce GTX 1050 (2GB GDDR5 VRAM)
RAM: 8GB – 16GB
Screen: 3,000 x 2,000 (267 ppi) PixelSense display, 3:2 aspect ratio
Storage: 256GB – 1TB SSD
Dell XPS 13 (2019)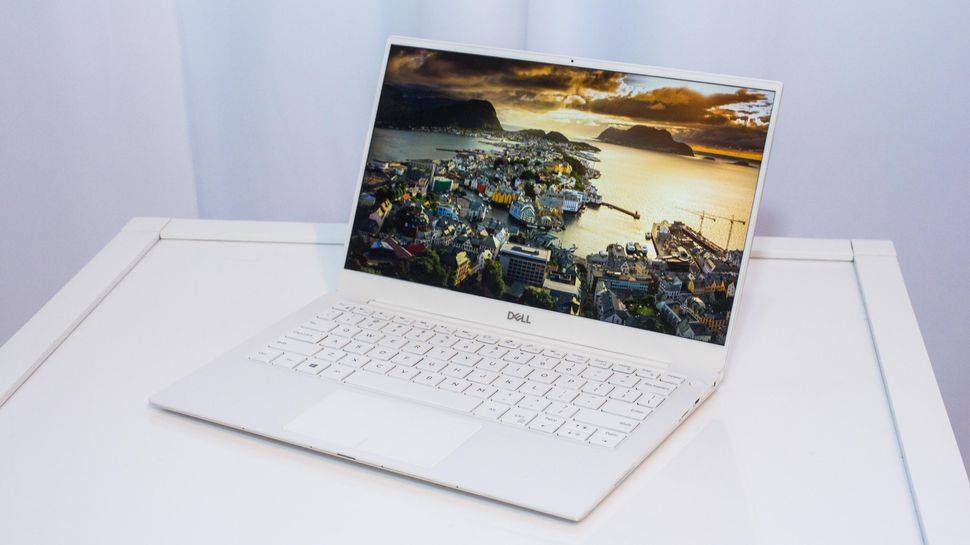 The Dell XPS 2019 model is an improved device from its predecessor released last year that may be evidence of Dell making a slightly significant generational leap all to improve a designer's work experience.
The piece comes with 8-generation Intel Core i5 or i7 processors. Its beautiful 4K display comes with an 'Infinity Edge' promising it to be almost bezel-less giving your work the whole focus of attention. So, be ready for awesome movie watching form this lad. However much it may not be ideal for constant and fast gaming functionality, its Intel UHD Graphics 620 makes it well-able to handle photo and video editing.
The camera has also been changed from its 2018 version and been moved to the centre of its top bezel. With its performance, don't expect the XPS 13 to be a slow computer supported by its 256GB to 1TB SSD card. This makes it responsive enough whether typing with your keyboard or using the touch screen. What I may like about it despite its subtle improvements is the thinness and light-weight feature, different from the 2018 9380 version. But the question still is whether it is worth acquiring at not less than Ksh. 100,000
CPU: 8th generation Intel Core i5 – i7
Graphics: Intel UHD Graphics 620
RAM: 8GB – 16GB
Screen: 13.3-inch FHD (1,920 x 1,080) – 4k (3840 x 2160)
Storage: 256GB – 1TB SSD
MacBook Pro with Touch Bar (2018)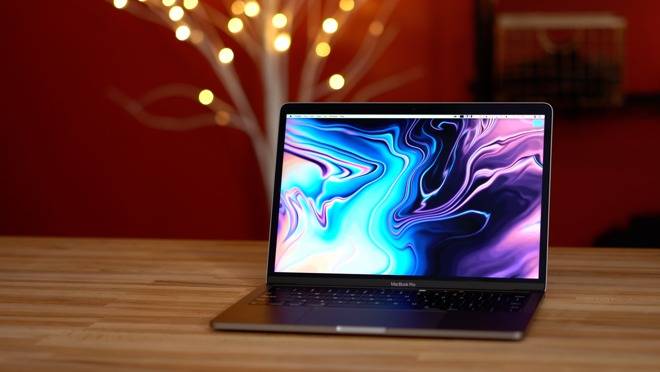 Apple's great reputation for outstanding products can well be crowned with this device that may actually be the best on this list. Its Quad-Core Intel processor and 8GB-12GB RAM make it superbly fast whether in editing or graphic design.
The MacBook Pro also comes with an OLED 13.3-inch display, coupled with a thin OLED display strip, called the Touch Bar located at the top of the keyboard used for app-specific shortcuts and better navigation. The vibrant display and spectacular entrails give the user great ease with graphic design software and any other activity. Despite it being a huge competitor in this market even with other 2019 gadgets, I wish it was a huge generational leap from its previous models.
Prepare a whopping Ksh. 260,000 or more to get it though.
CPU: Quad-core Intel Core i5 – i7
Graphics: Intel Iris Plus Graphics 655
RAM: 8GB – 16GB
Screen: 13.3-inch, (2,560 x 1,600) IPS
Storage: 128GB – 2TB PCIe 3.0 SSD
MacBook Air (2018)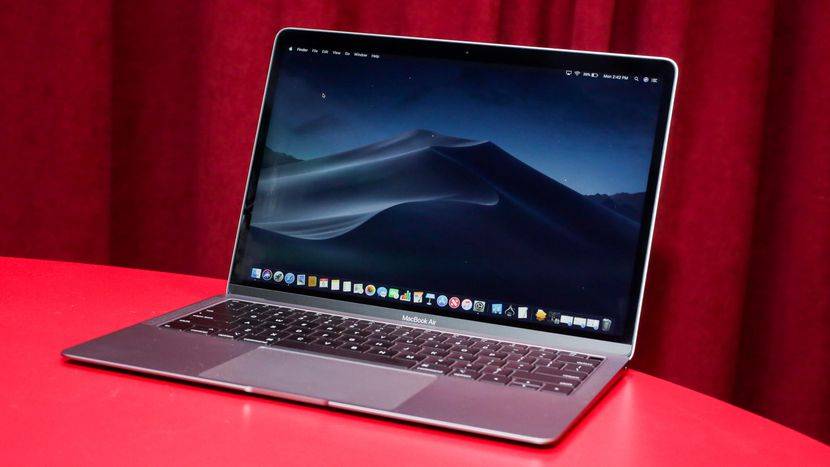 This Apple laptop may have been a good improvement in arguably the most popular laptop series. The 2018 MacBook Air comes with a Retina display that brings in a vibrant colour spectrum and absolute high resolution making the view of your work a spectacle.
Its physical features are also great as it is fairly thin and light for easy portability. Its 8th generation processors, 8GB-16GB RAM and Intel Graphics 617 chip make it among the best to take graphics and workload hit from any direction with minimal hitch. Nevertheless, it would have been better if the processor chips were quad-core for faster performance. With minimal workforce, it does give an all-day battery life but it gets slightly underpowered as work increases.
Still with its surprising cost of not less than Ksh. 150,000, it is occasionally proving to be among the best laptops for editing, graphic design and travel. 
CPU: Dual-core Intel Core i5
Graphics: Intel UHD Graphics 617
RAM: 8GB – 16GB
Screen: 13.3-inch, 2,560 x 1,600 Retina display (backlit LED, IPS)
Storage: 128GB – 1.5TB PCIe 3.0 SSD
Dimensions: 11.97 x 8.36 x 0.61 inches (30.41 x 21.24 x 1.56cm; W x D x H)
Dell XPS 15 (2018)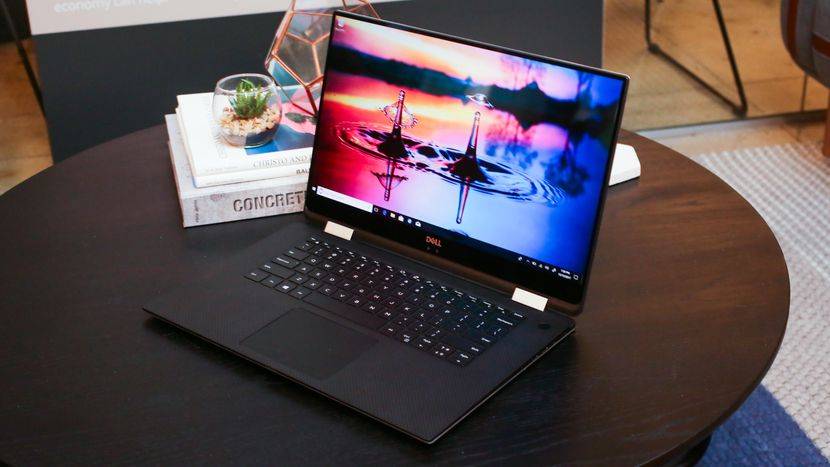 The 2018 version did not really change much physically from its 2017 model but still remains to be a sleek looking laptop, especially for the 4K model. The piece switches between laptop and tablet modes by detaching the keyboard from the screen and also comes with a G-series 2-in-1 CPU.
This enhances its performance alongside a Radeon Graphics processor, 8GB RAM and 4GB graphics memory. It also packs impressive power with work on graphics design and surprisingly, heavy graphics gaming. It is available in stores for not less than Ksh. 200,000.
Please do note that this list goes in no particular order but if you would want a better experience with your design work, do consider the list. You're welcome.