"I spend an equivalent of 450 shillings per month for unlimited access to all mobile services on Airtel", starts a conversation between my colleague and me, touching on the mobile data prices in India. "The amount is actually lower on Jio, at approximately 220 shillings per month," he adds. Vodafone – the most expensive telco, offers 200GB of data, unlimited calls and 100 SMS at 800 bob.
This, he says, offers unlimited access to calls, SMS and Mobile data. As that sinks in, a report was released ranking India as the country with the cheapest mobile data rates in the world. The cost of 1GB of data in India is $0.26 (Kes.26), compared to Zimbabwe, which is the country with the most expensive mobile data at $75.20 (Kes.7,500) for 1GB of data.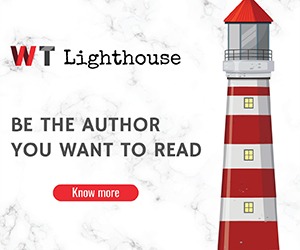 Kenya, ranks 54th in the world, with data prices averaging at $2.73 (Kes.273) for 1GB of data. The tables change a bit when it comes to internet speeds, Kenya's internet speeds are much better at an average of 10.11Mbps while India's speeds average at 5.19Mbps, Zimbabwe – for continuity sake, has speeds of 2.86Mbps –  showing that Zimbabweans pay dearly for Internet they do not even get to enjoy.
The Factors
With a population of 566 million internet users, in 2018, India's market is not a joke. When Jio came into the market, the company's strategy was to offer the most affordable 4G services and they did. This strategy has earned the company over 280 million subscribers, making it the largest telco in India.
The report by Cable.co.uk states that India's cheapest price for 1GB of data is $0.02 while the most expensive telco, charges $1.40 for the same 1GB. In comparison, Kenya's cheapest 1GB mobile data costs $0.28 while the most expensive one goes for $9.97.
Kenyans can only dream of the day when 1GB of data will cost less than 50 bob
India's huge market and stiff competition have made things so tough for the telcos that, I am told, most times they are willing to negotiate the price. "I remember there's a time I had not renewed my Vodafone subscription, they called me and asked why and I told them it was too expensive, they offered me a 50% discount if I renewed immediately and I took the offer," I am told.
Can you imagine the consumer being so powerful to actually hold the bargaining chip, all because of a single player who decided not to play by the rules – we as Kenyans, we can only dream.
But it is not just about subscriber wars in India, the cost of smartphones in the country has gradually dropped, thus pushing the number of people accessing internet services in the country even higher.
We Almost Had It
As I said, Kenyans can only dream of the day when 1GB of data will cost less than 50 bob but we were headed there until we weren't. Remember when Faiba4G launched? Weren't most of us excited that mobile data prices would finally drop? To some extent they did but our messiah (Faiba4G), failed to live up to our expectations. Their network quickly becomes clogged and streaming a YouTube video became a challenge, if you could even get a reliable connection.
This is not a stab at Faiba4G, no, it's a tale of our current situation. There's renewed hope though, with the unprecedented marriage of Airtel and Telkom, maybe they will be the true messiah to our mobile data woes.