Earlier this year, more than 2,500 delegates turned up, either in person or virtually, at Africa Games Week in Cape Town. Gaming is a niche within the tech sector that has traditionally struggled to thrive here. Yes, there are a handful of studios in South Africa and since being ported to mobile, FIFA has found a new population of players in football-mad countries like Nigeria and Ghana.
That's not much to fill up a week-long conference, however, but the delegates did not disappoint. In fact, the consensus was that there is huge potential, and we need only look at the explosive growth of the sector in Australia to see what is possible. Nick Hall is one of the event's co-founders, and he predicts "a massive spike in growth" between now and 2030. This would mirror what has been seen in Australia over the past decade.
5G providing the infrastructure that has been lacking
One of the advantages that Australia has always held is that it is what's known as tech-ready. Infrastructure in the major cities, where the vast majority of people and businesses reside, is second to none. Australia has one of the highest internet penetration rates in the world. As a continent, Africa has the lowest.
All that is changing with the advent of 5G and the availability of affordable handsets for the equivalent of about $50. The lesson from Australia is accessibility has to come first. That's what drives everything, from users downloading games to talented designers making their vision a reality.
Casino games turn non-gamers into gamers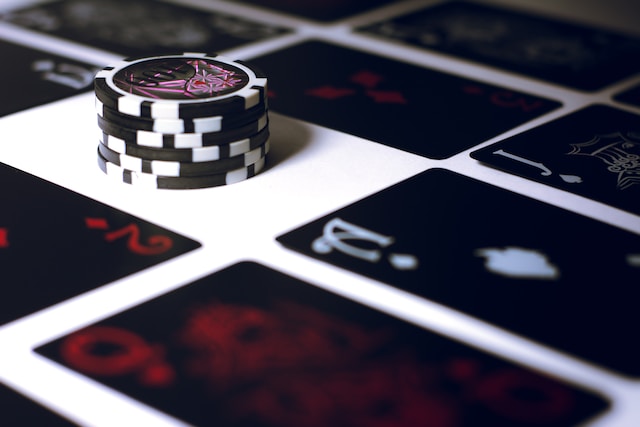 Another lesson from Australia concerns gamer demographics. The average age of the Australian gamer is 35. Four out of ten Australians aged 65 and above identify as gamers. Older gamers are not, for the most part, playing Fortnite and Halo. Understanding what gets their attention is key.
An obvious example here is iGaming. Now industry statistics show that Australians have a passion for casino games that is like no other, and you can see GambleOnline Australia's favourite casino sites for a full picture of what is available. In Australia, the main interest is in pokies, or slot machines. iGaming is popular across Africa, too, and can provide a catalyst to getting older players on board and into other types of mobile games, too.
It is OK to start small
In the early 2000s, US and Japanese giants of the gaming world set up shop in Australia, either by starting Aussie branches from scratch or by acquiring existing independent companies and pulling them into their brand. In 2008, the global crash hit and Australia's entire tech sector, not only its gaming industry, was just so many tumbleweeds blowing across empty parling lots.
With so much talent developed, it's natural that small tech businesses, and specifically game studios, started to come out of the woodwork. Some of these partnered with one another and formed loose collaborations.
Here's an example. In 2013, Andy Sum and Matt Hall were two such talented individuals left in the lurch by the corporate world and attending an industry conference. They got chatting and decided to form a business called Hipster Whale with a couple of other tech-minded individuals. The company's first game, Crossy Road just struck a nerve somehow among gamers, with seven million downloads in the first week. This is just one example of a dozen or more Australian studios that are successfully competing alongside the US and Japanese giants.
Following in Australia's footsteps
95 percent of the African market now has internet access, mostly via mobile devices. Analytics firm Newzoo says the number of gamers in sub-Saharan Africa has risen from 77 million in 2015 to 186 million in 2021. Of these, more than a third pay for the games they play.
Nick Hall predicts that Africa could reach one billion users in the next five years, and Africa's gaming studios could be the next big thing if they follow in Australia's footsteps.
Feature Photo by Venson Chou on Unsplash
DISCLAIMER: This article is a partnered post and does not substitute for professional advice or help. Any action you take upon the information presented in this article is strictly at your own risk and responsibility.