Spotify's flagship playlist for African music, is getting a makeover, opening a new chapter for the platform's premier destination for African music.
The playlist, which boasts over one million followers on the platform, has become one of the leading vehicles for African music to reach new audiences in the streaming era. By helping listeners discover new and future African hits, it's also become a nexus connecting fans of the continent's music through a shared love of these iconic sounds.
Spotify's 'African Heat' Playlist is a Banger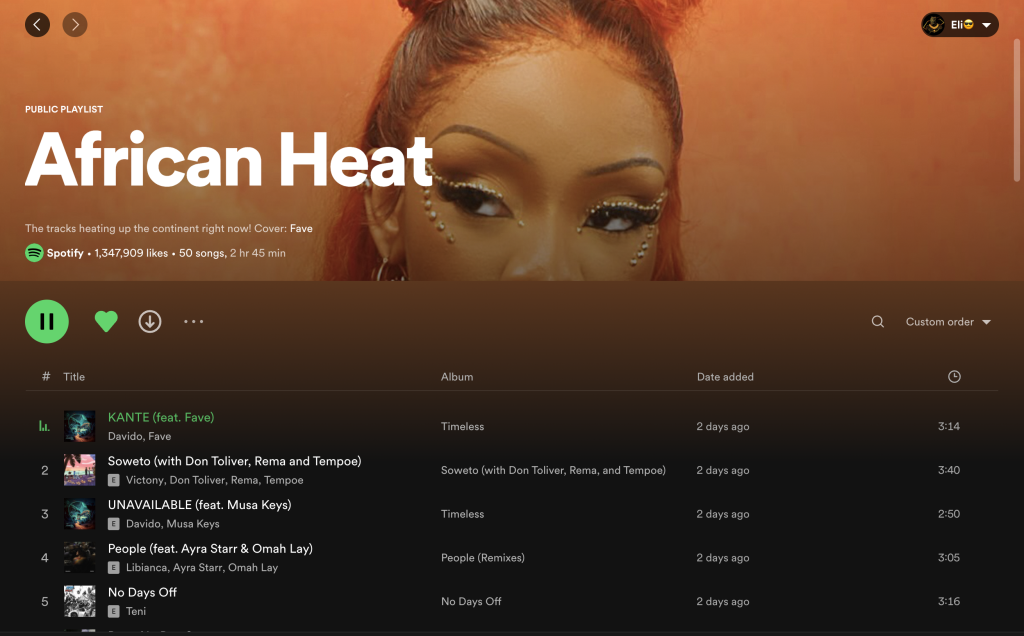 African Heat is shining a light and validating some of the continent's most important songs. Since 2018, the playlist has helped to herald such major hits as:
Ckay's Love Nwantiti
Wizkid's Essence
DBN Gogo's Love and Loyalty, among others.
Spotify data shows which African Heat artists have been hottest over the past 90 days, and where they are finding their audiences. Here are the top 5 artists featuring on African Heat in the last 90 days:
Asake
Ayra Starr
Omah Lay
Fireboy DML
Burna Boy
Top 5 Countries
USA
UK
Nigeria
France
Kenya
Changes to African Heat
The new iteration of African Heat will emphasize exposure to Africa's creator and listener communities. To portray the image of the playlist as a vehicle, the playlist's rebrand draws direction from public transportation across Africa. Particularly, iconic vehicles like the trotro, danfo and matatu.
Further evoking the image of a vehicle, the playlist will wear a new visual identity. Plans are ongoing to update the now familiar cover too. The playlist name design now bears a registration number-inspired border, speedometer dials and a gradient that reflects the various forms of heat.
The campaign will also feature input from and conversations with some of Africa's artists, as well as live elements to bring the new African Heat to life and engage listeners.
To connect to the premier streaming hub for African music and culture, tap into the revamped African Heat playlist on Spotify here.