Thinking of travelling to Kenya? Be it for business or for pleasure, you are most welcome, or as we'd say it, 'Karibu Sana'. Feel at home, 'Hakuna Matata'. Let's talk tech. Here's a Kenyan Tech travel guide. A comprehensive list of what you should know before you get to Kenya.
1. Credit Cards and Mobile Money Payments
Currency Conversion
The currency conversion rate is very important so you don't fall victim to punitive exchange rates. On average, $1 is about KES 120. At the time of writing, this was KES 121.70.
You can use this link to convert at your own preference. Different merchants will do this exchange at slightly different rates but anything less than KES 115 is a raw deal so beware.
SIM Registration
The Kenyan government requires that before a SIM Card is activated, details of the owner have to be registered. Hence, a SIM card has to be registered before it is activated. For Kenyans, all you need to do this is your National Identification card.
For foreigners, your Passport is required for this. Registration can be done at any one of the thousands of M-PESA agent shops or Safaricom Shops for Safaricom lines, AirtelMoney or any Airtel Shop, or any Telkom Shop for Airtel and Telkom lines respectively.
Credit cards and Mobile Money Payments
Going cashless is the best move and many merchants accept VISA and MasterCards. However, I would suggest you pay via Mobile Money. We have Airel, Safaricom and Telkom and all have their own form of mobile money, namely AirtelMoney, M-PESA and T-KASH respectively. This service will help in fast and easy cashless transactions. Many premises, including eateries, supermarkets, retailers, and even ride-hailing app services accept this cashless mode of payment.
2. Data and Wifi Plan
Depending on your specific internet needs and where you will be spending most of your time in the country, you might need different carriers. We have covered this; Best internet plans. Check that out for a more detailed dive into what you might want to consider. You could also opt for a PostPay Option by Safaricom or get a triple SIM phone to have all carries at your disposal.
My $0.02… Safaricom has the best coverage across the country but their rates are right up there with the angels. Telkom offers dirt-cheap internet plans which are advisable if you'll be spending most of your time in major towns. Airtel Kenya kinda strikes a sweet balance but still doesn't offer a solution to Safaricom M-PESA's ubiquity and versatility.
3. Tech Shopping
Personal electronics are allowed in either checked or carry-on luggage. In fact, it might be preferable for you to keep items such as laptops, MP3 players, video cameras and video game systems with you because checked baggage might be jostled quite a bit as it's loaded onto and off the plane.
It's advisable to have a power bank, maybe a pair of headphones, extra cables or batteries and you can get all these in Kenya. Visit any of the malls or order something from our online stores with about one or two-day delivery.
**Voltage and Ports in Kenya
In Kenya, the standard voltage is 240 V and the frequency is 50 Hz. You can use your electric appliances in Kenya if the standard voltage in your country is in between 220 – 240 V (as is in the UK, Europe, Australia and most of Asia and Africa). Manufacturers take these small deviations into account. If the standard voltage in your country is in the range of 100 V – 127 V (as is in the US, Canada and most South American countries), you need a voltage converter in Kenya. You can also consider a combined power plug adapter/voltage converter.
If the frequency in Kenya (50 Hz) differs from the one in your country, it is not advised to use your appliances. But if there is no voltage difference, you could (at your own risk) try to use the appliance for a short time. Be especially careful with moving, rotating and time-related appliances like clocks, shavers or electric fan heaters.
To be sure, check the label on the appliance. Some appliances never need a converter. If the label states 'INPUT: 100-240V, 50/60 Hz' the appliance can be used in all countries in the world. This is common for chargers of tablets/laptops, photo cameras, cell phones, toothbrushes, etc.
4. Ordering food
Major global franchises like KFC, Burger King, Dominos, Pizza Hut and Subway are available in major towns and cities in the country. However, don't stray away from the locals like Chicken Inn, Big Square, the hyperlocals like mama Oliech and a wide range of other restaurants.
There are also apps that let you order foods and have them delivered straight to your doorstep. Uber Eats, Jumia Foods are your go-to. Between these two apps alone, you can order from up to 15 different franchises and hundreds of different cuisines, both local and international.
**Prices may vary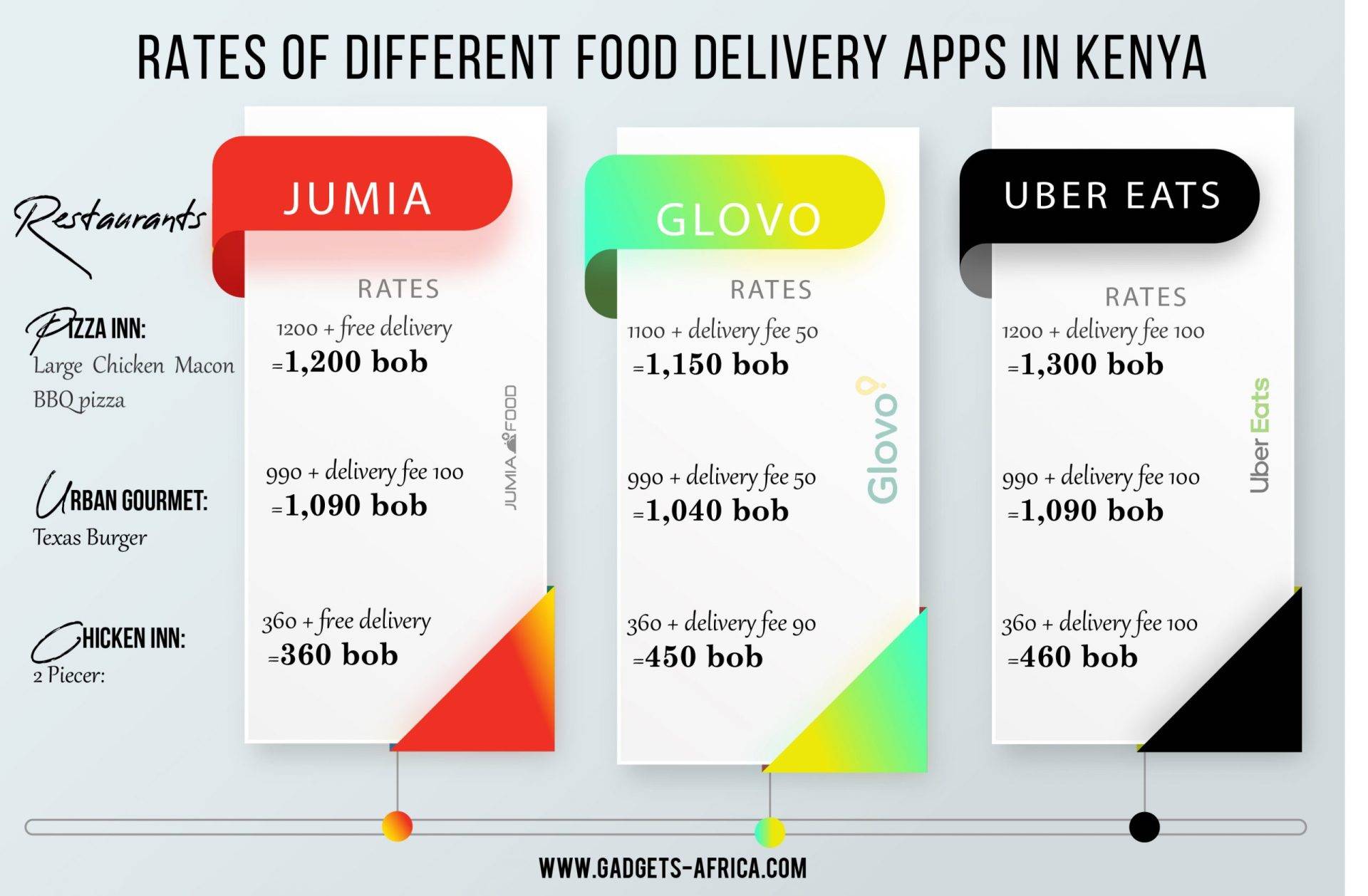 5. Moving Around
Kenya is home to a thriving ride-hailing industry. Players like Uber, Bolt, Little Cab, InDriver, just to mention but a few, are available across different cities in Kenya.
If you have things to do in Nairobi, Kisumu, Mombasa or Eldoret, you can't go wrong with any of these services. Another rather convenient mode of transport is using motorbikes.
While you can still board any of these from any one of the countless stations across the cities, SafeBoda helps you ease this process. Think of Safeboda as the Uber for motorbikes. Uber and Bolt also offer motorbike ride options from within the same app. Whichever option you choose, you are sorted.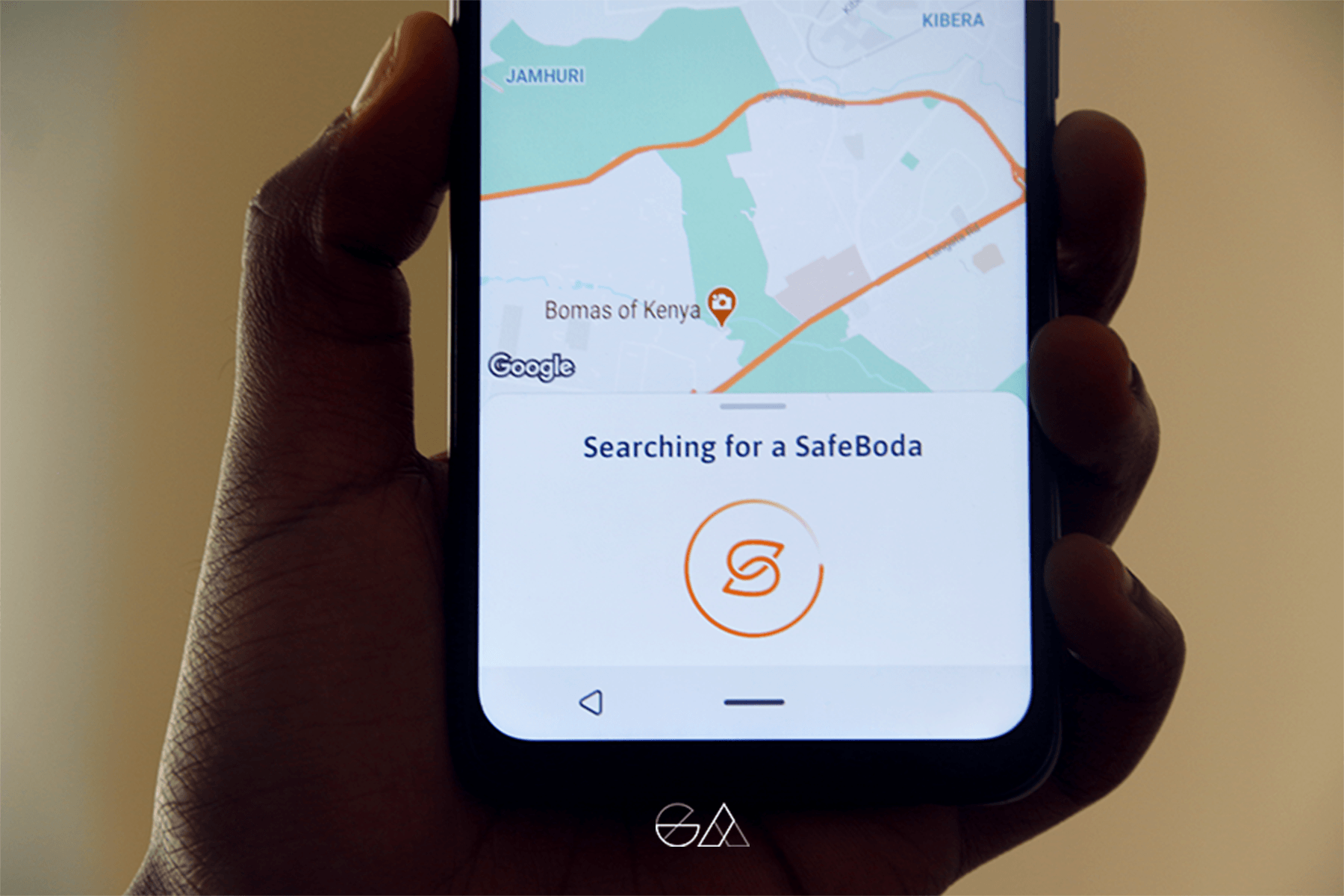 7. Getting Accommodation
Again, like most parts of the world, global players are also available in the Kenyan market to help you easily find accommodation across the nation.
Airbnb and Booking.com are your go-to for this. These two sites have listings for a decent selection of accommodation options depending on your convenience and budget.
Things you need to know:
In conjunction with the Kenyan Tech Travel Guide, the following are a few things to bear in mind while you're in the country;
Equally, your personal safety is important. Try and avoid being out late. Criminal elements are present all over the world and Kenya is no different. Get a tracker for your devices and keep a close eye on them at all times.
In case of emergency, our local Emergency numbers are 112 or 999. However, we are a third world country so response times might not exactly be speedy so beware.
Should you find yourself lost, only seek directions or assistance from Police officers or guards. Or use Google Maps. You can never be too safe.
According to flight regulations, you can't travel with devices with spillable batteries.
Take photos and enjoy the beauty that is Kenya. Here are a few tips on how to take the best photos!
**Did we leave anything out? Do you think this Kenyan Tech Travel Guide is incomplete? Please let us know in the comments if you need any more information that can help smoothen your visit/stay in Kenya.