Fast VPN Proxy is a fast and secure VPN service that gives you access to the world at blistering speeds to enjoy unrestricted browsing. This app also allows you to unblock websites and bypass regional restrictions.
Fast VPN Proxy is the best way to unblock websites, watch videos and browse the internet anonymously. It is the best unlimited free VPN client that let you access any restricted site in any country. A fast VPN Proxy provides a secure and private way to browse the internet. It encrypts all your data and keeps you anonymous online with the help of its top-notch security features. If you are looking for free VPN service, this is the right place.
What is a VPN?
When browsing the internet, there are many things you need to keep in mind. If you're using public Wi-Fi or an unsecured network, someone could view your personal information and steal your identity. This is not the case with a VPN service because it encrypts all your data packets so no one can see what you are doing online. It also hides your location so that nothing can start tracking where you go online – even if you're using public wi-fi!
A virtual private network is a service that establishes an encrypted connection between your computer and a remote server in order to provide privacy and security when using the Internet. In addition, you can use it to change your IP address, make your public IP address private, and securely connect multiple devices to the Internet.
A VPN is commonly used to access region-restricted content such as TV shows or movies. There are also more personal use cases such as gaming or remote work. It ensures everyone's privacy when browsing online and protects their data from hackers.
A VPN service provider encrypts all network connections between devices on your computer, phone, tablet, or TV box. Your internet traffic flows through the encrypted tunnel, and no one can see what you're doing online except those places you've chosen to connect to the open web.
The increasing demand for VPN services has led many companies to start offering free subscriptions. So it will be easier for people to get a free trial of their favorite VPN service provider.
It is typically installed on computers and mobile devices such as smartphones, tablets, and laptops. Connecting to a VPN provides data security, anonymity (using encryption), privacy (encryption prevents third parties from reading private information such as emails), additional features such as ad-blockers and malware protection, connectivity services such as VoIP or computer sharing.
There are two types of VPNs – one is software on your computer or mobile device and the other one is hardware. The software-type VPNs come pre-installed in the operating system while hardware-type VPNs are external devices that connect via USB cable or wireless connection to your computer/mobile device.
If you want to learn more about the best VPN out there is, check out our review on this topic!
What exactly is Fast VPN?
We often use proxy servers to bypass networks that have restrictions for our specific country. VPN is a secure solution that we can use to circumvent geo-restrictions and access content from different countries. You may want to use a VPN proxy server, such as watching movies on Netflix, accessing Facebook in China, or even circumventing network restrictions of your school or work.
Fast VPN Proxy is an advanced open-source project that offers an easy way to bypass censorship by disguising your IP address in a matter of seconds. The Fast VPN Proxy software comes pre-installed with the latest builds optimized for Windows and Android platforms.
Fast VPN Proxy is a free VPN tool that allows you to browse the Internet anonymously and securely. It's a proxy service that connects your computer or mobile device to a remote server through the web.
Also, Fast VPN Proxy is an easy-to-use, fast and secure way to browse the Internet anonymously and privately without being tracked by third parties. This proxy service encrypts your data, prevents advertisers from tracking you online, hides your location, and unblocks websites from anywhere in the world.
The software provides full protection against government surveillance and identity theft while allowing users to change their IP address on demand.
Additionally, Fast VPN Proxy is a tool that can help you to switch your IP address with one of its hundreds of servers. The advantage of being in thousands of different countries is not just privacy but also the speed.
Many people are using Fast VPN Proxy because they feel they need an edge in cybersecurity and online anonymity. Some websites and apps use proxy servers that IT departments can easily block. It has become a necessity for public safety and prevents hackers from taking control of your computer or phone.
How does Fast VPN actually work?
At this moment in time, the process is actually quite simple. Once you download and install it on your device, you just need to select one of their servers from a list provided along with a description for each server.
It is an application that can be downloaded on any device including Windows, Mac OS X, Linux, iOS and Android. It also has free versions for these platforms which are available for download in the App Store or Google Play store respectively.
The service connects your computer or mobile device to a VPN server using HTTPS protocol so that all your internet traffic is encrypted before it leaves your computer or mobile device and goes out into the world. Your ISP cannot see what you are doing online because Fast VPN Proxy's servers encrypt it.
Fast VPN Proxy provides an easy-to-use interface with a wide range of features. It acts as an intermediary between your device and the Internet by encrypting all traffic passing between them. The service helps users unblock websites such as Netflix in countries like China or Mexico where they cannot access the website without going through proxy servers.
Also, the concept of a VPN is not entirely new, it has been around for a long time. The key difference with what Fast VPN Proxy does is the speed and efficiency.
The process of downloading a VPN proxy browser extension to your PC or PC/Android tablet allows you to connect to any public Wi-Fi hotspot and turn it into an encrypted network.
A faster way to access your favourite sites that are geo-restricted
Bypass regional restrictions on videos, websites and other content.
Encrypts your data while you're browsing online so no one can intercept it
Protects you from cyber criminals and governments that actively monitor your internet traffic
Keeps you protected from hackers who are constantly targeting public WiFis
What are the unique security features of Fast VPN Proxy?
Fast VPN Proxy is a secure, fast and reliable VPN service that offers high-speed browsing, streaming and downloading. It also has a number of unique security features to help you stay safe online.
With a Fast VPN Proxy, you can easily access your favourite websites and services from any location without facing any obstacles. For example, when you travel abroad, you can easily connect to your favourite social media or banking services without worrying about data limits or getting blocked.
Fast VPN Proxy allows users to enjoy their privacy and security by not disclosing their personal data, location or identity to any third party. The application also has an easy-to-use interface that allows users to connect with any of the 200+ servers in the network in just a few clicks.
The Fast VPN Proxy also offers a variety
Fast VPN Proxy has some unique security features to help you stay safe online. These include:
Firewall protection: Firewall protection blocks all incoming connections unless they are authorized by the user.
Anti-DDoS technology: Anti-DDoS technology stops hackers from taking over your computer by blocking their malicious traffic.
Smart DNS support: Smart DNS support allows you to access geo-restricted content easily.
Kill switch: Kill switch automatically shuts down your internet connection in case of unexpected shutdowns or glitches.
256-bit encryption with 2048-bit
Encryption: Rocket VPN uses 256-bit AES encryption to ensure your privacy when browsing the internet
No tracking: The website does not track your activity in any way so you can browse without worrying about being tracked by third parties.
No ads: There are no ads on this website, so you don't have to worry about malware, adware infections, or annoying advertisements interrupting your browsing experience.
The main benefits of using Fast VPN Proxy
Fast VPN Proxy is the best free VPN service. It provides you with many advantages like no data restrictions, unlimited bandwidth and high-speed servers. This VPN software also blocks ads and trackers, secures your online privacy by masking your IP address and location, protects your personal information from hackers, limits access to blocked content.
Using a VPN for the first time can be confusing and overwhelming. That's why we created this guide to help you out. We all know that using a VPN is important for our online security, but not everyone knows about the main benefits of using Fast VPN Proxy. The main benefits of using Fast VPN Proxy are:
A fast and secure connection to the internet
Unblock geographically restricted content from around the world without any restrictions or censorship
Protect yourself from malicious websites, malware and hackers
Bypass censorship to access blocked websites
Unblock geographically restricted websites and other content
Secure your data while using public Wi-Fi hotspots, like airports or cafes
Convenient application for full anonymity
Get fast speed on any server
Enjoy unlimited bandwidth
Easy to use interface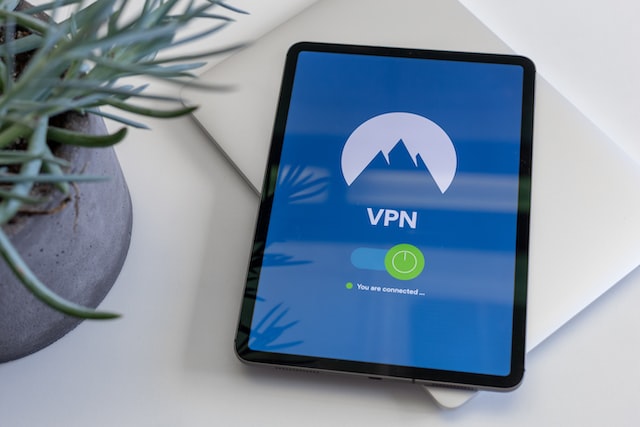 Is Fast VPN really safe?
Fast VPN Proxy is a free and ultra-fast VPN proxy service that can be used for various purposes. This includes unblocking geo-restricted content, protecting privacy, and accessing otherwise blocked sites.
There are many reasons why people use VPNs. Some people use them because they want to protect their privacy from hackers or government agencies. Others use them to access content that is only available in specific countries or regions. For example, if you live in the US but want to watch the latest episode of Game of Thrones without waiting for it to come on Netflix, you will need a fast and secure VPN proxy service like Fast VPN Proxy.
Fast VPN Proxy offers an easy-to-use interface with servers in over 30 countries worldwide so you can easily connect to the one nearest your location at any given time. It also supports all popular devices including Windows, MacOS, iOS, Android, Linux and more!
Some think Fast VPN Proxy is unsafe because it can track users through their IP addresses. However, Fast VPN Proxy says it doesn't collect any personal information or logs of users' online activity.
Fast VPN Proxy is one of the safest options for unblocking geo-restricted content and having an encrypted connection for your daily browsing needs.
How can I trust Fast VPN Proxy?
When it comes to websites, many people feel they should be able to trust them. For instance, someone browsing Facebook or Twitter might find it easier to believe that the information they see is accurate and truthful.
But there are times when we don't know who those websites are and what their motives are. Sometimes, this can lead to a lot of wasted time as we try to figure out whether the site is trustworthy or not.
You have to earn trust for yourself, and Fast VPN Proxy has earned its name amongst many people who trust it with their security.
FastVPN Proxy is one of the most trusted providers in the market today. They are trusted by the government and have a good track record of protecting their users' privacy. They have servers in almost 50 countries and can unblock geo-restricted content from anywhere in the world.
Fast VPN has 256-bit AES encryption and no logs policy, indicating that your data will stay safe even if you use their services for malicious purposes.
Fast VIP's only goal is to offer premium quality services that its customers can trust. That's how Fast VPN Proxy was created. They are always up to date with the newest technology so our users can always enjoy their internet freedom without worrying about any unfortunate events that might happen while they're on the road or in public places where WiFi isn't available.
Why should I use Fast VPN Proxy?
A VPN proxy is the best way to unblock websites in countries where the internet is censored. When you bypass censorship and location restrictions, it becomes easier for you to work and access websites in a foreign country – like China.
VPN proxies can also be used to boost your overall network security, as they encrypt all your data before it leaves your device. They are also compatible with multiple devices since they don't require additional software.
With this tool at your fingertips, you will always be able to remain anonymous and protect your private data when browsing the web.
You should use Fast VPN Proxy because it provides the best online protection with a fast speed and free trial. You can also use it as a proxy server for your PC or Mac.
Fast VPN Proxy is a reliable service that provides the best online protection with a free trial, fast speed, and easy-to-use interface.
What are the disadvantages of using VPN?
Virtual private networks, or VPNs, allow you to use your own internet connection while using someone else's. They're a great way to connect to a server your ISP might geographically block. That said, they have some serious disadvantages too.
Disadvantages of using a VPN: – You may not know what kind of data you're sending/receiving
– It can slow down specific tasks and contributes to data usage
– Your computer won't be as secure as if you used a dedicated VPN application
– You can't use a VPN to set up a dedicated connection on your computer
VPNs are not inherently malicious. However, they are often used by people who want to access pirated content or by those who want to evade government censure. A VPN is an alternative network connection you can use when you don't have Wi-Fi available. They are used for many reasons, the main ones being privacy and security.
Final Thoughts
With the ever-growing Internet censorship, governments are becoming stricter with their policies. This means that many people are now looking for ways to bypass geo-restrictions and unblock websites that the government has blocked.
One of these ways is using a VPN service such as Fast VPN Proxy. Fast VPN proxy provides users with an encrypted connection that allows them to access any website they want without being detected by the government or ISP.
While there are other free methods of accessing blocked websites, they have limitations such as slow speeds or unreliable connections. With Fast VPN Proxy's fast speeds and reliability, it is one of the best options for those looking for a way around censorship filters.
The Fast VPN Proxy is a fast, secure, and reliable VPN service that allows you to unblock websites, watch videos and TV shows from anywhere in the world. It is also a very affordable option for people who are looking for a new VPN provider.
Cover Photo by Petter Lagson on Unsplash