The harsh reality of media and publishing in these times is that it's often at the mercy of advertisers, which means the endless race for page views and unique users. The quest for page views has often led publishers to create click-baity, sub-par content and adopt dodgy coverage in some scenarios involving patrons, leading to readers' dissatisfaction. At times, a few platforms end up becoming mouthpieces for big brands or agendas.
This problem is universal, perhaps a bit more pronounced in Africa. And there's a reason: The digital publishing companies now have to compete with the ad behemoths, Meta brands (Facebook and Instagram) and Google for marketing dollars.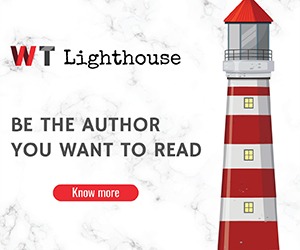 The digital marketing boom that took off about a decade ago had many publishers raking in significant sums for content creation from advertising. In those days, blogging was a decent money maker and a viable career. When the wave of digital advertising hit Africa, Facebook and Instagram were already gobbling the largest chunk of any brand's marketing spend (digital).
In the shadow of all these developments, digital media platforms that were creating content in the form of news articles, opinion pieces, and insight writeups took a hit. Pageviews/sessions/DAU/MAU became deciding factors for marketing campaigns. 'Marketing ROI' gradually became the most used jargon in internal meetings. But, the real value behind all this jargon remains ambiguous. And eventually, blogging became unviable.
Additionally, 2022 has been a tough year, with massive layoffs and hiring freezes experienced in most internet-based companies. So much top talent, including from Facebook, Twitter, Amazon, and Microsoft, has felt the hit. Most of these companies have fired even up to 50% of the staff, for one reason or the other.
There's hope, though. Within the attention-fatigued audience, there truly lies an opportunity for original content creators–and here, we mean writers, journalists, economists, thought leaders and researchers in Africa.
WeeMedia (the parent brand to Gadgets Africa and WeeTracker) has a solution to the crisis.
WeeTracker Lighthouse
WeeTracker Lighthouse (currently in beta) is a platform where anyone who can produce high-quality content for readers can list themselves as authors (at the moment, via a simple online application).
WT Lighthouse will enable you (the author) to publish articles, podcasts, research notes and development guides. Your content will be paywalled, and any reader can choose to be your subscriber. You would be able to earn via subscription for the content you generated for a small commission.
This may or may not be a full-time option for content creators. Authors would be able to generate content at their pace and let users make a periodic payment or pay on a per-content basis. WT Lighthouse handles all the heavy lifting of getting the content out there, so authors can focus on just creating at their convenience.
We want to begin with the core theme of WT–Original | Knowledge | Curious
How to Join WeeTracker Lighthouse
If you are a writer/author/journalist/researcher and produce content about the following topics in the African context, please submit your profile here:
Venture Capital Investments
Private Equity & Financial Markets
Digital Solutions & Startups
Investigative Journalism (excluding political/ entertainment /sports content)
Digital Products & Technology
4th Industrial Revolution
Traditional businesses–startups, SMEs
People of interest (digital ecosystem)
To apply, please use this link.