Meta-owned, WhatsApp is rolling out a new feature – Communities. The new feature offers larger, more structured discussion groups. It's a way to organize multiple group chats so that the discussion in individual groups remains focused on a particular thing.
With the Communities feature, WhatsApp aims to raise the bar for how organizations communicate within a level of privacy and security with the help of their end-to-end encryption. You can for example create a Community for your business/neighbourhood and divide the discussion into individual groups. Each Community has an Announcement group where Admins can share major news.
To make this feature more useful, WhatsApp is rolling out more features: the ability to create in-chat polls, 32-person video calling and groups with up to 1024 users -previously 512. Just like emoji reactions, larger file sharing (up to 2GB), and admin delete, these features can be used in any group but will be particularly helpful for Communities.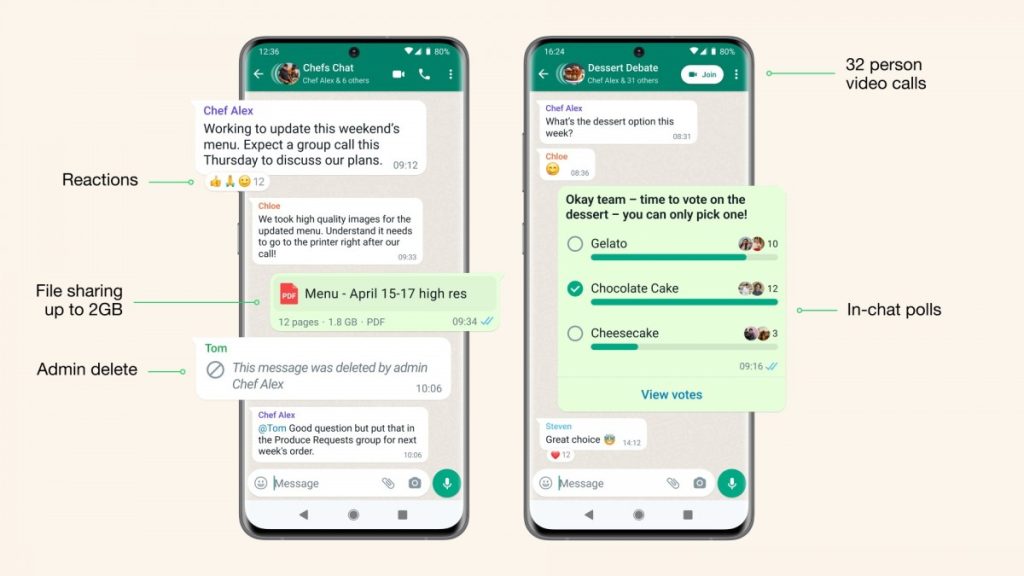 Creating A Community
Once you receive the latest WhatsApp version, you should see a new Communities tab within the app – at the top of your chats on Android, and down at the bottom on iPhone. From there, you can make a community from scratch or a selection of your existing groups.