Looking for a more serious approach to online trading that is still approachable to a less experienced investor? PowerCapital may be just the thing. There is a lot of love out there for this online broker, and this review aims to discover why. 
It takes a brief look at how things work, the pros and cons, and the things that people want to know. These helpful insights can determine whether or not it is suited to someone considering joining as a new member.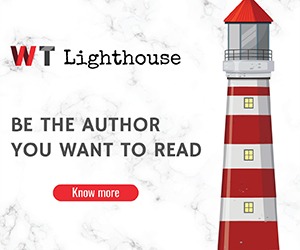 Review Summary
In short, PowerCapital is an impressive online broker that specializes in FOREX trading and stocks and shares. It also has a cryptocurrency department and dabbles in other markets, including commodities, indices, and CFD trading. 
The versatility is one of the major draw points- as is the exception learning and development department. PowerCapital is very much a client-focused broker that encourages people to take the industry seriously rather than hunting for an unrealistic quick fix. 
Things to Like
There are hundreds of investment options to choose from across all the major 21st Century markets. 

The platform is well-designed, performs consistently, and is easy to use.

Beginners have all the support they could need- as do experienced traders who want to grow their skills and take their journeys to the next level.

PowerCapital is open and honest about trading from the get-go, which is an invaluable quality that a lot of leading platforms lack. 

Users enjoy flexible, accessible trading across many devices- with easy login and fast transaction management.

There is a great customer service department.
Negative Points
Unfortunately, it doesn't work in some countries. 

The setup process is a bit drawn-out.

Some elements of the mobile platform are still developing.
PowerCapital's Ideal User
The ideal PowerCapital user is someone ready to take their online investment journey a bit more seriously. Although there is no minimum time requirement, the whole idea of the platform is to create more confident independent traders through practice, support, and professional guidance- things that are most effective when used regularly. 
Anyone can use the platform and benefit from it, but members who put time and effort into their journeys and explore all the features PowerCapital offers are getting the most for their money. 
Frequently Asked Questions
Does PowerCapital support Bitcoin payments?
Yes, it does. Users can connect their existing e-wallets to their PowerCapital accounts and deposit funds in several leading cryptocurrencies. Bitcoin is included in that list and is one of the most popular currency selections on the platform. 
Digital wallet connections are highly secure and allow instant fund movement to and from the platform. 
Can users change their PowerCapital subscription settings?
Yes, they can, with the assistance of customer service or their dedicated account manager. Several subscription options are available at various price points and with different inclusions and benefits. 
Users can amend their subscriptions easily as part of PowerCapital's client-focused approach to digital trading. 
Is there a customer service department?
Customer service is available 24 hours a day, seven days a week, through email and live chat. The representatives are friendly and professional, with fast responses and knowledgeable assistance. 
How does PowerCapital make trading easier?
Trading is not easy, and there are many things to consider when launching an independent investment journey, but a great online broker can smooth the road. PowerCapital does that in several ways- including various training options, learning materials, and supportive approaches to trading systems. 
It keeps things simple, which goes a long way to helping people feel more comfortable and confident as they begin their investment careers. PowerCapital also shares an intuitive and user-friendly space for people to trade. 
Closing Thought
It is clear to see what people love so much about the PowerCapital platform. The broker's reputation speaks for itself and is backed up by genuinely helpful tools and impressive technology that works almost flawlessly.
Opportunity awaits at the official PowerCapital website, so head there for more information about how to take the next step. 
Feature image by Jievani Weerasinghe on Unsplash
DISCLAIMER: This article is sponsored and does not substitute for professional advice or help. Any action you take upon the information presented in this article is strictly at your own risk and responsibility.