Samsung Electronics has unveiled the Galaxy Watch5 and Galaxy Watch5 Pro in the Kenyan market. The smart-watches are designed to shape health and wellness habits with intuitive insights and advanced features. 
Samsung Galaxy Watch5 and Watch5 Pro in Kenya
Galaxy Watch5
The Galaxy Watch5 is equipped with Samsung's BioActive Sensor. The BioActive Sensor uses a single unique chip that combines three powerful health sensors to deliver extensive readings. These include heart rate, blood oxygen level, and even stress levels.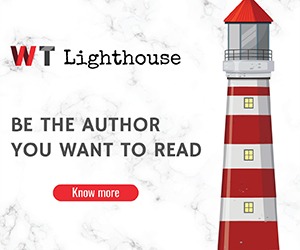 The 3-in-1 BioActive Sensor works in combination with the other sensors of the Galaxy Watch5 series to provide users with an in-depth understanding of their wellness. 
There is a Body Composition measurement tool that provides a complete snapshot of the user's overall health.
Further, users can understand sleep patterns through Sleep Scores that monitor stages of sleep, along with snore detection and blood oxygen levels. You can also achieve improved sleep habits with advanced Sleep Coaching that gives a tailored month-long guided program. The enhanced fall detection ensures an emergency contact is notified if you fall out of bed.
Additionally, One UI Watch4.5 offers a fuller typing experience, an easier way to make calls, and a host of new accessibility features that make the Galaxy Watch more intuitive.
Galaxy Watch5 Pro
Created for those that love the great outdoors, the Galaxy Watch5 Pro is the newest addition to the Galaxy Watch portfolio. It features enhanced Sapphire Crystal and a durable titanium casing that protects the display. Galaxy Watch5 Pro also comes with an all-new D-Buckle Sport Band that offers a sleek and clean fit.
 Take advantage of GPX, that's available for the first time on a Galaxy Watch. Head out on a hike and record and share it with fellow trail-lovers on the Samsung Health app with Route Workout. You can also download hiking and cycling routes as you practice for your next race or look to mix up your routine. When you're ready to head home, Galaxy Watch5 Pro will get you there with the Trackback feature that takes you back the way you came.
Pricing 
The Large 44mm Galaxy Watch5 option is available in Graphite, Sapphire, and Silver. The Small 40mm option is available in Graphite, Pink Gold, and Silver.
For adventure seekers looking for durability, performance, and style, the Galaxy Watch5 Pro is for you. It will be available in Black Titanium and Gray Titanium, with a 45mm display.
The Galaxy Watch 5 will retail at Kshs 36,999 while the Watch 5 Pro will retail at 51,999.