Netflix started back in August 1997, but it was not until 1998 that they launched Netflix.com. Netflix is celebrating 25 years of bringing you their shows and movies. To join in with Netflix reaching 25, we have brought you the 25 fun facts you might like to know about the streaming service.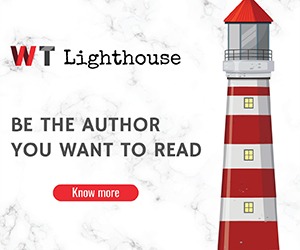 Netflix Turns 25, Here are 25 Fun Facts to Know
The original name for Netflix was Kibble.
The first DVD shipped by Netflix was Beetlejuice, on March 10, 1998.
On April 14, 1998, NetFlix.com launched.
In  2007, Netflix began streaming.
On Jan. 6, 2016, Netflix went live in 130 countries simultaneously.
Netflix is available in 37+ languages and 190 countries worldwide.
Subscriber No. 500,000 was invited to a company meeting and given a lifetime subscription.
Netflix currently has 221 million subscribers.
Over 66% of Netflix users share an account.
A Netflix subscription saves 160 hours of advertising.
Last year, Netflix launched a free plan that allows people to enjoy Netflix ad-free on Android mobile phones in Kenya.
The first recorded use of the phrase "Netflix and chill" was in a tweet by "NoFaceNina" (La Shanda Rene Foster) on Jan. 21, 2009.
The iconic Netflix sound was nearly a bleating goat before landing on tudum.
Before we got to "Are you still watching?", Netflix had already started dealing with issues of falling asleep while streaming. There was a campaign for "Netflix socks," which detected when you fell asleep and paused the show or movie you were watching.
The No. 1 most used profile icon globally is Boss Baby. There are 11 million profiles of Boss Baby today.
Netflix spent $17 Billion on original content in 2021.
The country with the largest Netflix library is Czech Republic, with over 7300 titles.
The first Netflix Original was Lilyhammer.
The first Netflix Original Kenyan Branded series is Country Queen.
The first Netflix game downloaded was Stranger Things: 1984. 
Following the launch of The Queen's Gambit, there was a 125% increase in chess board sales.
Squid Game is Netflix's most popular title ever.
Netflix had its own awards show called The Flixies.
Netflix generates 15% of the world's internet traffic.
Netflix invented the original streaming box but decided to spin it off into Roku.