Investing has never been easier and more accessible than it is today. 
However, despite this ease and accessibility, many people still shy away from starting their investing journeys, primarily because the numerous investment options make it hard for them to pick the best investable assets.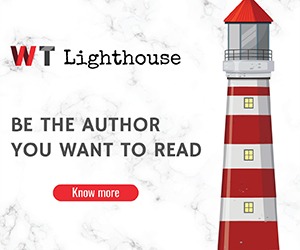 For this reason, this review article will explain the most common investment options offered by one of the leading trading brokers in the country, Ejinvesting:
Asset Classes that You Can Invest in with Ejinvesting:
Stocks, referred to as equities or shares, are perhaps the most common and well-known form of investment in today's world. When you buy a publicly-traded company's stock through the stock market, you become part-owner of that company. With Ejinvesting, you can invest in a wide range of trading companies, including huge names like Facebook, Apple, Tesla, and Adidas. 
So, how do stocks help you make money? One way to earn gains through stocks is to sell them when the price goes beyond what you bought the stock for. For instance, let us assume that you bought 10 Adidas shares at $150 per share, and the current per-share price is $200. If you sell your 10 shares at this prevalent market price, you can earn a profit of ($200-$150)*10 = $500. 
A second way to make money is through the periodic dividends that companies distribute to their shareholders. However, not all companies pay out dividends; this is why, if you plan to earn dividend income, you must do your research and invest in dividend-paying companies. The dividend you receive will be proportionate to the number of shares you own. 
You can also invest in physical assets; in investment terms, these assets are referred to as 'commodities'. Ejinvesting enables its clients to invest in four major commodity categories:
Metals:

This category includes precious metals (such as silver, gold, and platinum) and industrial metals (such as copper or aluminium)
Livestock:

Such as feeder cattle or pork belly
Agricultural:

Crops like soybean, wheat, corn, and rice
Energy:

Natural gas, petroleum, and crude oil
Investors often buy commodities to hedge against inflation (inflation leads to an increase in prices, which, in turn, leads to an increase in the value of their commodity portfolios). Commodities can also be bought indirectly through mutual funds and stocks or futures contracts and ETFs. 
Commodity investing is common in the futures market, and Ejinvesting recommends all its clients use the platform's educational resources to familiarize themselves with the futures market before investing in commodities. 
As you know, cryptocurrency is one of the newest kids on the investment block. However, that has not deterred it from becoming one of the most popular investment forms these days. Bitcoin was the first cryptocurrency to make its way to the market, but since then, countless others have emerged, including Ethereum, Litecoin, and Cardano. 
Cryptocurrencies are virtual (digital currencies) not backed by governments or any other central authorities. Ejinvesting is one of the leading crypto exchanges and allows traders to buy and sell many established and lesser-known cryptocurrencies. 
It is important to note that cryptos often go through wild price fluctuations, making them a relatively riskier investment. This is why Ejinvesting encourages clients to conduct thorough research into the currencies they wish to invest in and, even then, only dedicate a small portion of their investment portfolio to cryptocurrencies. 
Final Word:
As we mentioned, there are many different types of investable assets; while some are suitable for newbie investors, others require more experience in and understanding of the trading world. Ejinvesting offers asset classes for all types of investors. Through the platform's educational resources, even beginners can quickly understand how all the different asset classes work and successfully invest in even the most complex of these assets. 
To learn more about Ejinvesting and what its clients have to say about it or to open a trading account, please feel free to check out the firm's website. 
Feature image by Wance Paleri on Unsplash
DISCLAIMER: This article is sponsored and does not substitute for professional advice or help. Any action you take upon the information presented in this article is strictly at your own risk and responsibility.