Over the last decade, many African nations have experienced a big surge in gambling activities, and have been attracting some of the biggest operators in the world.
The African market is still a long way away from top gambling nations like the United Kingdom and Italy, accounting for just about 1.1% of the worldwide figures, but the industry is growing very quickly.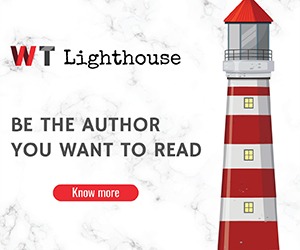 Global giants like betway and 1xBet are now very prominent in numerous African markets, and more are set to follow in the coming months and years.
The main catalyst behind the rise of African gambling markets is the continent-wide advancement in technology, which has resulted in an increase in mobile penetration, internet accessibility and financial inclusion.
So which countries have the biggest gambling markets in sub-Saharan Africa? Here is our top-five list.
Uganda
At No. 5 on our list is Uganda, which just edges out east African neighbours, Tanzania from our top-five list.
Uganda has experienced a major gambling boom in the last few years, with bettors from the country wagering an estimated $40million annually.
As is the case with many sub-Saharan African countries, online sports betting has been the chief contributor to Uganda's gambling numbers.
Tax revenue from sports betting has been on a sharp upward trajectory, totalling about $12million in 2018, as against $3million in 2013 -2014.
Despite opposition from some sections of the Ugandan government, who had previously moved for a ban to be placed on gambling activities, the industry has continued to flourish.
Ghana
Ghana is one of the most liberal gambling nations in Africa and has risen to become one of the biggest on the continent.
In 2021, the finance arm of the Ghanaian government revealed that the country was losing over GHS 300 million annually to leakages in online gambling, calling for the government to tighten its tax laws. That's a testament to just how huge the industry is.
Almost half of Ghana's adult population is said to be involved in one form of gambling or the other, with sports betting being the dominant form.
The country now boasts over 30 betting companies- a number that keeps growing all the time.
Kenya
Kenya is right at the forefront of the tech boom in Africa, and this has rubbed off on many aspects of the economy. The online gambling industry in Silicon Savannah has not been left out!
Mobile penetration in Kenya is constantly on the increase, and so is internet accessibility.
And with mobile money networks like M-Pesa allowing for easy deposits and withdrawals from betting sites, online betting has the perfect ingredients to thrive.
Many betting sites in Kenya now have M-Pesa, leading to some outrageous financial numbers.
Between April 2021 and September 2021, Kenyans wagered an incredible Ksh. 83.2 billion via M-Pesa.
The Kenyan government and gambling operators have not always seen eye-to-eye, with tax changes a few years back leading to the exit of some top operators in the country.
Things have settled down now, with many great betting sites like betway and 22Bet now firmly established in the country.
Nigeria
With over 200 million inhabitants, Nigeria was always going to be a major player in online betting in the world. And over the last two decades, the West African nation has become a leading gambling nation in Africa.
Nigeria contributes 7% to the total Gross Gaming Revenue in Africa, making the country one of the largest on the continent.
As of 2014, about 30% of the Nigerian population places bets on a daily basis, with Nigerians now said to spend an eye-popping $2b on sports betting every year.
South Africa
South Africa has less than a third of Nigeria's population, but it beats Nigeria to No. 1 by virtue of its high GDP.
The player value in South Africa is very high, making the country very attractive to global operators.
South Africa accounts for almost half of Africa's Gross Gaming Revenue, with the country's GGR set to go beyond $2.3 billion by 2023.
South Africa also benefits from the greater diversity in its gambling population. While the other countries on this list are heavily tilted towards sports betting, especially football betting, South Africa has a better balance.
South Africa's stint at the top has now gone on for a few years, but Nigeria, with its over 200 million people, is closing in all the time. Special mention to Tanzania and Zambia, who only just missed out on the top five.
DISCLAIMER: This article is a sponsored article and does not substitute for professional advice or help. Any action you take upon the information presented in this article is strictly at your own risk and responsibility.