Russian President Vladimir Putin has today declared a Russian military operation in Ukraine. According to sources at CNN, the assault began hours before dawn with a series of missile attacks against locations near the capital Kyiv. Soon after, Russia began the use of long-range artillery against the city of Kharkiv, near the Russian border.
Russia Declares War on Ukraine: What's Happening
Presidents around the world are appaled by the actions of Vladimir Putin and note that the whole world will hold Russia accountable.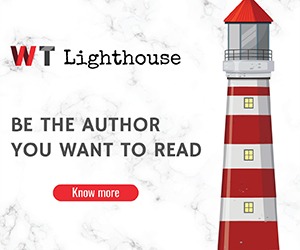 Even Turkey's President Recep Tayyip Erdogan rejected Russia's military action on Ukraine calling it "unacceptable".
"This step, which we see as contrary to international law, is a blow to the regional stability and peace," Erdogan said.
President Biden calls Russian President Vladimir Putin's move into Ukraine an "unprovoked and unjustified attack" and vows "the world will hold Russia accountable" https://t.co/kLqmawjKLk

— CNN Breaking News (@cnnbrk) February 24, 2022
Around the world, messages of love and support are flowing over to those in Ukraine as we can only watch the situation unfold, hoping things get better. Whatever happens today, we hope the situation is nullified and it may never happen again.
I sincerely hope & pray this heat between #Russia & #Ukraine cools down. There's so much at stake.

— Frank Donga™ (@frankdonga_) February 24, 2022
In the wake of news of aggression and war between Russia and Ukraine, let us join our hearts to pray for peace and for the protection of all affected citizens. May the Lord give wisdom and guidance to world leaders who are working to stop this war and may God's purpose prevail. pic.twitter.com/WpnSWFfxe6

— CCF (@CCFmain) February 24, 2022
Fortunately or unfortunately, there's always a meme for every occasion. At the start I personally did not think this situation would take effect but here we are.
Me watching Ukraine Vs Russia actually happen after laughing at a bunch of memes about it earlier pic.twitter.com/Nmn5KZjtB3

— goofysteppa (@goofysteppa_) February 24, 2022
Now we actually need to stop the banter and take it seriously because you never know what could happen.
When you laugh at World War III memes and start to wonder why the sun rises at 9pm#Putin #Ukraine #Donetsk #NATO #Russia #USSR pic.twitter.com/NV8GYGNgkN

— Chrs (@CCCCCrris) February 21, 2022
Me laughing at all the Ukraine ww3 memes Vs.
me when I get the draft letter #WWIII pic.twitter.com/lPTzpmfXLl

— Abz✈️ (@SchizophrnicAbz) February 24, 2022
Well that just happened.#Ukraine #Russia #Memes pic.twitter.com/jbRqBmhAUJ

— Unsavory Tees (@UnsavoryTees) February 23, 2022
You can follow this link for live updates on the ongoing situation. What's your take on the situation? Talk to us on our social media platforms @gadgetsafrica