WhatsApp has begun testing a new business directory that lets users find local shops and services with a presence on the app. This was confirmed by WhatsApp's chief Will Cathcart as screenshots now begin to show up how businesses will be organised in the directory. As per the images, businesses are sorted by categories like "grocery store" and "restaurant." This is before its lets users chat directly with them. As it stands, the test is available for users in São Paulo, Brazil.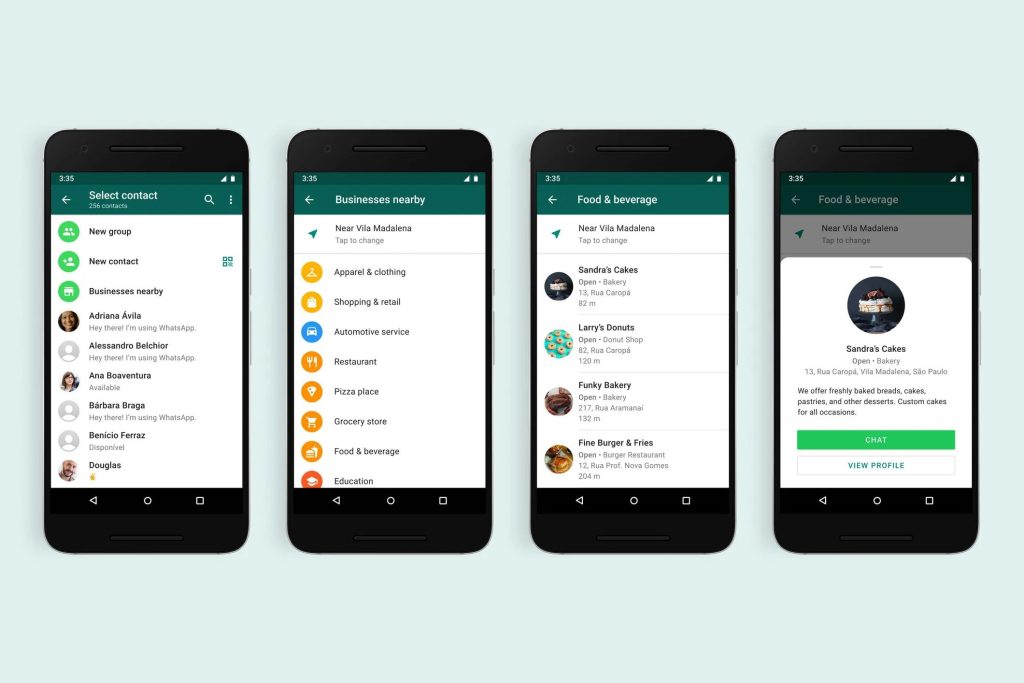 It has been quite clear that WhatsApp intends to be more than just a messaging service as it looks to expand to e-commerce. By last October, WhatsApp had garnered over 175 million users people globally who were using the app to messages to a business account every day.
I'm excited we're starting to pilot a local business directory within @WhatsApp. This will help you find and contact local businesses, like your neighborhood coffee shop, florist, clothing store and more.https://t.co/kNvUtn7FWR

— Will Cathcart (@wcathcart) September 15, 2021
WhatsApp developed a standalone business app in 2018 with new features like support for product catalogues coming every year since then.
However, this push for e-commerce hit a bump earlier this year when it introduce its new privacy policy. The new rules were interpreted by many as giving WhatsApp the power to share data from personal chats with Facebook. This is when in fact the changes were only applied to chats with businesses.
Since then, the app has been trying to backtrack promising users that it will not invade personal accounts' privacy unless the users allow the to do so.
According to Cathcart, this new feature does not mean that WhatsApp is logging users' location or which businesses they browse when using the directory.