In a bid to ease the struggles of having to visit the bank, Equity has developed the app, Eazzy Banking. You can access all banking services; from sending money and paying for goods and services to paying bills and managing your loan and bank accounts. The app is available for both Equity Bank customers and non-customers in Kenya, Rwanda, Uganda, Tanzania and South Sudan.
How To Use The Eazzy Banking App
Download it from the Google Play or App Store.
Open the app and select your country and prefered language.
Choose between Equitel, Equity Bank ATM or 'Need Help' if you don't have an ATM Card.
How to activate Eazzy Banking for your Equitel line
Assuming you have launched your app: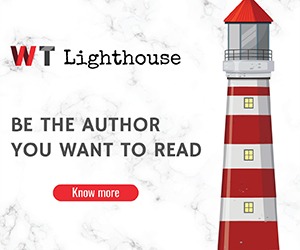 Tap on the first option: You will see an "EQUITEL /EAZZY257 /HAPO HAPO" button click on it.
Enter your phone number and M-banking pin: Make sure you enter the correct details as you will receive a confirmation message. Accept terms and conditions.
Click on the "Next" button: A confirmation message will be sent to the mobile number you entered above.
If the scan fails, consider disabling background data restriction.
How To Get A Loan
You can access loans of up to Ksh. 3 million instantly using Eazzy Banking loan app. The process is quite simple as you don't have to fill endless forms. If you want to access a loan through the application, your account must have been active for more than 6 months.
Launch the app. Go to loans. Tap the plus sign: Focus on the bottom right part of your phone's screen; you will see this sign: "+." Click on it and move to the next step.
Request for a loan: Enter the amount and also the bank account to which the credit will be debited.
Check your loan details: A slider will appear showing you the loan duration, estimated amount to be repaid and other information.
Confirm the details: Make sure that you have entered a correct account number and also the right amount you want to borrow.
Accept Terms and Condition: You will receive a short message confirming if the transaction is successful or not.
What Else Can You Do On The App
MANAGE YOUR EQUITY BANK ACCOUNT
With the Eazzy banking app, you can securely view your accounts and transfer funds to other networks and banks. You can also check your account transactions.
 TRANSFER FUNDS 
Send money to Airtel Money (Kenya), MPESA (Kenya), Tigo Cash (Rwanda), MTN Money (Uganda and Rwanda), to any phone and bank.
BUY AIRTIME, PAY BILLS AND BUY GOODS
You can even buy airtime for Equitel (Kenya), Airtel (Kenya, Uganda and Rwanda), Safaricom (Kenya), Telkom (Kenya), Tigo (Rwanda), Africell (Uganda) and MTN (Uganda). The Eazzy Banking app allows you to buy Equitel data bundles, pay your bills and buy goods using Eazzy Pay.
STOCKS & FOREX
The app allows you to track the Nairobi Stock Exchange, view your stock portfolio, view currency exchange rates in real-time and request for a preferential exchange rate
Is It Worth It?
According to the reviews, the users were happy with the app, until the most recent update. The introduction of the two-step verification requires you to always have your Equitel line active. This has frustrated many of the users, reducing it's rating to a mere 3 stars and 2.2 stars on the App Store. Additionally, the recent update is bug-filled  (it keeps crashing) and it is not compatible with Android 10.