With such a bountiful choice of great mobile games that Android users get to have in the Google Play Store, it is quite hard to have a selected few as your favourites really. But then again, we are human beings and despite the number, there will always be that game that stands out from the others. Mostly it's about either about the game's name or just the way it has been set up. So, here are a couple of games you should probably try out totally free of charge from the Google Play Store.
Call Of Duty: Mobile
This game was just released in October last year but it still is amazing how good it started out and how better it is getting by the day. Inspired by the famous video game series of the same name, CoD Mobile has come out as an underdog ready to challenge all other big mobile games that already exist. Other than just its good numbers, the game is actually quite impressive standing out on its own way.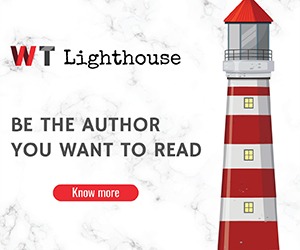 Madden NFL Mobile Football
If you are into some sport and maybe you have been desiring to understand American football, we wouldn't recommend anything other than this mobile game. You have the opportunity to build a team as a manager and try to guide them to the NFL glory. The controls are quite easy to pick up and in no time you will be understanding what the game and the sport in general actually involves.
Shadowgun Legends
Everyone loves some shooter action and with this game, you can get to suit up for some alien combat. The combat is wild, there's a decent amount of customization on offer, and you can also take on co-op missions with other players or test your mettle in real-time PvP arenas. This is probably the best sci-fi shooter in the Play Store right now.
PES 2020
This is one of the few games that have constantly had me glued to my screen because of how good it actually is. The console version of this game may be competing with FIFA but when it comes to mobile games, PES 2020 definitely wins, no questions asked! The gameplay, the challenges, online matches, the graphics, everything about it is just outstanding. If you have been looking for a good football mobile game, just get this one.
Sonic Dash
Sonic the Hedgehog is a true classic, one Sega finally brought to smartphones with the Sega Forever collection, but rather than replay the classics, why not try this endless runner with Sonic as the star? It plays much like any other endless runner, swipe left and right to avoid obstacles and collect coins, swipe up or down to jump over or slide under things. You can also get to play as other characters like Tails, Shadow, or Knuckles.
Clash Of Clans
Build up your settlement, plan your defences, raise an army, and guide your tribe to victory against nasty goblins or other clan leaders. It's a good combination of slow planning and quick, chaotic battles, but if you choose to join a clan be prepared to commit to regular battles or you'll be letting your teammates down.