Professional social networking platform LinkedIn is down! The platform has been suffering consistent outage for the past few hours on January 14th 2020.
The outage is affecting a number of services on the website including sending and receiving messages, sharing and posting, MyNetwork tab and Connections, however, the Home tab seems to be working just fine.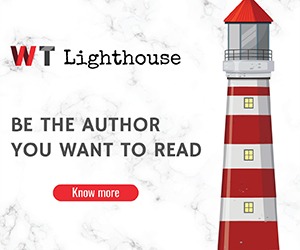 Reports started streaming in at around 12:55 pm (EAT) but things quickly escalated at 2.55 pm (EAT). According to down detector, the partial outage affects a good number of regions including Europe, India, South America, South Africa, Middle East and Asia – Okay, it seems like it's a world-wide outage.
LinkedIn has acknowledged the problem through their Twitter account, informing users that they are working on resolving the issue.
Some members may be experiencing an issue with the site. We're working on this as we speak and will provide updates as we have them. Thanks for your patience!

— LinkedIn Help (@LinkedInHelp) January 14, 2020
LinkedIn Down Memes
As usual, Twitter has not been quiet on the #LinkedInDown issue and the memes are already pouring in, here are some of the best that we've come across:
Actually funny ones:
LinkedIn down:

Recruiters right now: pic.twitter.com/YG2FGNvoCN

— Not your ordinary recruiter. (@JosaG_) January 14, 2020
#LinkedIn offices right now pic.twitter.com/K4dJ5GYWhg

— Nick Chubb (@nachubb) January 14, 2020
The hardcore LinkedIners (or what do you call those people?)
#LinkedIn
Anyone else having issues posting content on LinkedIn? pic.twitter.com/BFHolXq9Ye

— hellomint (@hellomintLtd) January 14, 2020
Ok, which one of you broke LinkedIn? @LinkedIn down. pic.twitter.com/3Jsko3lUJy

— MɅRTIN (@martinhennig) January 14, 2020
Then there was this…
OMG – has LinkedIn crashed because I joined?!?! ????? pic.twitter.com/oOD31haaXo

— Katie (@ladymacpout) January 14, 2020
Update:
As of 5:15 pm (EAT), LinkedIn had resolved the issues reported above.
Update: This has now been resolved and we're back up and running. Apologies for any inconvenience caused and thanks for your patience!

— LinkedIn Help (@LinkedInHelp) January 14, 2020