If you're like me, you may have perused through almost every article and online shop trying to look for the best affordable wireless earbuds. Apple's Airpods may be one of if not the best truly wireless buds in the game, but let's admit it, we aren't willing to spend Kes.20,000 for earphones really. Luckily though, a few market players have heard our grievances and have been creating some cheap alternatives for us poor people for a couple of years now.
However, I should warn you not to have high expectations about the products on this list as many of them may turn out to be mere Airpods knock-offs. So, if you got the money, go for the expensive stuff. If not, then look up some of these products and make your wise choice.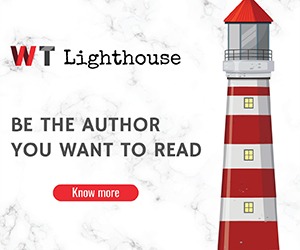 Anker Soundcore Liberty Neo
Anker might have better options for wireless earbuds but the Liberty Neos turn out to be the cheapest alternatives. Will you sacrifice quality for them? Of course but at least you will be getting some wireless earphones to commute with daily. How good you find them in sound quality is dependent on how good a seal you get from one of the included ear tips.
The battery life is rated for 3.5 hours of listening time after charging (a little short) with an additional 8 hours or so of battery life from the charging case.
Kes.8,135 On Jumia
Xiaomi Redmi Airdots
This may very well be the cheapest earbuds on the list (or one of) but have surely shown a lot of promise. For once, you will have affordable products from a well-established brand. But do not expect any special features with the Redmi Airdots like noise cancelling. Not at all! The controls are quite basic as well and maybe downright terrible. However, the sound quality is not as bad thanks to the 7.2mm drivers. Battery life is also surprisingly good considering it does not have a lot of features to cater for.
Kes. 2,409 On Jumia
1More Stylish Earbuds
It's not really certain how "stylish" the 1More Stylish True Wireless earphones are but they reportedly sound quite good. If you question the brand's legitimacy, 1More has been known for a couple of years now, making its name previously with one of its previous products, Triple Drivers, which sound good and were good value when wired headphones were still a thing. And as much as these earbuds may be acompletely different thing, I'm sure the brand wouldn't want to step down too much for the sake of prices.
The buds feature a more "accurate" audio quality even though deep bass lovers may be disappointed listening to their playlists. Battery life is rated up to 6.5 hours with an extra 17 hours from the wireless charging case.
Kes.8,842 On Jumia
Xiaomi Mi Airdots
Many have been comparing the Mi Airdots to the Redmi Airdots a lot considering they are from the same manufacturer and basically have the same name(at least half of it). But these are priced a bit higher than the Redmi, which obviously gets you to wonder whether they are of better quality than the former.
But the most obvious difference that you will notice is that the Mi Airdots are in white colour as the others come in black. Is this a dealbreaker? Not unless you're too much into colours. You may also get to notice a better sound quality and build with these ones although not much of one really.
They pretty much use the 7.2mm drivers as the Redmi Airdots but do last longer to about 12 hours from the charging case that features a 3oomAh battery.
Kes.5,189 On Jumia
There are much more wireless earbuds that you would go check out. But we would not want to fill our list with knock-offs that you would regret even considering to get later on. For this reason, these ones you would want to shortlist.