In today's 'App of the day', we focus on a Keyboard App. Chrooma Keyboard is a lightweight, fast keyboard, that adapts its colour theme to the app you are using.
What Does It Do?
It is powered by a smart artificial intelligence that provides you with a better contextual prediction. Chrooma has a new exclusive neural action row that helps you with emojis, numbers and punctuations suggestions. If emojis are not enough for you, with Chrooma, you can search and send all the GIF's you want!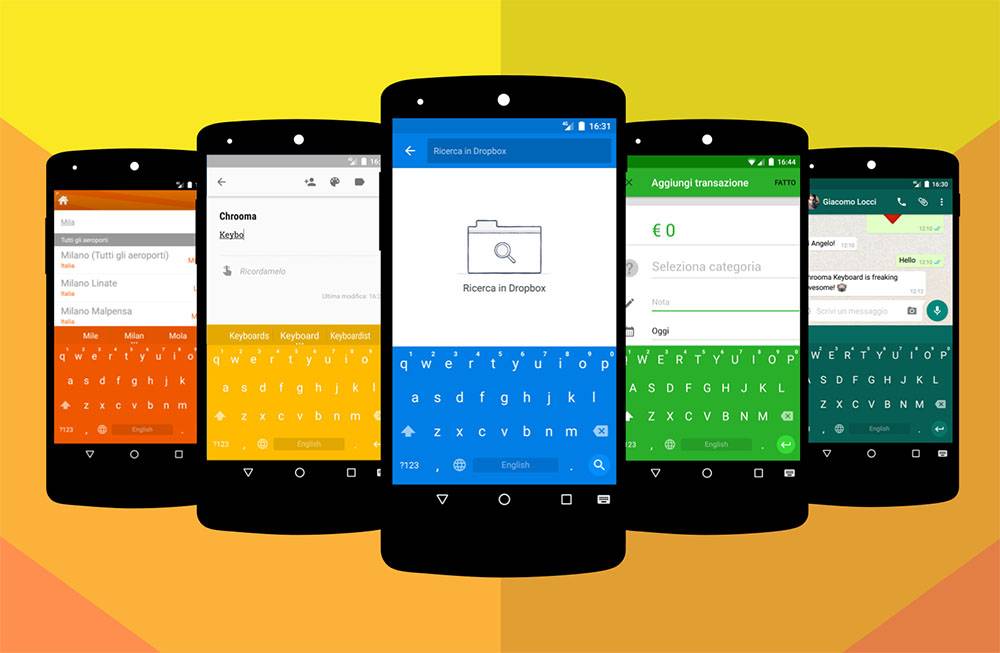 Features Of The Chrooma Keyboard
Chrooma Keyboard always fit your style thanks to its high level of personalization (themes, font styles, emoji styles, keyboard size). It is not just a beautiful keyboard, it's also a smart productivity tool.
Adaptive Theme: Chrooma Keyboard features numerous adaptive and colourful keyboard themes. All the themes are elegant and will fit your phone style.
GIF search: You have a dedicate GIF tab to search and send all the GIFs you want! Chrooma's GIF is supported by almost every app.
Emojis Support: The keyboard supports automatic emojis suggestion and helps you by providing you with your most-used emojis. Chrooma is always updated to support the latest emojis available.
Coloured Navbar: Chrooma Keyboard automatically changes the colour of your navbar according to the app you are using.
Gestures: You can write everything just by swiping your thumb over the keyboard, fast delete, delete all, move the cursor, fast selection and many more.
Multilanguage typing: With Chrooma Keyboard you can write in multiple languages simultaneously without having to switch the keyboard every time.
One Hand Mode and Split Layout: Activate the one hand mode to type faster with just one thumb!
Night Mode: Chrooma Keyboard can automatically change the colour tone when low light is detected. You can also set a timer and program the night mode.

This app is a great addition to any device and works well, smooth and fast. Give it a try. It is available on the Google Playstore.