It is a good phone, it's siblings are just better.
The Good
Usability

Performance

Camera
The TECNO Camon 12 (in review) is a device that costs Kes.15,499. At this price, this device is a sweet spot for a lot of people. Considering the specifications that come with the phone, including 4GB RAM and 64GB internal storage, there's no doubt that this is a good bargain.
With that, we could just go ahead and recommend the Camon 12 and basically end the review here because, that's what you need to know, whether you should buy it or not… But it's not that easy.
The TECNO Camon 12 does not exist in a bubble, and we're not even referring to competition from rival brands but sibling rivalry from the other two Camon 12 devices.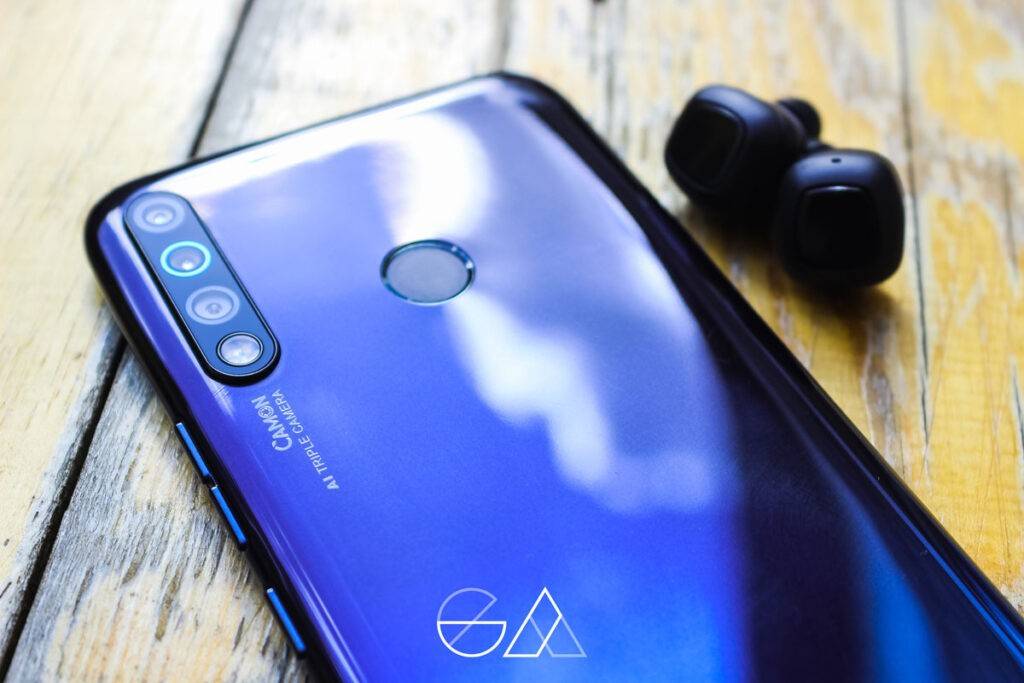 Yup, trust TECNO to release three devices with the same name and only minor, but significant, differences between each of them. We have the Camon 12 Air, which looks far much better and costs less and we have the Camon 12 Pro which is a beast in its own right.
But we're not here to talk about the rest, this piece is about the standard TECNO Camon 12 and why it's stuck between a rock and a hard place.
What We Liked
The Size and looks
The most recurring compliment I have gotten from people who saw me with the Camon 12 was the size. Note that the phone is big, with a display size of 6.52-inches. But what makes it rather nice is that it's a tall phone, thus narrow and easier to hold with one hand as much as there will be struggles to reach the top of the device.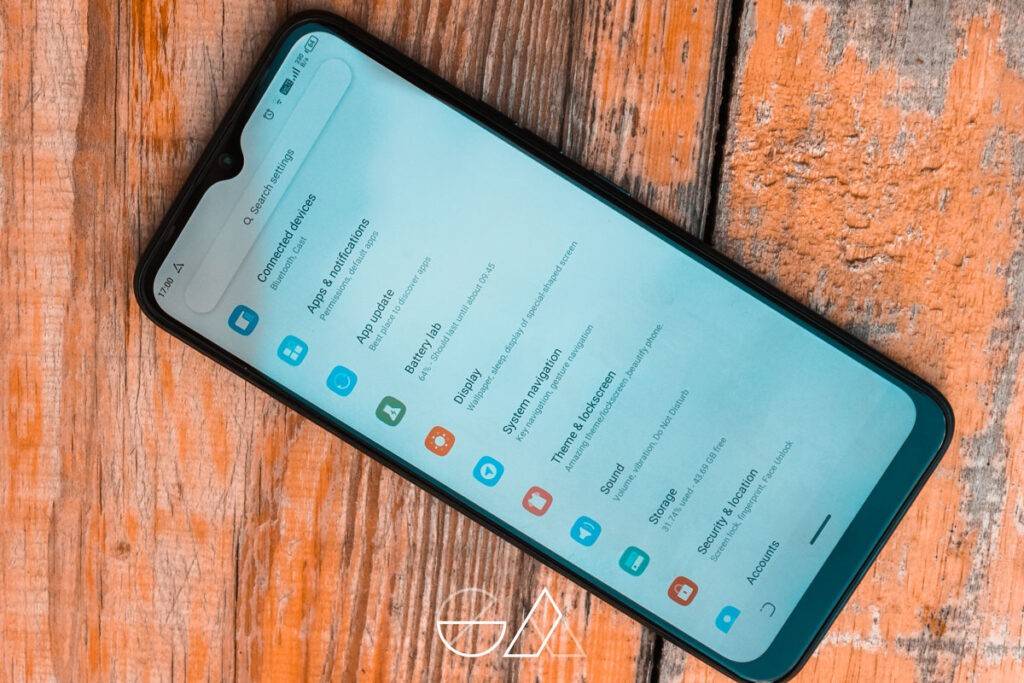 The rounded edges on the back also make it pleasant to hold the device without feeling like it's actually that big. It's light, thin and definitely on the beautiful side of the spectrum when it comes to looks with a gradient back and a waterdrop notch on the front display.
Performance
A good-looking phone that cannot keep up with your usage is like a Range Rover Velar with a Vitz engine, good to look at but it ends there. Fortunately enough, this cannot be said about the Camon 12.
With those good looks, comes outstanding performance. Performance here being categorised as to how well the phone handles apps and how long it actually lasts (battery).
With my average human usage that includes a lot of Twitter, WhatsApp and Telegram and the occasional Instagram, YouTube and internet browsing, the phone would complete a whole day without getting worried that the phone would go off at any point.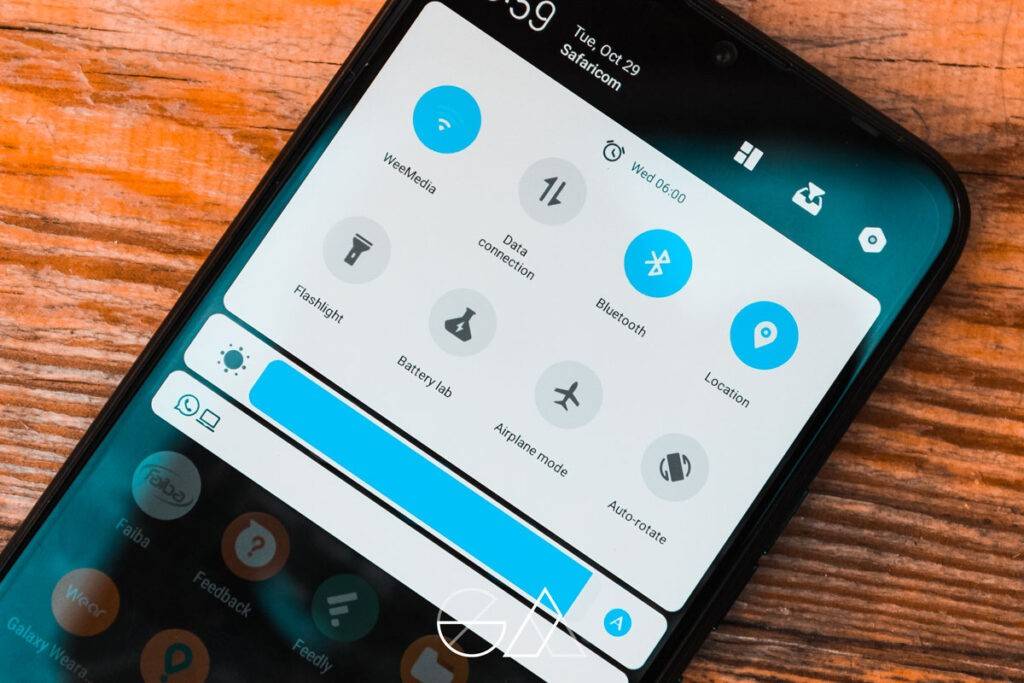 I have gotten up to 7 hours of screen-on time, which translates to around one and a half days of usage without charging the phone, which is impressive.
If you are worried about the phone lagging when it comes to apps usage, then don't. I have not encountered any issues with apps, RAM management or anything along those lines to warrant a complaint.
Camera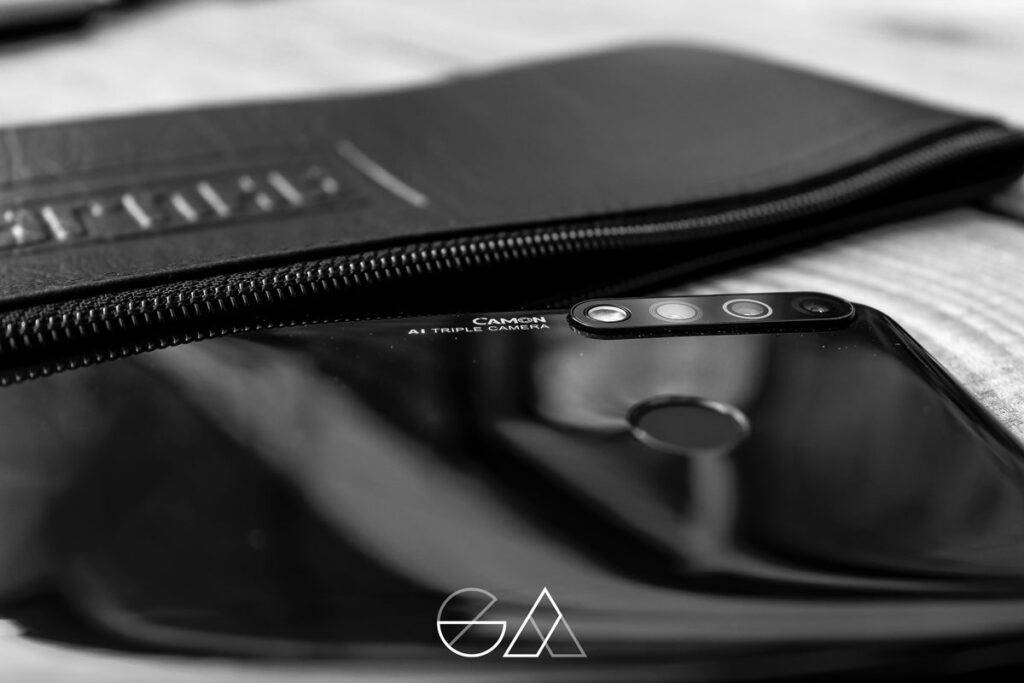 It's a Camon device, which means the camera is supposed to be good and it is. Note that I didn't say that it's very good, no. It's just good enough to pass a wow from an ordinary Kenyan.
Of course, there are times that you will shake your head in disappointment after shooting your shot but a good number of times you will be pleased with the results, both outdoors and indoors with natural light and artificial light.
See for yourself:
What We Didn't Like
It takes too long to charge
It's 2019 and we feel that we shouldn't be complaining about small-small issues like charging speeds. First of all, the Camon 12 has a normal USB port and not USB-C, which will be okay with a lot of people because these cables are easily accessible but like the geek that I am, I just want to shout, what the f* TECNO!
The result of this is around two hours of charging from zero to a hundred and that's unacceptable.
Scratches way too easily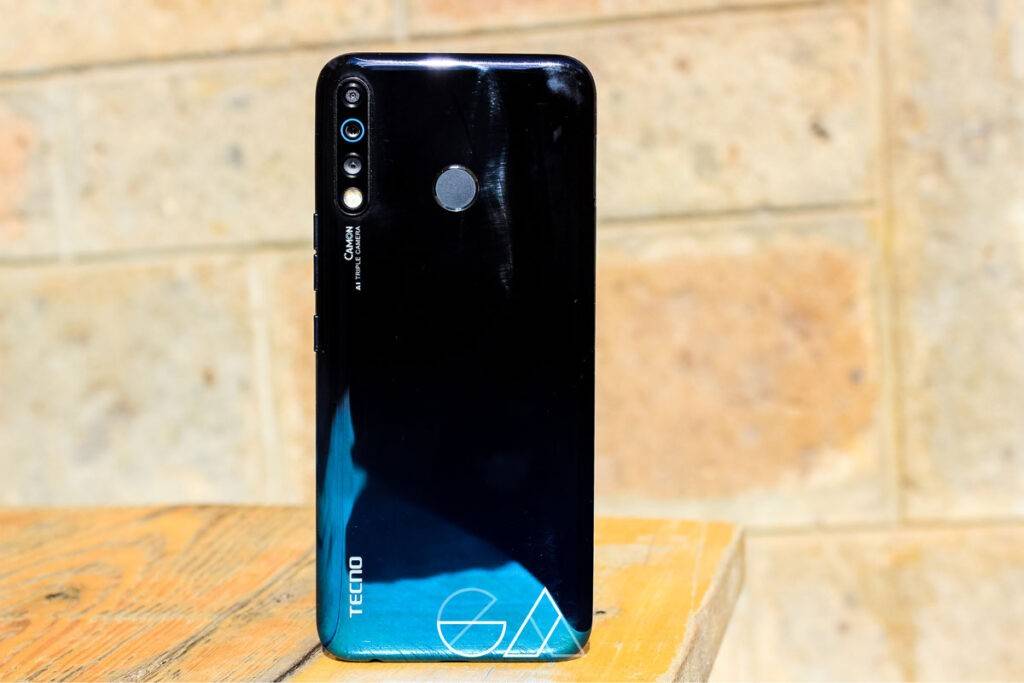 Remember when we said this phone looks good, well, yeah that comes at a cost. The phone's back scratches too easily. With my careful, case-free usage, I already have significant scratch marks just from placing it on tables.
We recommend that you get yourself a case (which beats the point of having such a beautiful phone) because even the included case in the box is ugly.
It's a "boring" phone
I know, after throwing all the praises at it, I end up calling it boring, but this boring is good. For one, the phone is so basic that there's nothing exciting or troubling about it. Which is bad because the phone just exists but good because that's all you need it to do.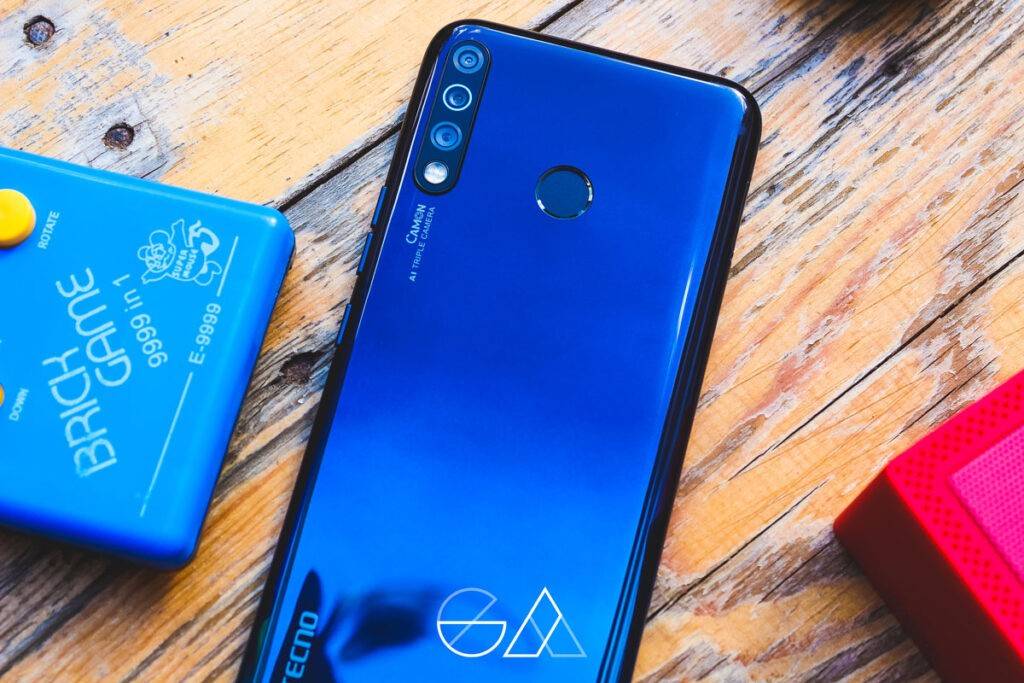 In terms of looks, again, there are a dozen other phones out there that look exactly the same as the TECNO Camon 12. The number of times people confused it with a Samsung device from the front or a Huawei device from the back is a testimony that TECNO needs to get creative and differentiate themselves from the crowd.
The software is baaaaaaaad
Lastly, as boring as it is, one thing will probably infuriate you to make your relationship with the phone exciting once again. Ads! There are ads everywhere. This app wants you to install another app, that other app wants you to change the theme on your phone and another random app wants you to read an article on how to get back your ex, argh ??‍♂️.
Recommendation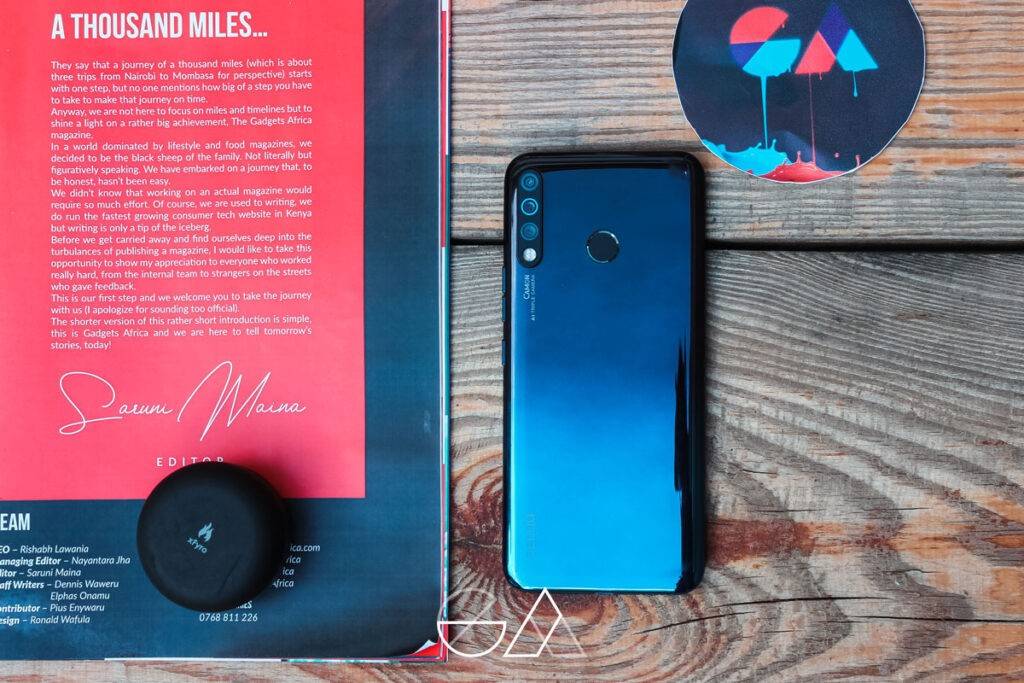 So why exactly do we say that the TECNO Camon 12 is stuck between a rock and a hard place? Well because the Camon 12 Air and Camon 12 Pro exist, it's become rather hard to outrightly recommend this phone.
It is a good phone, it's siblings are just better.