M-Pesa has become a digital phenomenon in global markets. It has revolutionalized the industry by giving Kenyans a link to each other and the world. A merger with Facebook-owned WhatsApp could further stretch the reach and advancement of mobile money transfer.
WhatsApp Business
WhatsApp Business could be looking to associate themselves with M-Pesa. Through the app, users can request information like a shipping confirmation or boarding pass, message a business quickly through the "click-to-chat" button, and receive support from businesses about products or problems.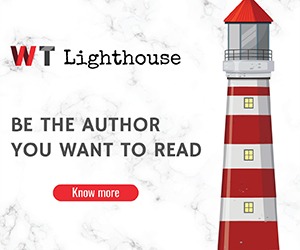 "Since we launched the WhatsApp Business app people have told us that it's quicker and easier to chat with a business than making a call or sending an e-mail."
M-Pesa
M-Pesa is dominating the business world with payments being made easier and faster on the platform. The Platform allows you to store and transfer money through your mobile phone, locally and internationally. You no longer have to use tangible money to pay for services and products. This is now slowly streaming into the online market. With Safaricom recently partnering with PayPal, mobile money transfer has become a must-have feature in society.
The Relation
The possibilities suggest that someone could
Start a chat with your WhatsApp Business account
Get interested in the products you post
Reply with a specified number that directs them to M-Pesa menu
Input their pin and just like that, they have finished their transaction.
The customer doesn't have to input the Paybill or the amount since it's an incorporation of M-Pesa Xpress.
The move is a stepping stone and the beginning of a new wave of social media enterprises streaming through the Kenyan space. However, some still believe that online shopping is not to be trusted in Kenya. They would not pay for goods or services without seeing them first or collecting it themselves.
Here's What People Think
Been waiting years for this… How did this work out in India?

No need for websites
No need for facebook pages to sell
No need for Instagram 'click to buy'

Just whatsapp or whatsapp for business, use stories & ?

Fashion, Food Made to Order, Electronic Merchants, kujeni hapa. https://t.co/uYipeOUBpL

— Teri (@TeriWanderi) October 28, 2019
Delivery still an issue.

The ideal experience would be Instagram product tags with Mastercard QR/ Lipa Mpesa checkout.

— MANI ONFIRE (@manionfire) October 28, 2019
Ask me and I'll tell you this… I'll never pay in advance to unrecognized e-commerce sellers… it has to be COD or worst case scenario via escrow enabled digital wallet! Therefore, M-pesa is in dire need of escrow capabilities… I don't wanna loose money to bogus sellers!

— FatMatKingCat (@FatMatKingCat) October 28, 2019
Technology for good can also be used for bad … inventory management will be its Achilles heel + scammers will dandia this unless escrow iko. Better #ux off #Messenger #Bots

— bank·a·ble (@mbuguanjihia) October 28, 2019
There are other companies like WeChat and Kazi Ipo who are already implementing the technology. Would you like to have the ability to make M-Pesa payments through WhatsApp?