The leak land rolling mills are on high gears. Popular leak star Evan Blass (aka evleaks) has opened the floodgates on the new Huawei Mate 30 series that is expected to launch on September 19th, that's Thursday this week.
The Mate 3o series, that we already know will come without Google services will feature four distinctive smartphones at different price points.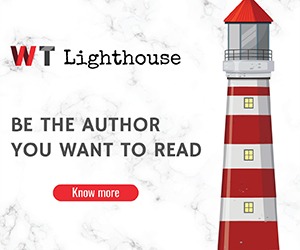 While the leaks do not include any pricing details or even specifications they leave nothing to the imagination when it comes to how the devices will look like.
Thanks to Evan Blass, we know that we are getting a Huawei Mate 30 Lite, Mate 30, Mate 30 Pro and a Mate 30 Porsche Design. We know you're here to see the devices, so here they are:
Mate 30 Porshe Design
This will be the high-end device, meant only for purchase by a few individuals. Going by tradition, this will be a spec'd out Mate 30 Pro, with a different design (as the images below show) and a very hefty price tag.
From the leaks, we call tell that the device will maintain the Pro's 4 cameras but the design on the back changes quite a lot with the inclusion of a  dual-tone colour scheme and a leather back.
Mate 30 Pro
This will be the most talked-about of all the phones as it is the proper flagship device from Huawei. The Mate 30 Pro is said to feature a wide notch (similar to the iPhone 11) that will house 3D face recognition sensors, a curved display that looks a whole lot like OPPO's new waterfall screen, 4 cameras on the back which are believed to feature two 40MP lenses, an 8MP third lens and a Time of Flight sensor for portrait shots.
Mate 30
This will be the forgotten child if tradition is anything to go by. The middle-child Mate 30 will lack the glow and power on the Mate 30 Pro as well as get out shadowed by the attractiveness of the Mate 30 Lite price.
In line with this expectation, not much has leaked about the phone's specifications, all we know is that we get a smaller notch.
Mate 30 Lite
This will probably be the most sought after of the whole series, thanks to its budget pricing. This year's Mate 30 Lite is said to be a complete replica of the Huawei Nova 5i Pro, according to evleaks.
This means that we get to have a clearer picture of what to expect from this phone, including a punch-hole display, square camera design with four lenses; 48MP + 8MP ultra-wide + 2MP macro + 2MP depth sensor. The front selfie camera will probably be a 32MP lens.
The screen size is 6.2-inches, which is quite significant but thanks to the shrunken bezels will be easy to handle, with 6GB RAM and 128GB of internal storage expected on-board. The battery size is likely to be 4000mAh capacity with a capacitive fingerprint scanner on the back and USB-C port.