For a while now, Kenyans and the world have known that Airtel and Telkom plan to merge their operations in Kenya in an effort to remain competitive against Safaricom.
The merger plans have dragged on for months and only recently did the Communications Authority of Kenya (CAK) hint at finalizing the merger authorization giving Airtel and Telkom the go-ahead to form a single unit, Airtel-Telkom.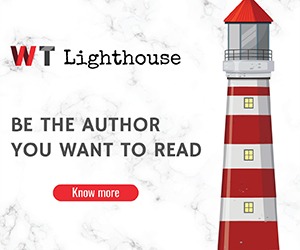 Right after this announcement, The Ethics and Anti-Corruption Commission (EACC) stepped in, halting the merger deal over anti-corruption investigations over the conception of the merger exercise as well as unclear circumstances surrounding Kenya's Treasury shares in Telkom Kenya.
Since then, Telkom Kenya has come out to speak on the issues surrounding the merger, first giving an assurance that the merger will be completed before the year ends.
"Safaricom now wants to delay this process…"
This was then followed by a rant from the telcos CEO, Mugo Kibati over what he termed as interference from Safaricom. According to Mr Mugo, Safaricom wrote a letter to CAK to compel them to stop the merger of Airtel and Telkom.
"It is unfortunate, however, that Safaricom now wants to delay this process that seeks to provide customers with more credible options. Does the dominant player not want to see this sector grow? Is the Dominant player wary of competition, and even more precisely, wary of competitive pricing, choice and value for money for the consumer?" he said.
"It is also unfortunate that the dominant player appears bent on denying Kenyans the chance to still enjoy the benefits brought by an alternative player, therefore choice. The presence of a strong second player is bound to give Kenyans value for their money," added Mr Mugo.
"We have raised valid concerns…"
In defence, Safaricom CEO, Michael Joseph has dismissed Telkom's claims, citing that Safaricom is not against the merger. "Safaricom believes in competition based on innovation, investment, focus on brand building and service to the customer. Industry players are free to engage and organize themselves as they please, subject to regulatory approvals, to achieve their objectives," said Michael Joseph.
Kenya's leading telco then goes ahead to explain that the letter they wrote to CA over the merger was one had valid concerns, "While we are supportive of industry changes that seek to deliver greater choice and value to consumers, we have raised valid concerns that we hope the regulator will consider and address  as part of the approval process," said Safaricom.
According to Safaricom, both Telkom and Airtel owe them close to 1.3 billion shillings in debt incurred for the provision of various services including interconnection, co-location and fibre services.
Safaricom says that Telkom and Airtel should clear this debt individually before the merger because the agreement was entered with the telcos as two separate entities.
The second concern is more technical, where Safaricom says that frequency allocations have to be rebalanced post-merger as Airtel-Telkom will have access to a larger spectrum of 77.5 MHz compared to Safaricom's 57.5 MHz, despite their lower customer base vis-a-vis Safaricom's.
Lastly, in its letter to CA, Safaricom asked the authority to be fair in the treatment of operators and create a level playing field for all players.
"Having articulated our concerns, we await direction from the regulator on the way forward, especially in regard to the debt payment and rebalancing of frequencies allocation," concluded Michael Joesph.
What happens now?
Well, the back and forth from Safaricom and Telkom will do little or nothing to derail the merger process. If anything, only the EACC could potentially kill off the merger depending on their investigation.
Safaricom's letter to the CAK is only a precaution to their self-interest (in all fairness they are owed money) and possibly, Telkom Kenya is feeling the pressure of having EACC on their back, now topped up by the larger industry player raising even more concerns that could further delay the merger that the company so badly needs.
The truth is, Kenya's telecoms space needs this merger to go through if there's going to be remotely any competition against Safaricom. For now, let's wait and see how EACC and CAK handle things.
---
Now Read This: Airtel-Telkom Should Embrace Being The Second Wife