The two billionaires who sat at an event in Shanghai talking tech, as usual, made an interesting turn at the audience when they took opposing sides when it came to the risks and potential rewards of artificial intelligence in the global system.
The Chinese entrepreneur, Alibaba's Jack Ma, had a "quite optimistic" view about AI and thought it was nothing for "street smart" people to be scared of. On the other hand, The Tesla chief who has been a direct champion for the development of this technology added it was growing and evolving faster than our ability to understand it.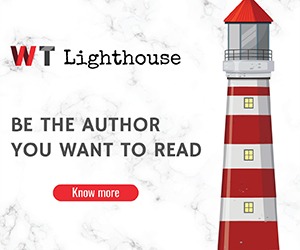 And as much as people may not fathom Elon's thoughts, it is clear that he supports the growth but does not want the same technology made by man, to be a threat to humankind itself. This is evidenced by one of his numerous ventures, OpenAI, that he co-founded alongside Sam Altman, to regulate the "existential risk from artificial intelligence". So it is safe to say that he is pretty grounded in his opinion.
Mr Ma, however, who founded one of Amazon's biggest rivals, Alibaba, is one of the biggest spenders on AI, both within the company's own business as well as via investments in dozens of third-party companies.
But with these two world tech leaders, the question remains of whose opinion weighed more than the other after the 45-minute conversation at the World AI Conference (WAIC) in Shanghai, China.
Less Work
According to Jack Ma, there are various ways in which machine learning could act as a force for good. He said that the technology was something that the world needs "to embrace" as it would deliver fresh insights into how people think.
When human beings understand ourselves better, then we can improve the world better.

-Jack Ma.
He even went on to predict that AI would help create new kinds of jobs, which would require less of our time and be centred on creative tasks.
"I think people should work three days a week, four hours a day," he said."In the artificial intelligence period, people can live for 120 years. At that time we are going to have a lot of jobs which nobody [will] wants to do. So, we need artificial intelligence for the robots to take care of the old guys. So that's my view about jobs, don't worry about it, we will have jobs."
Unemployment
In contrast, Mr Musk did air out that unemployment was the real threat artificial intelligence would bring.
AI will make jobs kind of pointless

-Elon Musk.
As for him, the threat of jobs is as real as the sunrise to the point where the only job remaining would be writing AI code (until the AI starts writing for itself) which only a few are skilled in, leaving everyone else with no income source and that's where the real crisis would begin. He added that there was a risk that human civilization could come to an end and ultimately be seen as a staging post for a superior type of life.
To avoid such a fate, he said we needed to find a way to connect our brains to computers so that we could "go along for the ride with AI" – something he is trying to achieve via one of his latest start-ups.
And as much as he may seem paranoid to some, the threat is something that has been reiterated by global bodies like World Economic Forum that predicted 75 million jobs will be displaced by 2022.
And with the current milestones that AI is crushing almost every week, is it rational to get scared? I think so. It is reasonable to be proud of the improvements that tech has made in such a short span of time, but when it comes at the expense of people who depend on these jobs to basically live, we need to re-evaluate our priorities.
But with that not likely to happen, let's see what these tycoons have installed for the world in terms of tech.