It seems like Peter Parker is entangled in a web that's not actually his own. Social media users got to the news of the end of the deal between Marvel and Sony that allowed Spiderman to show up in the Marvel Cinematic Universe as well as solo pictures for Sony.
With details of the devastating and surprising end not being clear, neither Marvel nor Sony representatives could speak on the record about the deal for which negotiations are not yet complete.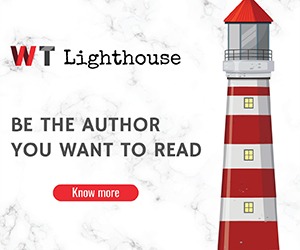 Later on, Sony did come out with a statement saying that the recent discussions about Marvel Studios' President Kevin Feige's involvement had been misinterpreted and that it was Disney (and not Sony) that had chosen to exclude Feige as the lead producer of the next Spiderman film.
But let's not forget the hysterical reactions that came especially from Twitter showing utter disappointment with #SaveSpiderman including one from Jeremy Renner who plays Hawkeye in the Avengers movies.
Hey @sonypictures we want Spider-Man back to @therealstanlee and @marvel please, thank you #congrats #spidermanrocks #? #please https://t.co/fCqafozaEl

— Jeremy Renner (@Renner4Real) August 21, 2019
SONY FIX THIS RIGHT NOW #SaveSpiderMan #Tomholland  #SonyIsOverParty pic.twitter.com/SbQHTsgxhz

— James Ogrady (@_jamesogrady) August 21, 2019
Sony i hate you #SaveSpiderMan pic.twitter.com/mOLJv1HFm1

— Maryfleck13 (@maryfleck13) August 21, 2019
sony trying to write another tom holland spider-man movie without mcu references pic.twitter.com/di9apGbfus

— josie met jake (fan acc) (@mihsterio) August 20, 2019
But with many users clearly showing their fear of having Tom Holland lose his job as the teenage web-slinger, one thing they should get is that it has been confirmed that he will continue to play the character in future films but most likely without the MCU connection that has grown on fans since 2016's Captain America: Civil War. 
However, considering how hot anything related to MCU is these days, fans still naturally had bad opinions to air out about what the future holds, with many threatening to never watch Spiderman movies again.
And as much as the character remains intact, it is reasonable to fear for the future of the Marvel Cinematic Universe if Kevin Feige is totally excluded after all the success that it has had over the past ten years under his leadership. However, with nothing yet to be revealed about the repercussions that this deal will have on MCU's Phase 4 films and shows that were recently announced, we can't help but be afraid. Is this the end of the biggest franchise in Hollywood history?