Just like other rival gaming platforms, Microsoft has a subscription service, Xbox Game Pass, that offers gamers on-demand access to dozens of digital games. And as an answer to the public demand that has been there for years now, Xbox took to its E3 event at Microsoft Theatre to announce that PC gamers will now be lucky enough to use the Game Pass on their systems and also have an endless supply of games of their choice.
If you are one who loves to explore and play new games, the Xbox Game Pass has proved to be of great value and now that it's on PC and not just solely on a console experience, your subscription can follow you from your console to your gaming Windows 10 computer.
And with this venture being quite new still, the expansion to Windows PCs has not been as flawless as one would like. While an Xbox One lets you easily access your Game Pass right on the home dashboard, finding Game Pass games on a PC is a whole other story.
Luckily for you reading this, there are two ways to Game Pass games on your PC. The first which also turns out to be the easiest is by downloading a free app whereas the second only requires you to find the games through the Microsoft Store but turns out to be quite a task later on.
1. Getting The Game Pass
These steps will only apply if you don't have a subscription to the service yet and are probably a newbie to the Xbox world.
You have the first choice of buying a subscription to either Game Pass on PC for $4.99 (about Ksh.500) per month, which is the initial price as the full price will eventually be $9.99 (about Ksh.1000) per month. If not, you can get access to Microsoft's everything-in-one bundle subscription that also includes Xbox Live Gold for online multiplayer on consoles and Game Pass for Xbox One consoles, as well as Game Pass on PC.
2. Using the Xbox App To Access Games
This be ing the easiest way to and most user-friendly way to finding the Game Pass games will require you to:
 Head to the Microsoft Store and search for the "Xbox (Beta)" app, or find it at this link.
Using your Microsoft account, log in to the app and you will be treated to a luxurious user interface with the list of games available.
After installing your games, you can get to launch them either through the app or through the shortcut created during installation.
3. Using Microsoft Store To Access The Games
Luckily for anyone that chooses this option, all the PC games that are playable on the Game Pass can be readily found on Windows 10's app store which is on every Windows 10 PC by default.
However, some may find the process of finding games in the Store a little confusing compared to the former method. And however much we may recommend you to use the Xbox app, this method still works for anyone who wishes to be the black sheep.
Open the Microsoft Store.
On the Store homepage, click the menu button on the top right section of the window, then select "My Library" to see all of the content that you own.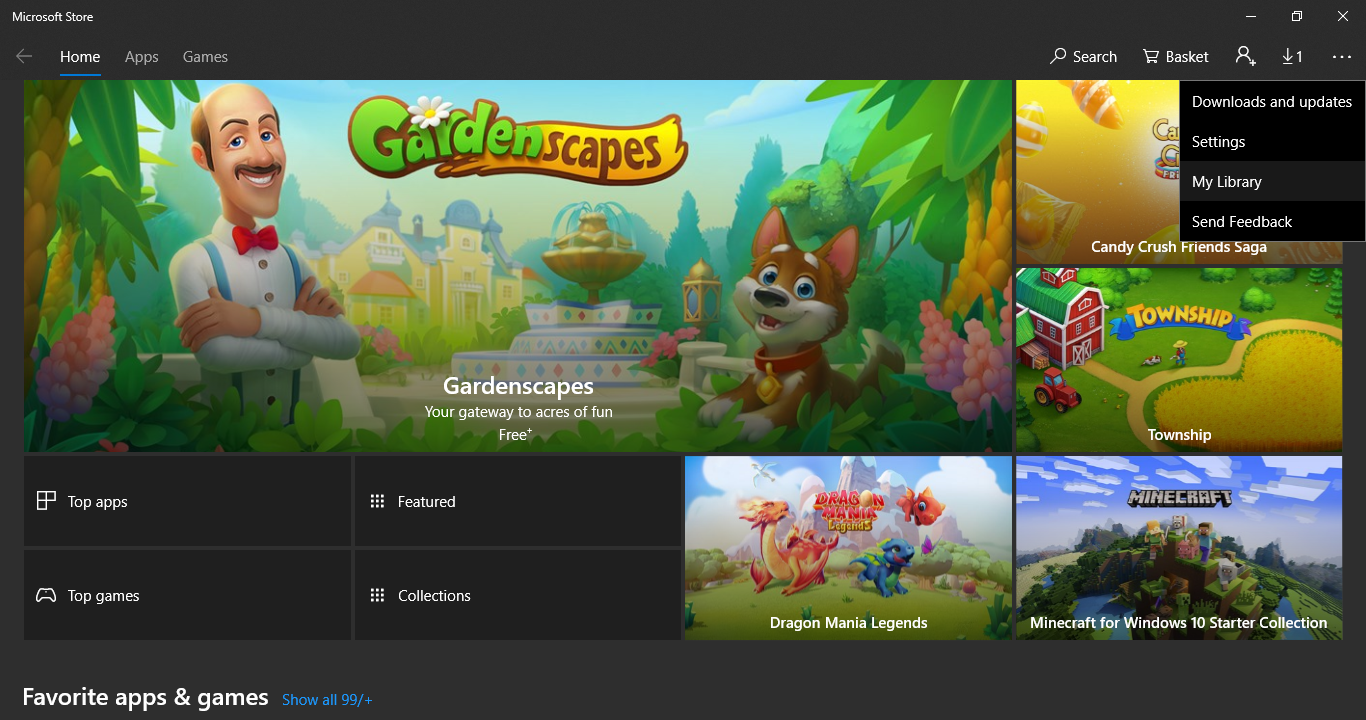 3. Look for "Xbox Game Pass" and click on that option. All of the games included with Game Pass will display.
What makes the interface annoying is that all Game Pass games are listed including those that are only compatible with the Xbox One console. So, you will have to take some time and carefully check which games you really want to install on your PC.