Even if you stopped watching the popular world wrestling entertainment show after realising all the stunts were rehearsed, it is safe to assume that others are still diehard fans of the sport and more so, the gaming franchise that cames with it. The 20th instalment of the video game franchise, WWE 2K20 was just revealed in a trailer a few days ago and although it doesn't give much other than the tease of the immersive action, you might want to know full details of what the title will bring to the gaming community.
For a change, Roman Reigns and Becky Lynch will grace the game's cover art, with Becky being the first to ever appear on the series' boxart. Alongside the reveal, 2K also announced the game's Deluxe and Collector's editions, and some of the game's key modes.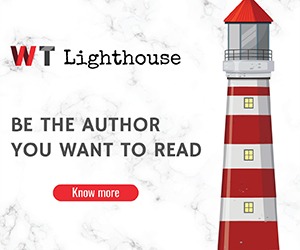 Among the modes will be the return of 2K's Showcase mode that will be subtitled  'The Women's Evolution', giving players an opportunity to follow the careers of the Four Horsewomen – Becky Lynch, Bayley, Charlotte Flair and Sasha Banks.
Other than that, the MyCareer mode will now allow players as both male and female superstars alongside the introduction of Mixed Tag match. In an effort to bring back normalcy to the wrestling simulator, the game will also be bringing back WWE Towers mode that will come with a story-driven Tower featuring Roman Reigns' career.
As if that isn't enough, the game will also introduce 2K20 Originals that guarantees to feature post-release content as well as each original being tasked to add "a new playable world and its own unique theme, with more details to be announced in the coming months".
Not much has been released though about when the extra content will be freely released or even whether it will cost extra to have. The only words the developers have released is that it "may require additional purchase". Any further information will obviously be posted, so stay tuned.
Deluxe Edition Contents (Physical or Digital)
WWE 2K20 game in Deluxe Edition packaging.
Accelerator – unlocks all unlockable content at launch, allows editing of overall rankings and attribute levels for all playable characters.
Kickstart – unlocks and boosts your MyPlayer ratings in MyCareer mode, offering 25 extra Attribute Points, 8 Additional Skill Points, a 25,000 VC starting bonus, all Boost Slots unlocked, 15 free Boosts, 2,000 free Tokens and 400 free Deluxe Tokens.
Complete set of WWE 2K20 Originals content packages.
Bonus digital content, including playable Superstar Chyna (the first time Chyna has appeared in a WWE 2K game), Hulk Hogan, "$500 Shirt" The Rock, and Rock 'n' Sock Connection Mankind (with more to be announced).
WWE SuperCard Limited Edition Cards (included with physical versions only).
Collector's Edition Contents (Physical Only)
WWE 2K20 game in Collector's Edition packaging
All Accelerator, Kickstart, all WWE 2K20 Original packages, bonus digital content and limited edition cards included in Deluxe Edition.
Physical collectables:

WWE SmackDown! Ring Skirt Relic Piece (2002-2008)
Limited Edition WWE SmackDown! Legend Autographed Plaque (Kurt Angle, Rey Mysterio or Edge)