There are some shortcomings but this is the best phone at its price point
The Good Stuff
Display

Cameras

Battery life

Well-priced
The Thorns
Scratches easily

Quite heavy
The Huawei Y9 Prime (2019) might have come at a time when Huawei was facing one of their hardest times yet. With Trump's ban hanging over their heads, people thought the company would focus on their brand image and not launching products.
But come to think of it, what better way to create positive PR than to produce an amazing phone? Well, the Huawei Y9 Prime (2019) isn't the company's flagship device – it's actually far from it, but it descends from a lineage of a particular device (whose name it shares) that propelled Huawei to good sales end of 2018.
Family tree aside, the Y9 Prime (2019) is a device that I would describe as spot-on, the camera, the design, the battery life, the performance and the price. If that's enough for you to go pick up the device, then the review is over for you but if you need to know a little more about the device, here's our story:
What You Won't Like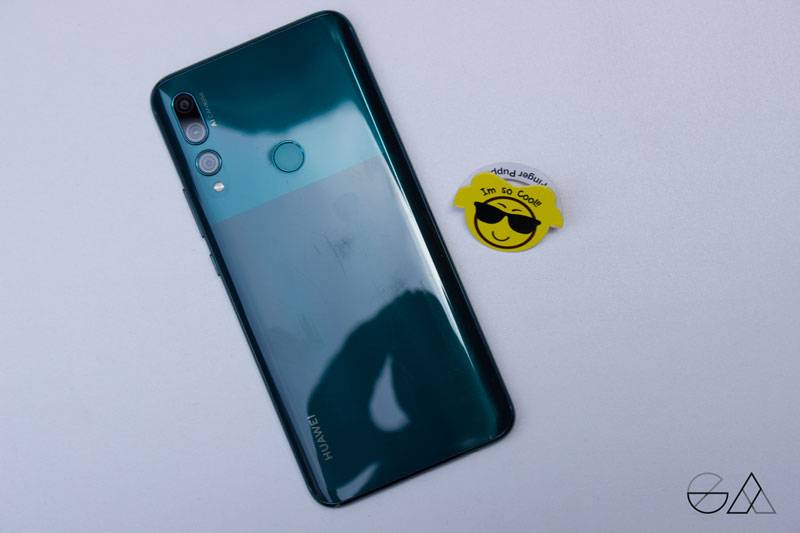 We have broken the tradition. We shall not start with showering praises to the Y9, instead, like any real relationship in your life, we'll tell you what baggage the device brings.
Heavy Body – This might not be something to actually scare you off but if you are one who likes phones light, the Y9 isn't exactly that. The phone is quite hefty, probably thanks to its thicker body that houses the massive battery. We couldn't really figure out what else would give the phone heft, maybe the motor that pops-up the selfie camera?
Scratches Too Easily – Yup, it's something aesthetical again – we're literally body shaming the phone. Aside from being heavy, this phone is one that doesn't know how to stay "clean". First, it is a fingerprint magnet thanks to the shiny polycarbonate plastic that Huawei used to build the body of the phone.
It comes in very interesting colours; emerald green, sapphire blue and midnight black but as good as they look in their dual-texture pattern the phone scratches way too easily.
In my peculiar habit of loving my phones naked, I steered away from using the included clear case in the box, instead, I put the phone through rough hands, wooden surfaces and a couple of drop tests. The result? A beat-up device with a couple of scratches on the back. Fortunately, there are no dents on the body, just noticeable scratches on the back of the phone thanks to rubbing it against rough surfaces in day-to-day usage.
Pop-UP Camera – No, not the camera quality but the camera mechanism. See, the Y9 Prime (2019) has a really cool matrix-style pop-up camera that adds to the aesthetics of the phone. But it also creates a potential problem; either the pop-up camera fails due to dust, debris or damage but the end result is the fear that this will be the first part of the device to break.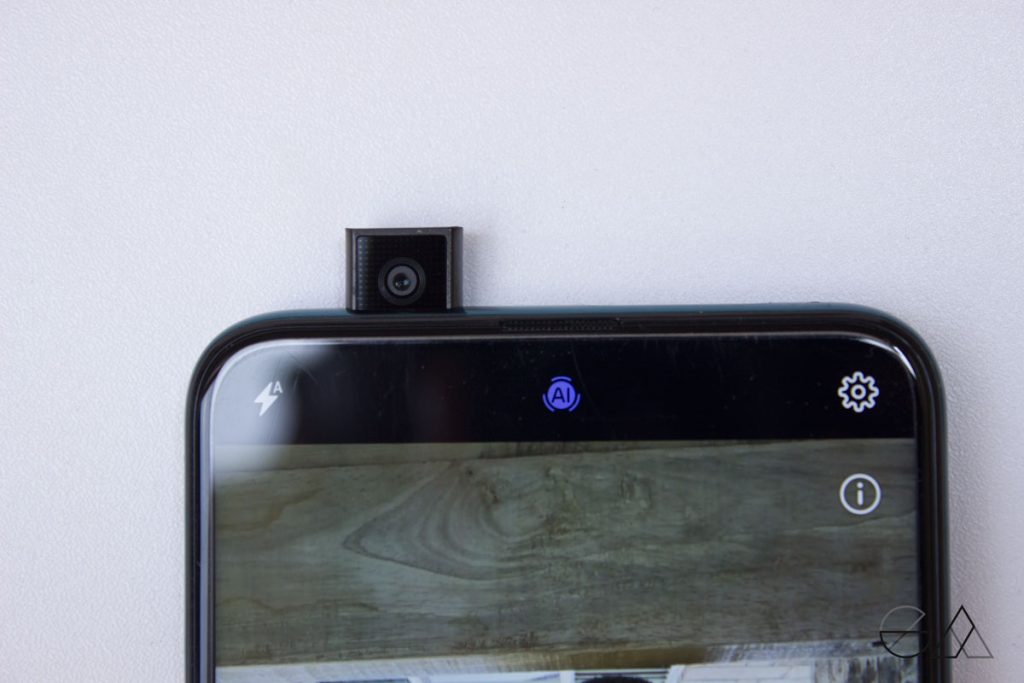 Huawei has given assurance of numerous tests, claiming that the camera can withstand up to 12KG of pressure. We did drop the phone a number of times with the pop-up camera enabled and thanks to Huawei's safety implementation which retracts the camera whenever it senses a drop, the pop-up mechanism was safe from damage although, we did notice that it was too slow in retracting back to safety.
Now, let's move to the good stuff.
What You'll Like
Display – In an era filled with block notches and waterdrop displays, the Huawei Y9 Prime (2019) brings a fresh breath of air with its edge-t0-edge notchless display that was achieved by implementing a pop-up selfie camera which means that the top of the device has virtually no bezels.
To add to the aesthetic, the bottom bezel has also been shrunk thin, making it stand out from the crowd. Of course, this isn't the first smartphone to have such implementation but it surely is the only one at its price point.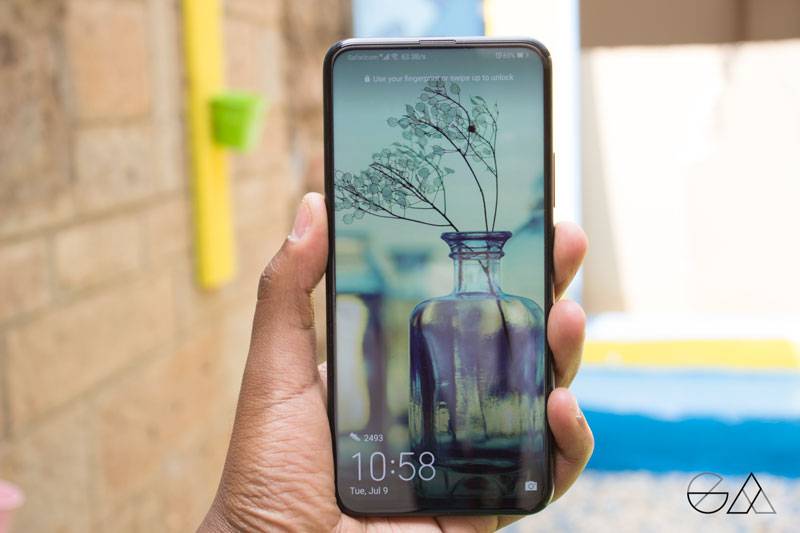 The display size is also one to marvel at, with a 6.59-inch coverage, it offers good real estate for watching videos or playing games. The brightness is also good outdoors and it does get pretty dim when it needs to, colours pop really well and there's no picking a fight with the display, despite the fact that it isn't an AMOLED panel like some of the competition.
Cameras – Like most Huawei devices that excel in camera performance, the Y9 Prime (2019) continues with this trend. The images produced are those that call for likes on IG and will definitely make you happy. From low-light photography to well-lit photos and selfies, the Y9 just does it well. Don't take my word for it, see for yourself:
There's also a neat wide-angle mode if you need to capture a wider frame: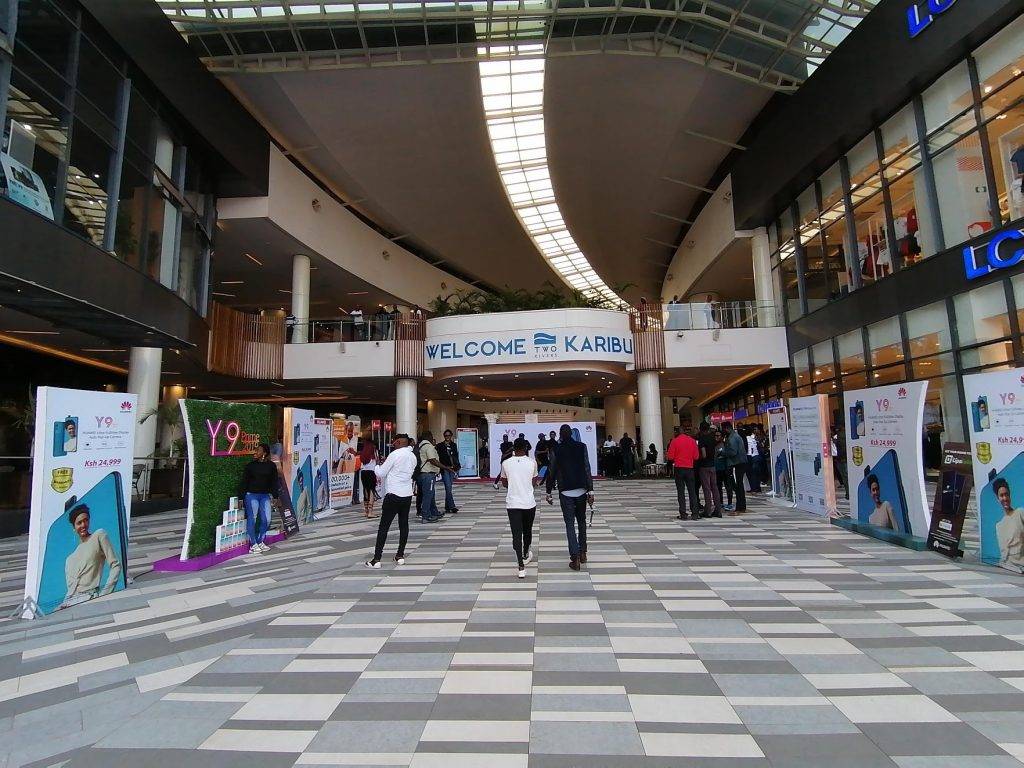 Battery Life – As mentioned earlier, the Y9 does pack a huge battery, 4000mAh to be precise. This doesn't just make the phone heavy but it also leaves you with a device that can last long. The best example, I ended my day at slightly past midnight with over 5 hours of screen-on time and my battery percentage was 45, if that doesn't impress you, I don't know what will.
How was your day? #HuaweiY9Prime2019 pic.twitter.com/R7V4la4kgz

— Saruni (@SaruniBM) July 2, 2019
Performance – In case you were worried about how the device fairs, we are happy to report that the 4GB RAM onboard and 128GB of storage really give this phone space to gallop. There wasn't an instance when apps slowed down or the UI stuttered.
Pop-Up Camera and USB-C – These two are on this list for their cool factor. Yes, I know that I listed the pop-up camera as a negative up there but the fear of breaking it shouldn't really take away that its a cool feature. Whenever people notice it, they always want to know what phone it is and if you're looking to up your street cred, then there you have it.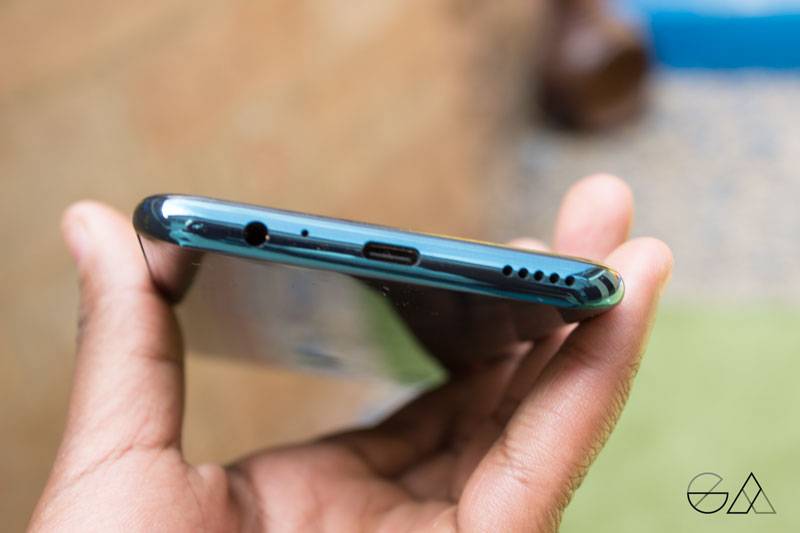 The inclusion of USB-C is also something that will not only offer a premium feel with the phone but you officially join the ranks of people who say, "charger yangu hata nikikupea haiwezi kusaidia" (translation: even if I give you my charger, it can't help you" – lol).
Does it Run on Android?
The big question on most people's mind is whether the phone still runs on Android and if it does, will it suddenly stop working?
Well, you can thank Trump for that but the honest answer is, you have nothing to worry. The Huawei Y9 Prime (2019) still runs on Android 9.0 Pie and everything works as it should, including Facebook. Take this from me, if Huawei is to ever lose access to Android, it'll not start with the Y9 so don't let a little piss contest between U.S. and China get in the way of getting a good phone.
Verdict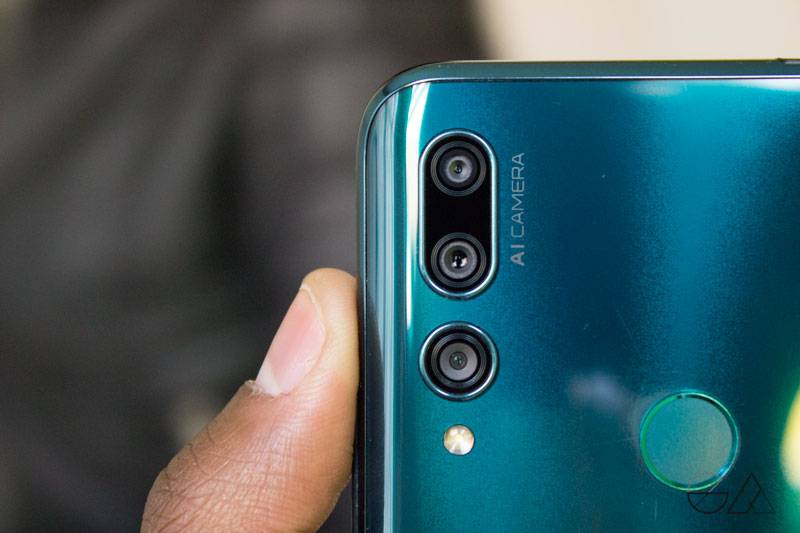 For Kes.25,000 it is really hard to find anything better than the Huawei Y9 Prime (2019) that covers most, if not all the smartphone checkpoints. Our verdict is, BUY.