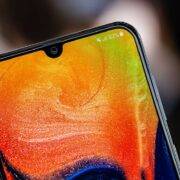 Samsung Galaxy A30
The Samsung Galaxy A30 offers a few premium features for a device that doesn't cost that much
The Good
Great Display

Design

Software
The Thorns
Multi-tasking is a problem

The Camera could be better
Samsung's market share has been under constant threat from Chinese manufacturers who are able to pull some magic and produce heavily spec'd smartphones at kibandaski prices. It took Samsung a while but the company has finally realized that they need to do something about the new revolution.
This something has come in the form of a new A-series that replaces the ageing J-Series. The new A-Series is meant to streamline Samsung's budget lineup and if the latest devices to hit the Kenyan market are anything to go by, there's a counter-revolution coming!
I have spent quite a while with the Samsung Galaxy A30, a device that falls under Samsung's "value drivers" proposition and offer value it does. Priced at Kes.22,500, the Samsung Galaxy A30 brings a lot to the table without major compromises, at least not to what matters most. The device offers a great all-around performance topped up with the good-feel of Samsung's brand equity, here's all you need to know about living with the Samsung Galaxy A30:
Design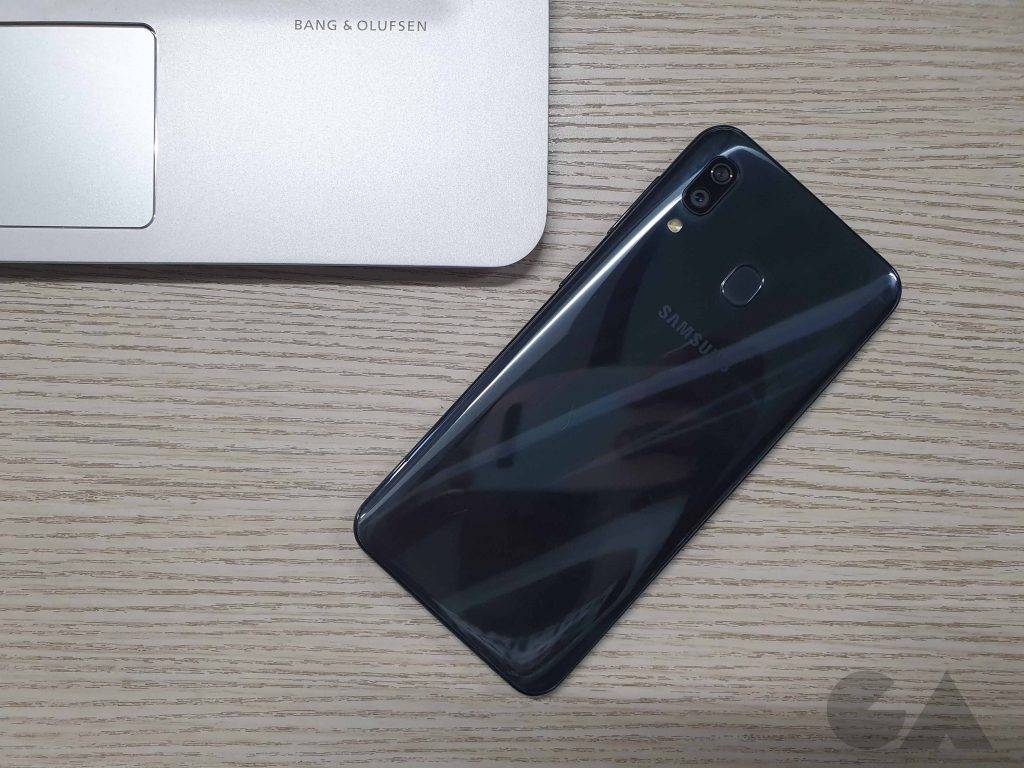 The Samsung Galaxy A30 has a plastic build that's as shiny as glass, this, I'm told has been achieved by some marvellous engineering of the design team. The shiny surface exhumes a lot of premium feel, making the device look like it costs more than it actually does – a tale we're used to from the Chinese brands. The placement of the Cameras and the rear fingerprint scanner have all been designed to subtly compliment the rounded edges of the device, something that is not easily noticeable but all the while appreciated.
The front has a narrative of its own. Samsun's musical tune against notches seems to have changed as the device comes with an Infinity-U display, which simply means it has a teardrop notch. Admittedly, it looks good, better than the forehead notch we had doing rounds last year. However, there's a sizeable chin on the device but anyone looking for a phone at this price point will have no issues with this.
Now that we're done talking about the bezels, let's touch on that display. This is literally the best display you will find on any phone at this price range. The 6.4″ SuperAMOLED display looks great from all angles and has the benefit of taking advantage of all those dark mode features showing up across our favourite apps, Samsung even as an in-built dark mode that sauces everything up making them look crispier.
Camera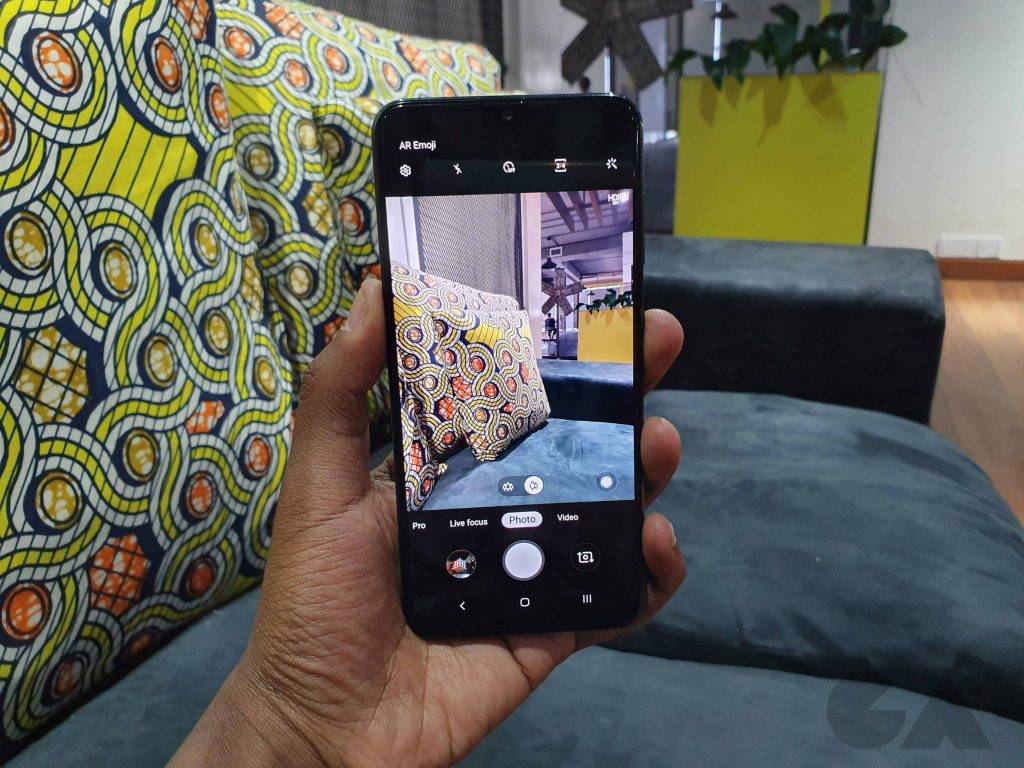 Chances are this is all you want to know about the Galaxy A30 before you make your purchase decision. Well, I am here to tell you that this is a comme ci, comme ça situation. The A30 has a dual camera setup of a 16MP lens and a 5MP wide-angle lens, the front has a single 16MP lens which we'll get to in a jiffy.
In broad daylight, the photos off the A30 look superb, easy to impress and Instagram ready, however, the story changes when the lighting situation is less than ideal. Low-light images are just pathetic, don't try, you'll just get disappointed but something that might impress you are the wide-angle shots that you can get off this phone –  they work surprisingly well. There's also a portrait mode dubbed live focus that is not as pleasing as it only applies background blur to human beings and also only when it wants, 80% of the time, your image will barely have any background blur which beats the purpose of having the mode there anyway.
The front facing camera is good enough for your egocentric selfies, but keep in mind that it could be better, with all honesty, the cameras on the Galaxy A30 are not exactly its strongest suit. Here are a number of shots taken on the Samsung Galaxy A30:
Usability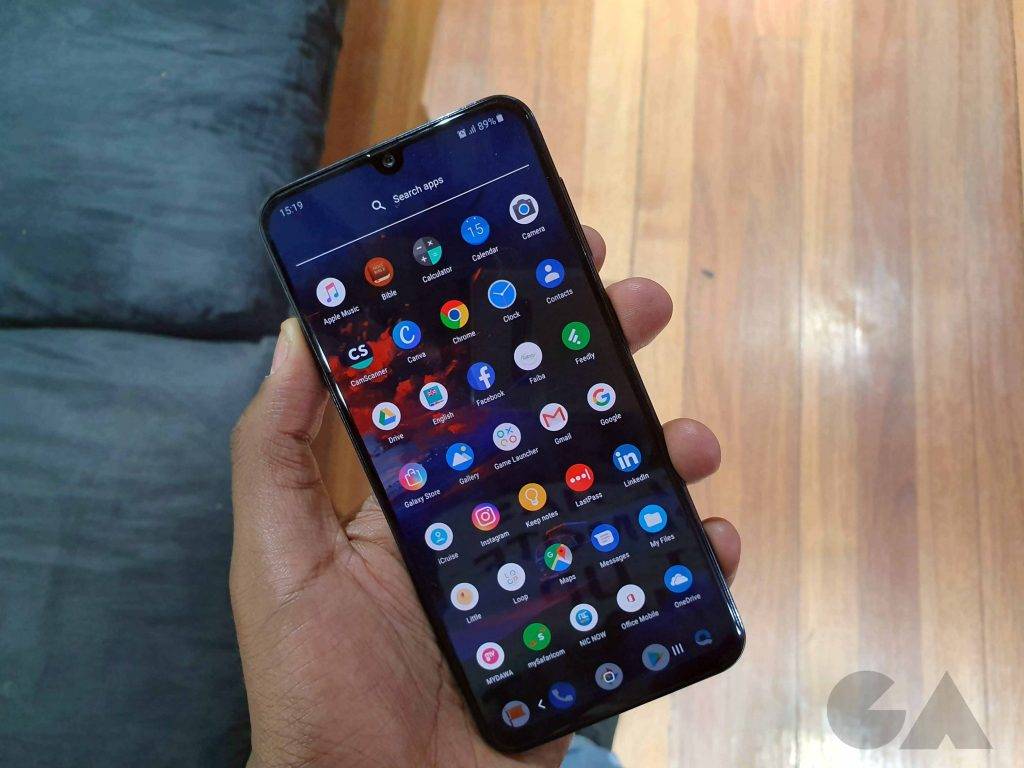 When it comes to daily usage, there's little to complain about the A30. The device is powered by an Exynos 7904 octa-core processor with 3GB of RAM and 64GB internal storage, both of which are sufficient enough for daily usage, the only compromise I noticed was that the phone feels slow, not laggy but slow. Things seem to be dragging their feet around but this can be fixed by disabling animations from the settings. I also noticed that the device doesn't do so well when it comes to multi-tasking, however, we have to compliment Samsung for doing a great job with the software – the company really has come a long way in improving the user experience on their devices.
For those obsessed with software features, we have digital wellbeing which can help you manage the amount of time you spend on certain apps and your phone in general, there's dual messenger for using certain apps such as WhatsApp with two different accounts, face unlocking and theming options.
The fingerprint scanner on the back is not as fast as I would have wished, it takes a couple of micro-seconds before the screen lights up, maybe its the animation taking too long but it is definitely noticeable. As for the battery life, the 4000mAh pack on the phone does a great job, powering throughout the day for heavy users but don't expect two-days of usage unless your phone is only for calls and texting.
The Galaxy A30 lacks a notification LED, but Samsung has included their always on display feature will come in handy with giving you a glance of what's happening on the phone at the expense of around 2% battery per hour.
Verdict
Recommending the Samsung Galaxy A30 is as easy as it comes. Despite the few downsides, the A30 is a solid phone backed up by a solid brand that outshines any Chinese brand out there, however, if you want to get more out of a phone, the better spec'd Galaxy A50 is the way to go but if you feel churning out an extra 8k is a task, living with the A30 is not bad at all, go ahead and get it.