With every single smartphone manufacturer still trying to figure out the ultimate solution to the notorious notch through the pop-up, hole-punch, teardrop and the weird flipping camera, OPPO is one company that surely has their best foot forward when it comes to going crazy laying out every idea that can come to mind and not taking anything to chance.
I mean, we have even seen patents of absolutely ludicrous smartphone designs. But all this may finally be beaten to the punch by the new under-screen selfie camera that finally means no question of how ugly or ineffective the moving parts will be.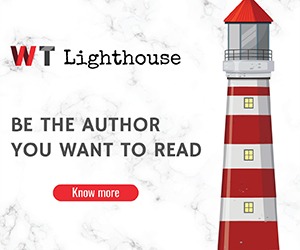 The Chinese company had earlier gone into a teasing spree posting a prototype of a smartphone featuring the under-display camera. With the post sparking pure excitement among the company's fans and all techies in general.
It did seem reasonable to many that this new aspect is the final solution to the unending experimentations by every player in the industry. But with tech, nothing ever seems to be completely satisfactory.
The huge anticipation for the camera's details is still out in the air and OPPO has finally made an effort to quench some of it, revealing more information of how the camera will work.
According to the report, the camera will use a basic transparent material with a modified focal design to let light through. The accompanying sensor is, however, said to be bigger than the ones we are used to, with a purpose of accommodating a lens with a wider aperture at the front.
OPPO's brand new solution for full-screen display – Under-screen Camera (USC) has just been unveiled here at #MWC19 Shanghai! #MoreThanTheSeen pic.twitter.com/k5qEQ3QNta

— OPPO India (@oppomobileindia) June 26, 2019
Unlike other designs, the area set for the camera will still be responsive to touch with the manufacturer promising that the display quality will remain at its best. This then goes to oppose reports from journalists that the camera being visible in certain angles or conditions.
Nevertheless, OPPO has come out to warn people not to be too excited about the camera, confessing that this design will lower the image quality bringing up issues of fogginess, over brightness and contrast that will need to be resolved.
To overcome this, the company has promised having created necessary algorithms in the software that are integrated into the hardware in order to try and solve these problems.
Despite all these guarantees, it all comes down to how the end user will feel about the image and display quality and the general feel of this new form factor.
But we'll have to wait until the "near future" for the device to be launched and with OPPO's reputation of fulfilling their prototypes just after showing them off in trade shows, this is one that will surely come to life.