The new project by Marvel in partnership with Square Enix may have not been a huge hit to actually marvel (pun intended) everyone at the E3 conference compared to the likes of  Xbox's Cyberpunk 2077 and Watch Dogs: Legion, but latest reports do confirm that the team is pulling out all stops to make sure that this game becomes a global and cross-cultural appeal.
With the new Avengers game being compared to other titles that demand an all-time internet connection in order to complete missions, it has been confirmed that the game will feature an offline and solo gameplay.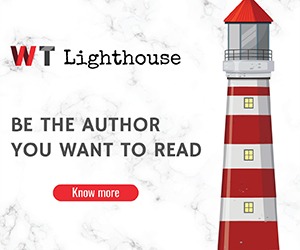 Crystal Dynamics' chief, Scott Amos spoke in an interview with GamesIndustryBiz confirming that despite the game's linchpin on having players engage each other online and team up to get to various checkpoints, they will also have the convenience of playing outside the network and alone if need be.
"We want somebody to be able to go buy a disc and never have to go online. You don't have to. You can have a complete experience and have fun."
However, the creators still want to lure as many players as possible into the online multiplayer mode with the promise of a robust, ongoing, and evolving experience with new characters and locations added over time — and for free.
Scott then went on to emphasise that players will also have the ability to fully customise their comic book characters through the play.
"The idea, from the beginning, is that we want you to be able to customise your hero; how they look, how they play, the gear they have and how they use it, Your Black Widow could be different to my Black Widow — just a little, maybe a lot depending on what you favour and how you unlock things."
This may also go a long way to calm down all those fears and disappointments aired out on social media of the characters not sharing any similarity with their Hollywood counterparts. This may, however, may not bring out the exact experience as the film franchise but will definitely get people to shift their focus a little to the actual game and not how similar it is to the movies of the same name.
With ethical business also in mind, the game also plans to make some extra dime beyond purchases for cosmetic items. With the question of loot box legality now being a major agenda in the gaming industry as of late, it would seem reasonable for the creators to want to play on the safe side by getting rid of pay-to-win mechanics and "gameplay paywalls".
"We want people to be able to play together and go on this journey, but we also want to say if you want to over-invest in your characters and customise them, you've got it," Amos said insisting on the game's goal to bring as much flexibility as possible to the players since it is mainly for them.
"At the end of the day, we will listen to them [fans] and get feedback from them and we'll adjust everything to serve that need… We want to reward them for the hours they're investing in our game."
All this may also seem like the result of the involvement of a greatly skilled and experienced team that has been reported to include EA/Visceral's developer Stephen Barry as game director, Dave Fifield of Call of Duty/Halo fame as multiplayer designer and Vince Napoli of the recent God of War reboot as combat designer.
We may not have seen what we really expected for the game but it is safe to give the guys a chance and wait to see the title's gameplay as of May 2020 on PS4, Xbox One and Google Stadia.