The Internet is one big universe that increases her population almost every second that sways by and it's fast becoming a right more than it was a luxury decades ago. As a matter of fact, ex-British Prime Minister David Cameron once pledged to give all UK homes and businesses access to fast broadband by 2020, adding that access to the internet "shouldn't be a luxury, it should be a right". However, with the marque & potential of the internet, it comes with its own fair share of problems and issues — Internet privacy.
Internet privacy is a fundamental human right & personal privacy that you as an internet user is entitled to when you display, store, or provide information regarding yourself on the Internet.
Internet privacy is increasingly becoming a concern for anyone & everyone on the interwebs. From companies tracking your behaviour online through across websites so that they can endlessly serve you with advertisements to governments monitoring anyone and every move, you make to predict your behaviour and control you better all the way to cybercriminals manipulating data for ulterior motives. The Internet is now bloated with cases of lack of privacy and this has increasingly raised concerns.
To be honest, not very many people care about their data privacy and this has made it easy for companies, the government and unscrupulous cybercriminals to easily get away with acts of undermining data privacy. For you to fully attain privacy of your data online, you need to be cautious about which information you are giving it, the purpose of your giving it out and if it is safe that you give it out. These are some of the ways how you have knowingly or unknowingly undermined your online privacy;
Simply Accepting the 'Terms And Conditions" without reading/understanding them
It's a common trait that most internet users don't care to read the terms and conditions of any service they intend on using or they simply don't have time. Most app users simply install and accept terms of service without reading them and they easily give away their data. Before you click 'agree' take time and understand what you are agreeing to lest you legally give away all your data which may jeopardize your privacy.
Your Webcam is on and you have been accepting apps to access your microphone, gallery, phonebook…
In 2016, Mashable reports that; a mother once woke up to discover that a hacker had taken pictures of her daughter's room with the security cameras. Former FBI director James Comey openly suggested that covering your webcam was tantamount to locking your house or your door and Facebook creator Mark Zuckerberg covering his own webcam should also give you more reason to give it a thought.
Webcams have since become a serious 'blindspot' for most hackers to hijack your computer as spy on you plus invade your privacy. To avoid this, always Cover your webcam with a post-it note, masking tape, or removable sticker. Also, consider disabling the front-facing camera on your mobile devices and all the features that you have given access to certain apps. It's tiring but always do so.
A Universal Password Could Haunt You Someday
I know you are lazy to think and create multiple passwords for all the accounts you have online but you need to consider it. It's easy to remember but using the same password for multiple accounts increases your risk of exposure to a cybercriminal who can easily gain access to your accounts. Don't use the same password for different websites, and change your most important passwords regularly.
Public WiFi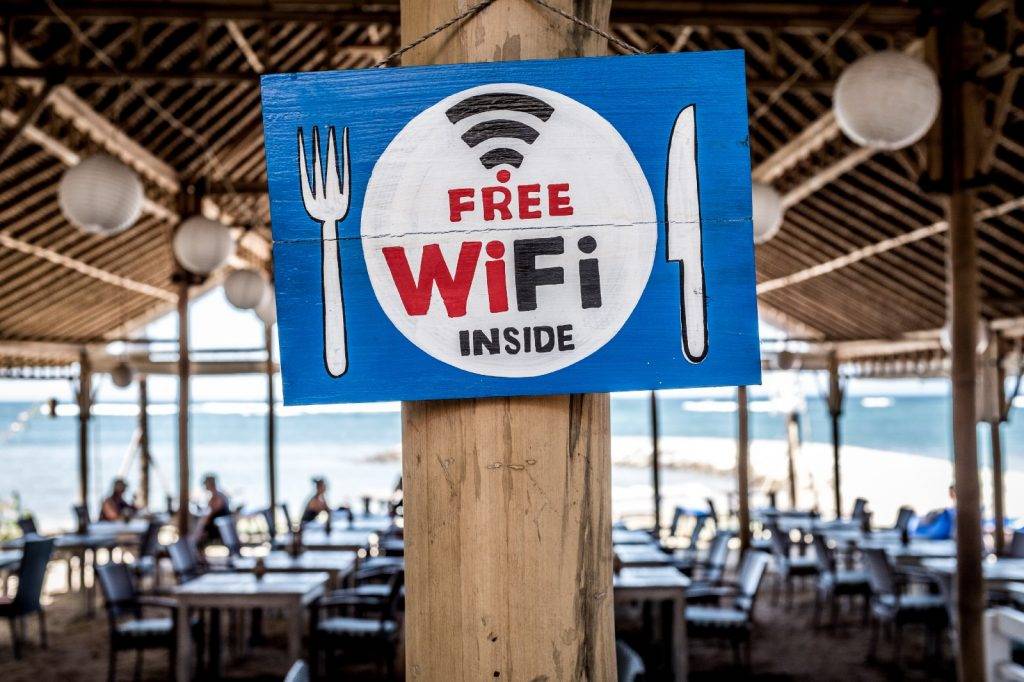 If you are the kind that is always asking for public wifi every when you walk into coffee shops, malls or restaurants, you may unknowingly be giving away a portion of your data. It's very easy for hackers to gain access to your login data if you are using public Wi-Fi. If you can't resist the urge of 'tapping some wifi' you may want to always plug in a VPN before you jeopardize your online privacy.
Ignoring two-factor authentication
For every when you are offered the option of Two-Factor Authentication, kindly do take it and always use it diligently. Two Factor Authentication is an extra layer of security that requires not only a password and username but also something that the user has on them.2FA will require you to enter a code texted to your mobile device or sent via a third-party app. When you use the Two-factor authentication, it makes it difficult for a hacker to replicate your password or compromise your accounts. If you have been ignoring this option, you have been exposing yourself.
Never logging out from Websites
I last logged out from majority websites from my laptop about a year ago and I always add more and more accounts to it. It's easy to simply start from where you stopped from and it's such a cool thing not having to always type in my long password. But hey, this leaves your online accounts and personal information vulnerable to anyone who uses or hacks into your device. If you have not been logging out from websites, you might want to give a thought for the save of your privacy.