The hype around the foldable tablet/phone, the Samsung Galaxy Fold has taken a hit after a number of reviewers reported that their units had folded out (pun intended) with display issues. The issues have been reported by various reviewers based in the US, with the issues ranging from buldges appearing on the display, to random screen blackouts without any external influence and also self-inflicted failures after reviewer unknowingly removed part of the display which they thought was a screen protector. Here are a the documented cases of the Samsung Galaxy Fold display failures:
The buldge: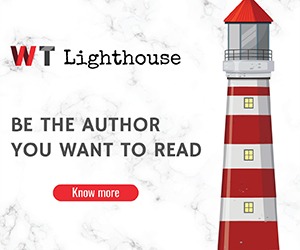 SUPER YIKES: something happened to my Galaxy Fold screen and caused a bulge. I don't know how it happened, and I'm waiting to hear back from Samsung. It's broken. https://t.co/p1014uB01D pic.twitter.com/3FZJkWtSKr

— Dieter Bohn (@backlon) April 17, 2019
MKBHD removed the protective layer:
PSA: There's a layer that appears to be a screen protector on the Galaxy Fold's display. It's NOT a screen protector. Do NOT remove it.

I got this far peeling it off before the display spazzed and blacked out. Started over with a replacement. pic.twitter.com/ZhEG2Bqulr

— Marques Brownlee (@MKBHD) April 17, 2019
This unit's display just blacked out:
After one day of use… pic.twitter.com/VjDlJI45C9

— Steve Kovach (@stevekovach) April 17, 2019
Following these fails, a discussion ensued on social media over the durability of the $1980 device, with reviewers claiming that no customer should have to worry about breaking such an expensive device just from normal usage. However, Sammobile did notice that only US reviewers have come out complaining that their devices are failing, citing that the unit that they received from London does not seem to have any issues.
Despite initially being quiet over the whole issue, Samsung has finally broken the silence over the Galaxy Fold failures. The company says that they will thoroughly investigate the broken devices to determine the cause of the failures, however, they did not that those who removed the protective film, like MKBHD, could have contributed to the failure of their units. Samsung also did note that the device launch date will not be postponed and shall remain to be April 26. Here's the company's full statement:
A limited number of early Galaxy Fold samples were provided to media for review. We have received a few reports regarding the main display on the samples provided. We will thoroughly inspect these units in person to determine the cause of the matter.

Separately, a few reviewers reported having removed the top layer of the display causing damage to the screen. The main display on the Galaxy Fold features a top protective layer, which is part of the display structure designed to protect the screen from unintended scratches. Removing the protective layer or adding adhesives to the main display may cause damage. We will ensure this information is clearly delivered to our customers.