Snapchat, the second most important platform for teenagers, according to Business Insider, is rumoured to be working on including a gaming platform within their app. The app, which is well-known for its filter-filled 30-seconds video content has not been doing that great especially after Facebook pulled a massive copy-paste move and included the short video clips feature on all their platforms.
As of the latest stats, Snapchat commands a total of 300 million users around the globe every month, which is not a small number by any means but in comparison to Instagram, which commands 1 Billion users every month, this looks like a drop in the ocean and with this thought, you would understand why snap has been desperate to come up with the next big thing to keep users hooked.
First came a play at hardware with the Snapchat spectacles but that didn't seem to do much to keep its users busy and this time around, rumour has it that Snapchat is getting into the game quite literally.
The source, Cheddar, claims that Snapchat will be announcing a gaming platform, dubbed Project Cognac, within their main app on April 4th, during their first-ever developer conference themed, "Less Talk. More Play", hinting at the possibility of a gaming platform. Information around the interweb hints at Snapchat hosting a number of third-party games on this platform.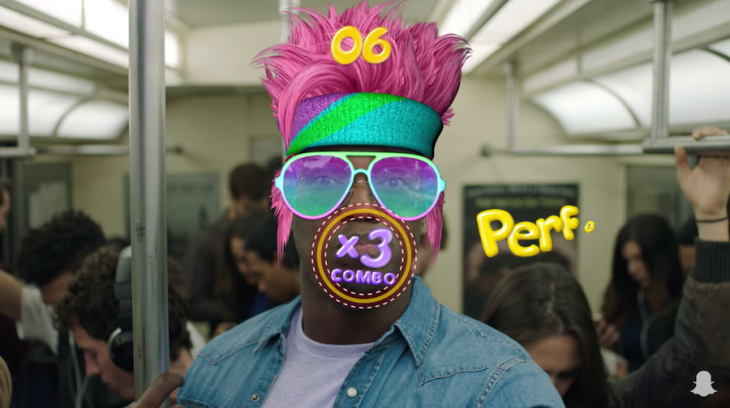 The Next Web suggests that, if Snapchat is to succeed with gaming, the company should introduce games with a social element, a suggestion we totally agree on. Games such as card games, board games and even trivia games (generally anything with a leaderboard where users can show off their scores) might do pretty well on the platform since it is already used to show off anyway.
As absurd as gaming on Snapchat may sound, it is not surprising to see the company looking to games to increase user engagement and possibly increase their revenue. In the past one year, Snapchat has been investing in gaming companies with their biggest investment being an acquisition of game making startup PrettyGreat for $8.6 million. This followed the acquisition of web-based game engine PlayCanvas in 2018. On top of this, Tencent – makers of popular games such as League of Legends, is one of Snapchat's investors, owning 10% of Snap's publicly traded shares.
How this will pan out will be something to watch but one thing we can be sure of is that if gaming on Snapchat is successful, prepare for imitations across Facebook, Instagram and WhatsApp.