The gaming industry is about to get disrupted and the disruption is coming from an unexpected party. Google has announced that they are launching a game streaming service, an announcement that might have the consequence of killing consoles.
The gaming industry is a multi-billion dollar industry, one due to the games being sold every other day and secondly, the gaming consoles and PCs that users have to purchase just to gain access to this lucrative world. Here comes Google who wants to give people access to these games without the need for splashing money on consoles and PCs.
Of course, Google isn't the first to try this, Nvidia and Sony are already doing this to some level, Microsoft the other day, we reported was also working on something like this under xCloud branding and Amazon has also been rumoured to be prepping to do launch its own game streaming service. So yes, it does look like the industry is shifting from selling consoles.
Back to Google, the new service is known as Stadia. The platform will allow users to stream games from the cloud through Chrome browser, Chromecast and Pixel devices – at least, as of now. How this will work is that Stadia will allow users to stream games directly to their device of choice, no matter how underpowered it is and this is because Google's servers will be doing all the game processing and stuff, so essentially, your device will also be used to broadcast the live gameplay.
To ensure that games run smoothly, Google is leveraging its global infrastructure of data centres to ensure servers are as close to players as possible. Like every streaming service, internet latency becomes a major part of the experience. Google's Stadia will require very low latency to maintain the same experience users would get with a console. According to users will require approximately 25Mbps of bandwidth to stream up to 4K at 60 fps with plans to enable 8K resolutions and 120 fps in the future.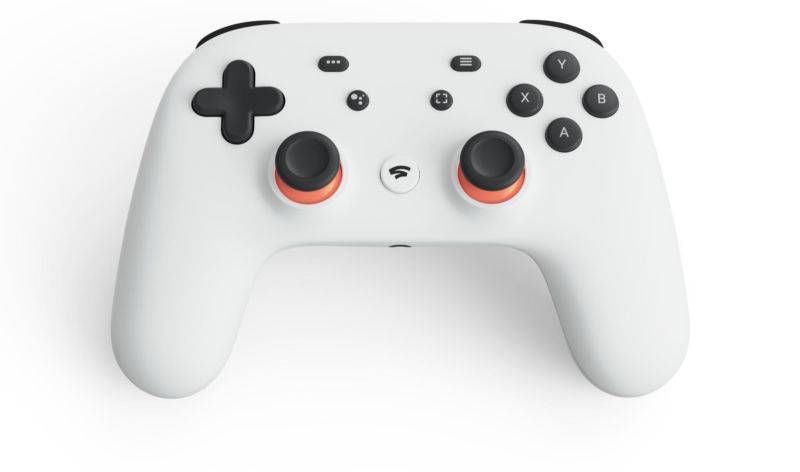 On top of the platform, Google also announced a proprietary controller that will work with the Stadia service by connecting directly through Wi-Fi to link it to a game session in the cloud. This looks like a way of solving the latency issues as the controller would not be connected to your choice of streaming device but it will be connected to Google's servers directly. In true Google fashion, the Stadia controller will have a button that will capture and share gameplay clips straight to YouTube and there is also another button to call up the Google Assistant.
As of now, there's no communication on the pricing or what kind of business model Google will be employing on Stadia.