With the sudden insurgence of mobile loan apps, the number of people blacklisted by the Credit Rating Bureau (CRB) for defaulting on loans has grown from just 150,000 in 2015 to over 500,000 in 2018.
As much as the constant rise of mobile lending apps has contributed to this huge number of defaulters, Kenyans themselves are to blame for ignorance when it comes to paying back their loans. It is a well-known fact that Kenyans have become careless borrowers, taking a loan from one app to repay the other. The bigger problem is that some people are becoming crafty and purposely defaulting on loans while others are neglecting the small amounts borrowed and this is what lands them in trouble.
If you have at one point taken up a loan, whether, through mobile apps or bank, it is important that you check your Credit status to see if you have been blacklisted as this could negatively affect your credit rating. The Credit Rating Bureau has authorised three companies to offer services through which you can check your credit status.
How To Check CRB status with Metropol

Dial *433# on your Safaricom number
Input your National ID Number
In the next section, enter zero (0) to continue
Confirm your details to complete the registration
You will be required to pay Kes.100 as registration fee through the Paybill number 220388. Use your National ID number as the account number
You will receive three SMS from Metropol. One is a confirmation for the payment, the second will contain your PIN and the third will contain a link and reference number which you will use to download your report
Access the Metropol website through the provided link and input your phone number and the reference number to download your credit report
How To Check CRB Status with TransUnion

Through TransUnion, you can access your CRB status through their Transunion Nipashe app, SMS or website.
For SMS, text your names as is indicated on your National ID to 21272. Note that the SMS will cost you Kes.19. To avoid SMS costs, download the Transunion Nipashe app.
Register by paying Kes.50 to Paybill number 212121 (Airtel Money and M-PESA), use National ID number as the account number.
Request your credit status Credit Report
Reply with your email to access the report
To access your credit report more than once a year, a fee of Kes.650 will be required
For a Clearance Certificate, pay Kes.2,200 to the paybill number and then email your transaction details to [email protected] and you will be mailed back the Clearance Certificate
How To Check CRB Status with CreditInfo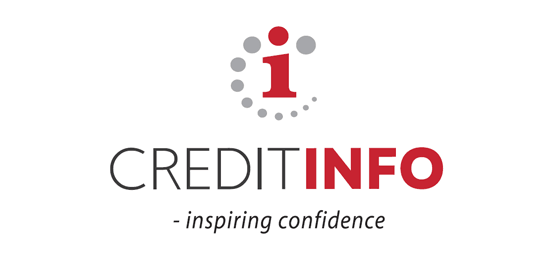 CreditInfo is the most complicated service of them all, but if you want to go this route, here's how to do so:
Access CreditInfo's website
Fill in the Credit Report Request Form to gain access to your credit report.
To get a certificate of clearance, fill in the Credit Certificate application form
To solve any issues on your credit report, fill in the Credit Report Dispute Form
Note that when you are blacklisted by the CRB, this record will remain so for seven years, even after you repay the said loan. To get yourself whitelisted again, you will have to clear your name with either or all of the three companies.