Alibaba-owned e-commerce platform, AliExpress, has slowly but steadily gained popularity in Kenya as the platform opens up the Chinese vast goods market to Kenyans.
International shopping in Kenya has mainly relied on third-party services such a Vitumob or Something Random, that aim to connect locals to the well-established platforms like Amazon but recently we have seen these shopping websites make an effort to directly reach their customer base in Kenya.
The two biggest issues with international shopping have always been the payment method and shipping address. As we wait for the latter to be sorted out by the government, through the introduction of a proper addressing system, companies have been working on improving the later, by offering locally acceptable payment options.
The other day we saw Amazon launch a new payment method, where shoppers in emerging markets, including Kenya, can now order their goods online and pay for them using cash at any Western Union outlet.
This time around, it's AliExpress that is "innovating" around their payments solutions. Traditionally, shoppers would only have the option of paying via debit or credit card or the slightly more convenient PayPal – which unfortunately still requires a card and we all know Kenyans are not big on using cards for payments.
Here's how to checkout with M-PESA on AliExpress: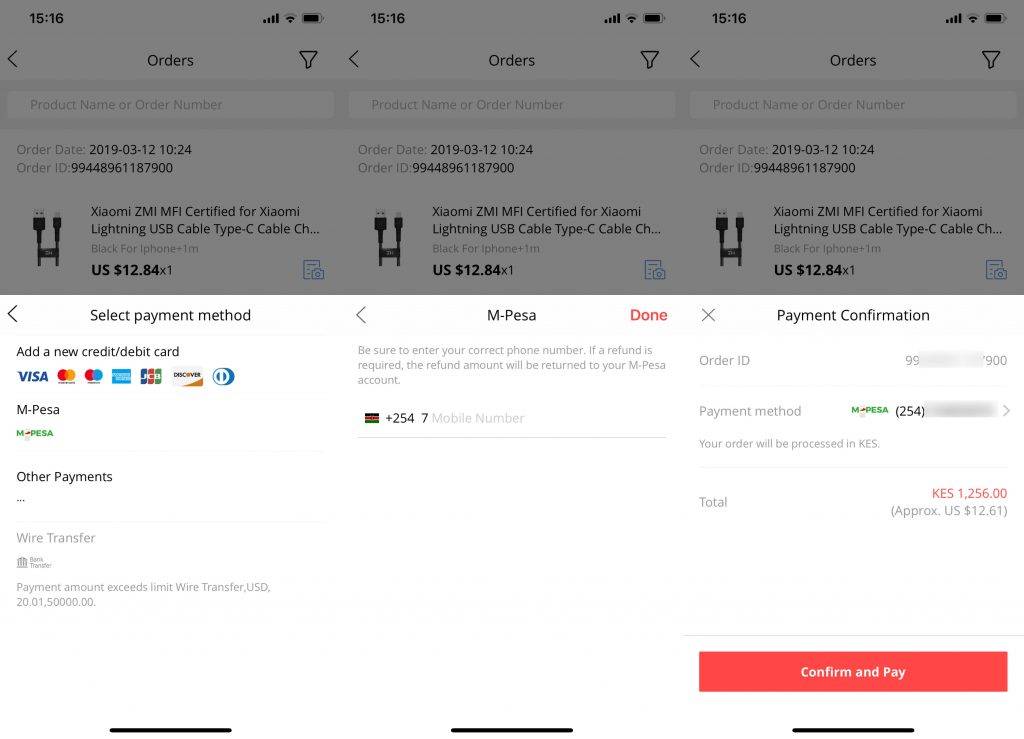 Ensure you're using the AliExpress mobile app (both Android and iOS)
Shop for the goods you want
During checkout, select M-PESA as your payment method
Enter your Safaricom phone number
Confirm your shipping details
Click pay now
The service is currently only available on AliExpress mobile app on Android and iOS, the M-PESA payment option is not available on the desktop website yet, but we hope that the e-commerce platform will add this option soon.
---
Updated on 12, March 2019 at 15:25 to include details on the iOS app as well as change the screenshots and add demo video.