The issue of mobile data consumption has been one that has rocked debate roundtables of Kenyans for a while now. Despite Kenya being a hub for the most affordable mobile data prices in the region, Kenyans still struggle with the issue of expensive data and even more bizarre, "disappearing" data – a phenomenon that's powering Airtel Kenya's latest jab at Safaricom – who have traditionally been on the receiving end of these accusations.
A report by Nendo – a digital strategy, research and training agency in Nairobi, has shown some light on an aspect that we might have neglected in our endeavours to exorcise the demon of disappearing data. While we may have taken steps to ensure we only update our apps while on Wi-Fi, download YouTube videos for viewing later and even restricting background data, Nendo shows us that our favourite digital sources of news could be gulping up more data than they should in a bid to serve us ads.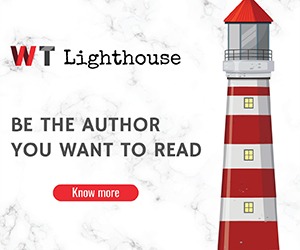 While we know very well that Kenyans hate paying for digital services, online publishers have turned to ads to make money since asking subscribers to pay for content would be a self-inflicted slow death. These ads, some intrusive and some thoughtfully laid out are a big reason why we constantly deplete our mobile data bundles faster than expected.
In their State of  Mobile Data 2019 Report, Nendo found that between 7% and 70% of our mobile data is used to load ads on a number of popular news websites in Kenya. The company faults the advertising technology for this occurrence since they consume quite a sizeable chunk of readers' mobile data loading ads and tracking software.
Nendo studied a number of "top publishers" in the country and measured how much of mobile data was used to load the page and how much was used to load the adverts. The findings were quite interesting, with the likes of Daily Nation and Kenyans.co.ke gobbling over 50% more data just to serve ads.
Here are the results – the percentages represent how much mobile data consumed was used to load advertising scripts:
Daily Nation – 70%
Kenyans.co.ke – 60%
Capital FM – 43%
Citizen Digital – 35%
Nairobi News – 34%
SDE – 31%
K24/Mediamax – 22%
Standard Digital – 17%
Business Daily Africa – 17%
The Star – 7%
The findings also showed that using an AdBlocker drastically reduced the amount of data used to access these websites and also inevitably made them load much faster, the downside, however, is that AdBlockers deprive publishers of a source of income, which might lead to worse-off means of trade that we saw being adopted back in 2017 where a number of Kenyan websites, including Business Daily Africa, were caught mining cryptocurrency using readers' devices without their consent.
The solution? It's a two-way highway, publishers must consider the impact of their ad-serving decisions to their readers before readers pull the trigger and extensively start using ad blockers. The other method would be for readers to use data-saving software such as Datally and browser-specific data-saving tools to minimize their spend on mobile data.