We love our cars and we express this love in different ways, some of us spend an excessive amount of time cleaning them, some of us go overboard when it comes to the modifications we make on the cars just to give them a unique look. Regardless of how you choose to show love to your car, we've combined a list of inexpensive tech gadgets your car needs just to make your driving experience that much better:
Dash Cam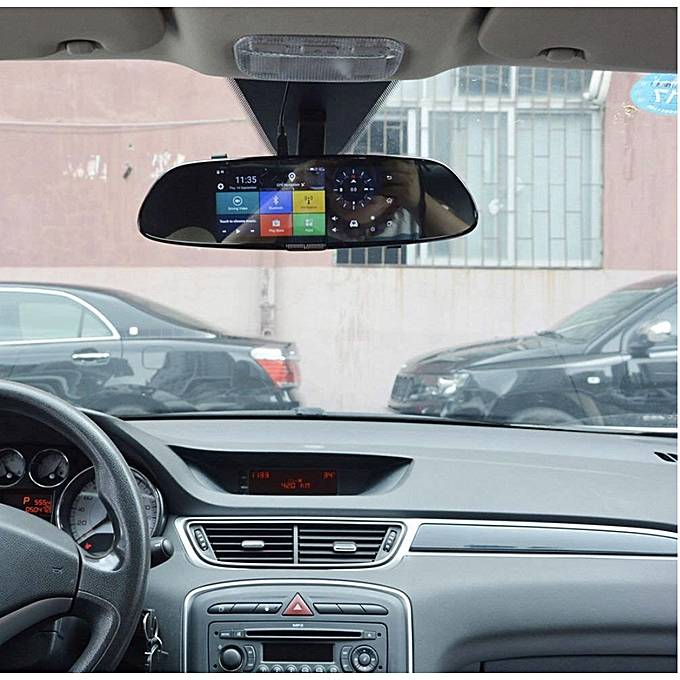 Someone would ask, why do I need a dash cam? Well, crazy things happen on the road, could be an accident, theft or just another driver misbehaving on the road and capturing this footage could prove essential in the long run.
There are different types of dash cams but there's a particular one that I have used that stands out from the crowd. ITB Connect dash cam comes in the form of a smart rear-view mirror with a 7-inch touch screen display embedded in it and a myriad of features to top it up. Here are all the features it has:
Full HD recording with two cameras – front and rear
GPS and Google Maps
WiFi and SIM card support
FM Radio
Bluetooth
In-built battery
Android Lollipop operating system thus giving access to a variety of Android Apps
This particular dash cam comes highly recommended since it is a gadget that I have used and fallen in love with. Of interest particularly, is the ability for the device to automatically start recording if there is disturbance around the car while it's parked. The dash cam is also relatively affordable, priced at Kes.8,000
Buy ITB Connect Dash Cam
Android Auto / Apple Car Play Head Unit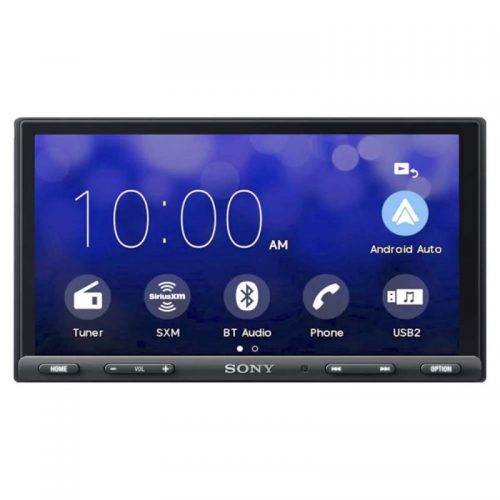 Most people drive around with the car's original radio installed which is not bad but also means that drivers are stuck trying to learn Japanese to control these head units. With technology advancements, we have seen newer, much better radios come from brands that we can trust. The cost of replacing a head unit is much higher than all the other gadgets on this list but it is well worth it.
While looking out for head unit replacements, ensure that it comes with Android Auto support as well as Apple Car Play for iPhone users. This will make it easy to connect your phone to your car and unlock a number of features that would otherwise be impossible with the Japanese radios. Aside from smartphone support, these head units come with a rear camera input support, sleek design with minimum bezels, Bluetooth playback, FM radio, USB input, DVD input and Aux input.
We recommend buying the Pioneer AVH-Z7050BT or the Sony XAV-AX5000, both which retail at around Kes.38,000
FM Modulator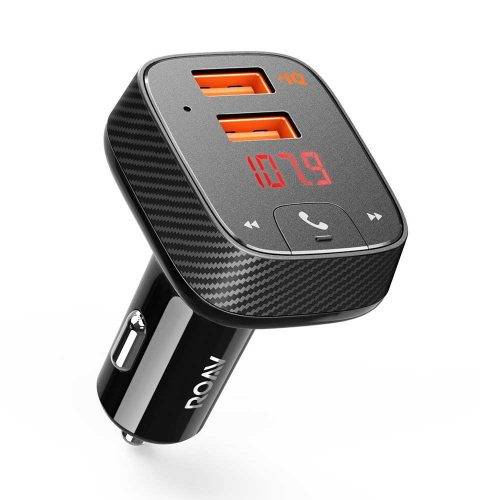 If you are not willing to fork out 38k, then there's the option of keeping the Japanese radio and picking up an FM modulator that will allow you to play music through a USB drive, Aux cable and through Bluetooth from your phone. There are quite a number of modulators being sold around, starting from Ke,1,500 on the streets but we highly recommend picking up the Anker Roav car modulator. Priced at Kes.5,500 this particular modulator comes with two USB ports, one for fast charging and the other capable of reading USB drives as well as delivering fast charging to phones.
The Anker Roav also comes with support for hands-free calls and car locator function accessible through a free app that allows you to control more functions of the modulator.
Buy Anker Roav
Car Charger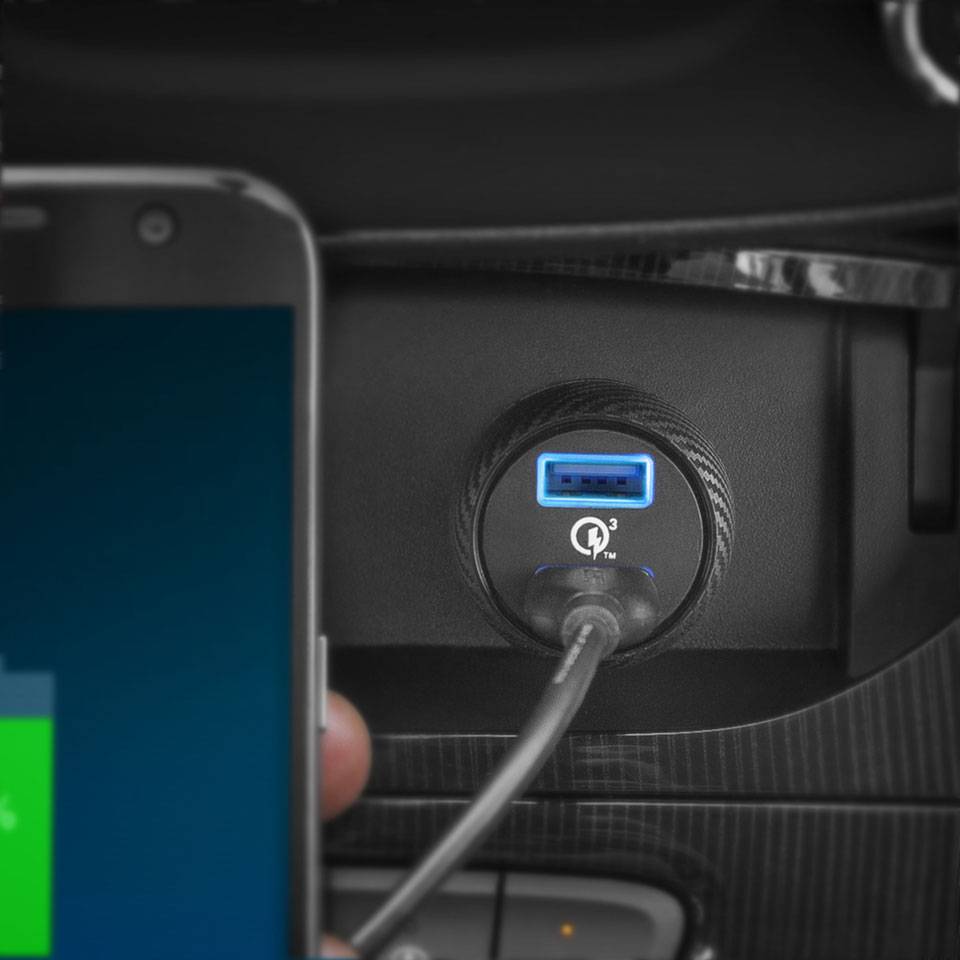 Another gadget that has become an essential to have in the car is a charger. There are quite a number of them that you can pick up from shops and even on the streets but if you care about quality and fast charging then we recommend the Anker PowerDrive Speed 2. This particular car charger has two USB ports both of which are capable of fast charging a number of devices that support QuickCharge 3.0.
On top of fast charging, the device boasts of a sleek faux carbon fibre compact design with soft LED lights around the ports for added styling. The Anker PowerDrive Speed 2 is priced at Kes.2,900.
Buy Anker PowerDrive 2
Bluetooth Receiver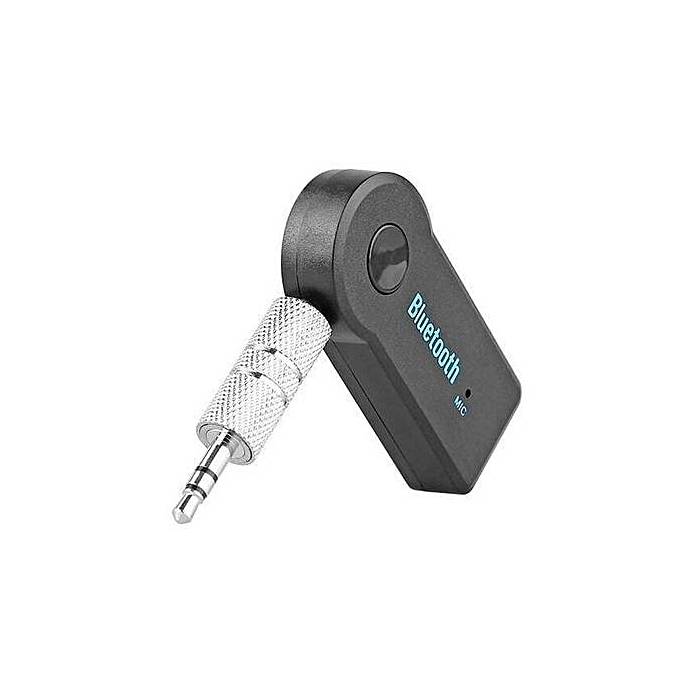 A bluetooth receiver connects to your current head unit through a 3.5mm headphone jack, allowing you to play music to your radio through Bluetooth. It is an inexpensive, priced at Kes.699, method to enable bluetooth functionality on your Japanese radio and it can also be used on other appliances such as home radios that don't have Bluetooth support.
Unfortunately, this is a device that you will need to keep charging, although it does have 8 hours playback time when fully charged.
Buy Bluetooth Receiver