After the wait, it seems the tech companies in tough innovation and sales competition got to prove me right from a previous article about their new crown flagships, foldable phones. 2019 is proving to be an interesting year as we see all these players go head to head on each other on who knows best in bringing the new generation of a flexible display. With the Mobile World Congress kicked off in Barcelona, Spain and the Samsung Unpacked Event, a week ago we have a had glimpse of the so-called "future devices". With the information gathered so far, we finally get to see which has the best hand in this marketing poker table.
Samsung Galaxy Fold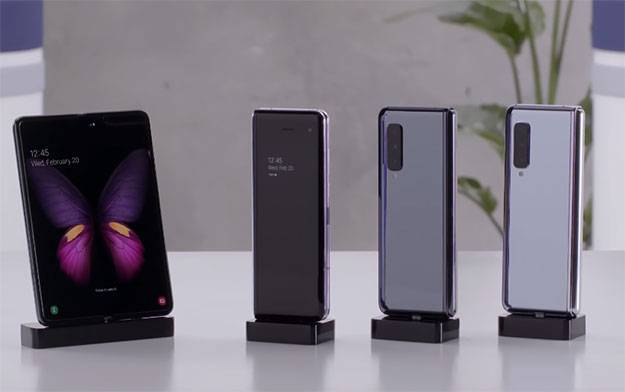 With Samsung having been the biggest losers on concealing the details of their new smartphones, they did a good job in diverting our attention to the S10, which everyone thought would be the new age display phone.
But they came out with their new Galaxy Fold which will be launched on April 26th. With a 7.3-inch Infinity Flex Display, the phone allows you to have a tablet-sized device or a normal phone when folded inwards. The dynamic main display decreases to 4.6-inch outer display with a 12:9 screen ratio. This may actually turn out to be a downside for the device as we expecting it to have a much wider display for both modes.
The gadget does claim a unique hinge system with interlocking gears hidden at the rear that makes it fold up like a book. Although it closes flat, another downer may be the fact that it has to leave a small in between in order to protect the inner display. Being a first generation device, it does also look a bit chunky when folded, making it obvious that the engineers didn't take too much concentration on its thickness for both modes.
Nevertheless, it's very spectacular specs include a dual 4,380mAh battery located on both sides for balance that charges both wirelessly and reversely, on-screen fingerprint scanner, Qualcomm octa-core processor, 12GB RAM and huge 512GB storage. The device holds six cameras (which I think is too much) available for the tablet and phone modes; two 12MP lenses &16MP lens as the rear cameras, 10MP & 8MP lenses for the inner screen and a 10MP camera for the cover.
Running on Android Pie, the phone also boasts of feature like App Continuity and apps modified for the triple app run, which will be a first among Android devices.
With many critics claiming Galaxy Fold to be the best foldable device the moment it was released, Samsung hit them with a hard reality of $1,980 (Ksh. 198,000) price that was literally laughable at the event. What do you think? Is it worth the price?
Huawei Mate X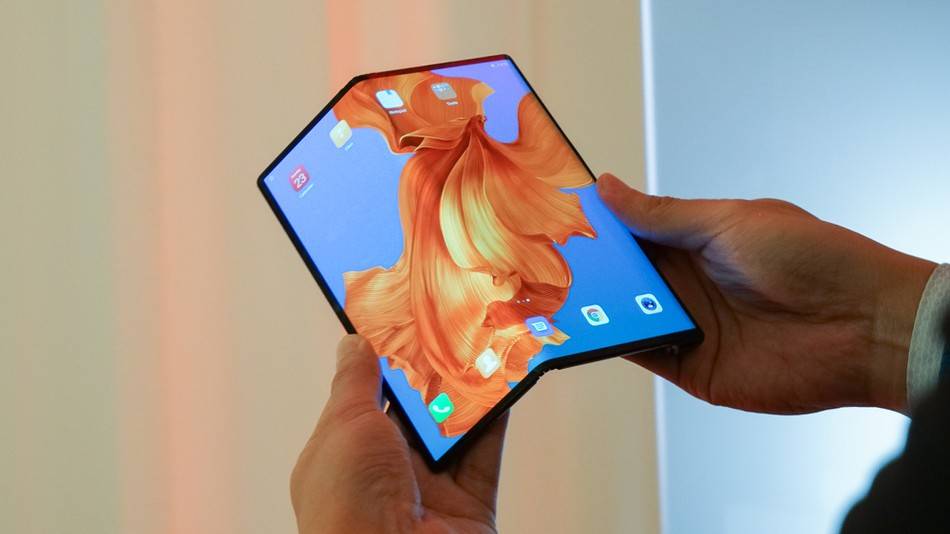 While expecting other companies to follow the so-called "chief of innovation", Samsung, their Asian counterpart took a whole different design with their new era flagship, the Mate X, that showed off its vibrant and wider display at MWC 2019. The phone has an OLED 8-inch main display that serves as triple duty and folds outwards instead. When folded, it turns to a dual-screen smartphone (6.6-inch front and 6.4-inch rear displays) with a rear camera that displays the picture taken on both screens.
Huawei did, however, concentrate more on the thickness since it is surprisingly 5.4-inch thick on tablet size and just 11mm when folded. Different from the Fold, it does fold perfectly flat as all its displays are outward. It is however interesting to question how protected the outwardly folding screen would be and how long the folding will last without being annoying.
Huawei has still kept a number of details of the Mate X a secret and will not be revealed until it is launched for selling. Even the camera range is hidden although, it has been reported that its cameras will have the same system as the Mate 20 Pro's.
The phone's performance promises to be quite good with its Kirin 980 processor chip, 8GB of memory and 512GB storage. The processor chip comes alongside the new in-built 5000 5G modem, making it the first foldable phone with that speed. Even though we shouldn't be too excited about 5G, its inclusion will qualify it as a device able to accommodate the future.
A concern is why they had to give it a processor similar to its previous Honor View 20 and Mate 20 Pro, even though it has proven to be efficient enough. An upgrade would not have hurt considering its ridiculous pricing of €2,300 (approximately Ksh. 261,500).
OPPO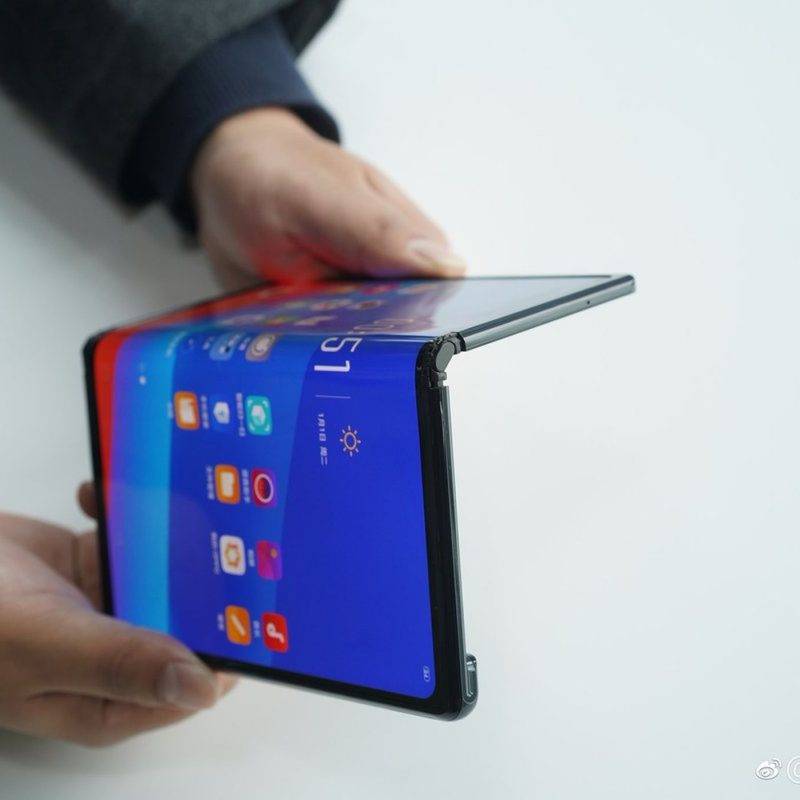 Seemingly influenced by this pandemic of flexible display smartphones/tablets (no idea what to call them), OPPO decided to give us a slight glimpse of their own innovative passage to the future. OPPO's Vice President, Brian Shen seemed to have been given this task as he posted an image of the device prototype. Even with its design clearly leaning more towards Huawei's Mate X than Samsung's, he did make it clear that they have no intention of releasing the device unless consumers demand for it.
Their main sentiments explaining this is that they do not see how the new age device improve the user experience. With no specs of their gadgets available, the image clearly shows a total resemblance to the Mate X. Although in Brian Shen's post he asked, "How much do you really want such a device?"
Xiaomi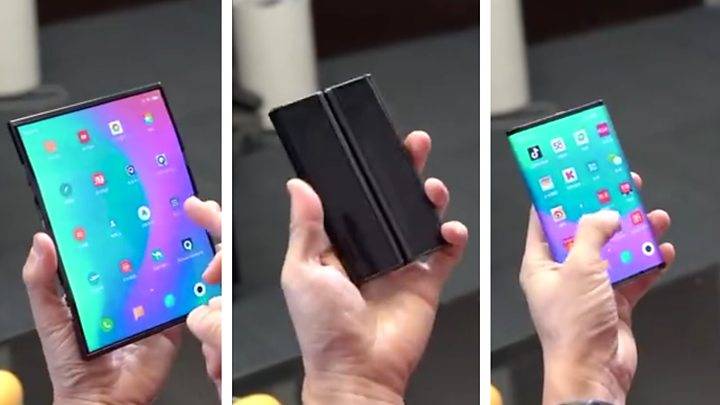 Xioami the other day showed off a foldable smartphone through a video posted online. There were no details regarding the phone but it was one of our first looks at what foldable phones could be and this particular one makes more sense than most.
 Conclusion
Now, many would say that the future is here. But let's be honest how efficient will these new devices be? Will the hinges that allow folding last for long? With Samsung Galaxy Fold said to have a fold period of just 200,000 times, how long will it be before they start demanding for upgrades that will obviously be too expensive. Like OPPO's Brian Shen, these phones aren't really here to solve any problem.
With their overwhelming prices, it's far easy to say that the foldable devices are not here for a normal consumer. The audience at Unpacked Event last week literally laughed in response to the price tag of $1,980 to the Galaxy Fold.  Just too much class, that no one actually needs. However, let's see what they get to be when advancement comes along in the years to come