We were once introduced to the world of Augmented Reality and Virtual Reality in the '90s and the technology ever since has kept growing at an amazing rate to the point where anything further may seem absolutely mind-blowing. But this is not according to the Chinese tech corporate, Huawei who have now patented an even spectacular aspect on their upcoming VR glasses. Huawei has been making smartwatches and fitness trackers for a number of years now, but the company may be looking to go a mile ahead with augmented reality glasses combined with a smartwatch and other wearable tech.
Last November, Richard Yu, CEO of Huawei announced in an interview that they were venturing into AR glasses that could combine with a smartphone but this goes far beyond what we could ever have expected. A patent filed by Huawei at the World Intellectual Property Organization shows the aspect of AR glasses that can be combined to a smartwatch to reflect VR content to the lenses.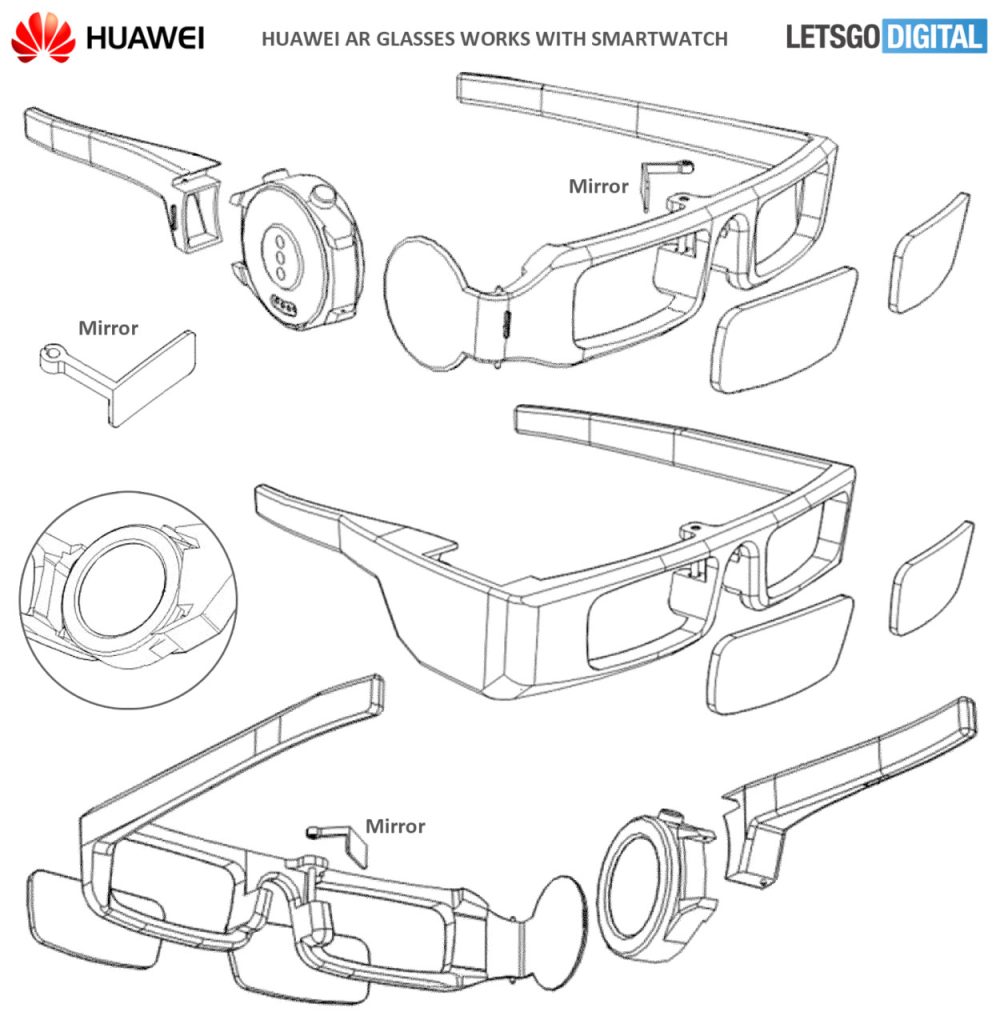 The watch is basically connected as a part of the hinge to the glasses but as it faces inwards only. Through an adapted mirror, the watch transmits the content to the lenses and reflected for the user to see. The glasses don't include a camera, microphone or display. All the tech is featured in the smartwatch that can now be accessed by the glasses. How lightweight the gadget will be is to be known later, but Huawei is said to be working on it. Yes, it does sound quite complicated but it is something I cannot wait to see brought to life.